Suspected Arizona Killer Formally Charged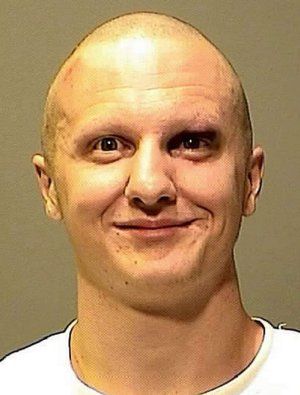 The man allegedly responsible for last Saturday's shooting spree that left six people dead, a U.S. congresswoman clinging to life, and 13 other people injured appeared in court Monday to hear formal charges against him, in one of the first steps of what is likely to be a complex and extended legal process.
Making his first public appearance since the shooting in Tucson, Jared Lee Loughner, 22, was taken before Magistrate Judge Lawrence Anderson in Phoenix, and charged with five counts involving murder and attempted murder. Formal charges against him include the attempted assassination of Rep. Gabrielle Giffords (D-Ariz.), and the killing of U.S District Court Judge John M. Roll and a congressional aide. Giffords, 40, remains in critical but stable condition.
A new photo released by Pima County Sheriff's Department officials, which shows Loughner sporting a cropped hairstyle, wearing a tan inmate uniform, and smiling while his dark, animated eyes stare at the camera, is likely to help fuel the debate about whether he is a cold killer—or a young man battling mental disease.
Speculation has mounted over whether the suspect may have been driven to act by extreme partisan politics; an atmosphere of "vitriol"—as Pima County Sheriff Clarence Dupnik claimed—that pervades the nation, or by his own political beliefs. There is no evidence that Loughner has been particularly engaged with politics. The Washington Post reported that Loughner registered as an independent voter in Arizona in the fall of 2006, citing the Pima County Registrar of Voters. He identified himself as an independent voter, and the records show that he voted in 2006 and 2008, but apparently did not vote in November, the newspaper said.
News reports have raised the possibility that Loughner, who Dupnik has said "may have a mental issue," will pursue an insanity defense. He is being represented by attorney Judy Clarke, who also defended Ted Kaczynski, the "Unabomber." Kacczynski was diagnosed as schizophrenic, but declared competent, and eventually was convicted.