Suspected Burglar Found Trapped in Little Caesars Oven Vent
The Dekalb County Fire Rescue Department in Georgia responded to a Little Caesars pizzeria on Tuesday after it received a call that a man was heard crying out for help from inside an oven vent.
Once officials with the fire department arrived at the restaurant, they had to use different tools to cut the man out.
A press information officer with the Dekalb County Police Department told Newsweek that the man, whose name she said she could not release at press time, was charged with criminal attempt burglary. He was also treated at a nearby hospital.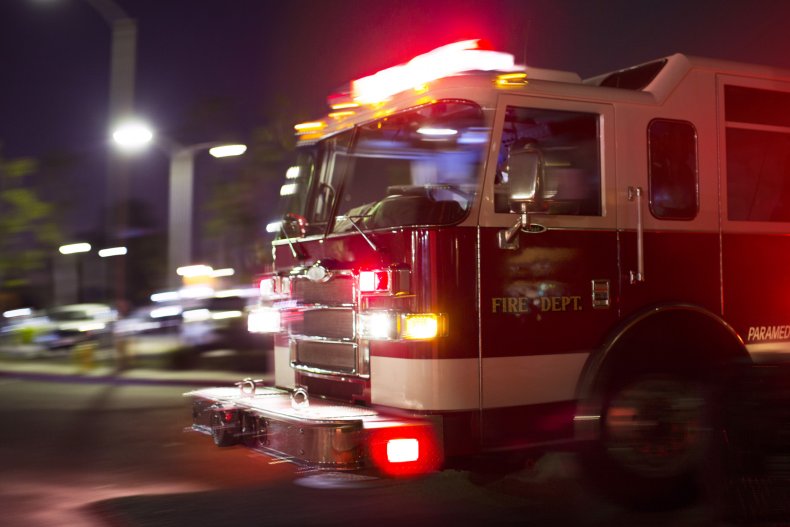 FindLaw, which is a law information website, reported that someone who is found guilty of criminal attempt in Georgia may face different penalties, depending on what the intended crime was. These penalties address crimes that are classified as misdemeanors and those that are felonies. In Georgia, FindLaw said, burglaries are classified as felonies.
In a Facebook post published by the fire department on Wednesday, officials said the man gained access from the roof after the restaurant closed.
"An Army recruiter heard the man's cry for help as she arrived for work at her office next door," the post stated.
"We actually stepped back to see if maybe someone was on top of the roof," Staff Sergeant Brittany Davis told local news station CBS 46, after she heard the man yelling for help while she and a co-worker were opening the office.
After going inside the pizzeria, she could hear the man more clearly who told her that he could not breathe. It was then that Davis called emergency responders.
According to NBC affiliate station 11Alive, crews responded at about 9:20 a.m., and removed the would-be burglar within an hour. CBS 46 reported that after he was removed, the man complained of dehydration and friction burns on his arms from where he slid down the shaft.
Photos accompanied the fire department's Facebook post, which showed two crew members using tools to cut the vent. One photo showed a side of the vent that was cut open, revealing part of the man's legs.
Newsweek reached out to the Dekalb County Fire Rescue Department for further information.
Other Bizarre Encounters
A man in Florida earlier this week reportedly attempted to flee from police on his ride-on lawnmower, but officers caught up and used a stun gun to capture him.
Another arrest took place in Florida last week, this time involving a police officer who was allegedly caught driving drunk with an open beer container in his patrol car.
Meanwhile, one man who was hailed as "Firefighter of the Year" in Tennessee was arrested earlier this month after he reportedly admitted to setting several fires in the area.