Suspected Cyclist's Killer Car Found Amid Ongoing Manhunt: U.S. Marshals
The car of the suspected killer in a cyclist's death was recently found as law enforcement officials continue to conduct a manhunt for Kaitlin Marie Armstrong.
"The U.S. Marshals Lone Star Fugitive Task Force has located the black Jeep Grand Cherokee that was registered to homicide suspect Kaitlin Marie Armstrong," the U.S. Marshals Service said in a statement on Thursday, obtained by Newsweek. "Investigators with the task force learned that Armstrong sold the vehicle May 13 to a CarMax dealership in south Austin for $12,200.… Armstrong was provided a check from the dealership a day after being questioned by Austin authorities. She departed the Austin airport on May 14."
The newest information released by the U.S. Marshals Service comes amid an ongoing manhunt for Armstrong, who is suspected of killing cyclist, Anna Moriah Wilson, in May. Wilson was found in Austin, Texas, at the time of her death where she was preparing for a cycling race. On May 11, police arrived to a residence in Austin, and discovered Wilson lying on the floor after sustaining several gunshot wounds.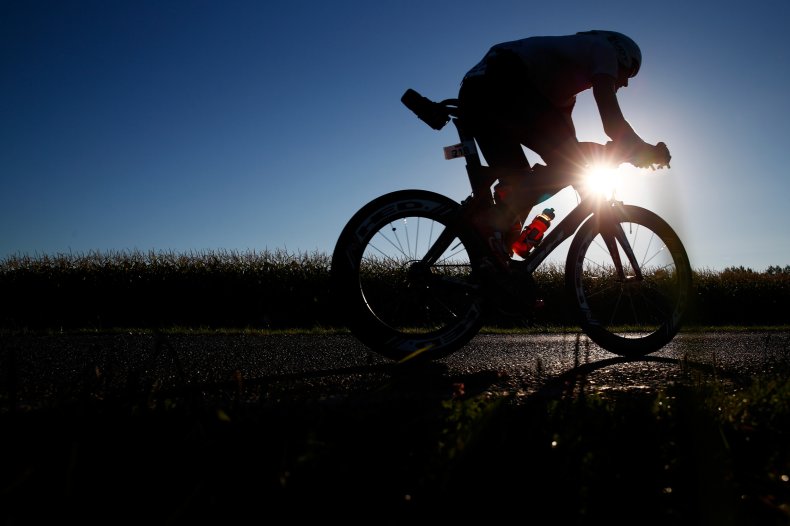 Earlier this month, the U.S. Marshals Service said that Armstrong was last seen at the Newark Liberty International Airport on May 18. Prior to being at the airport in New Jersey, the U.S. Marshals Service believes that Armstrong boarded a flight at Austin International Bergstrom Airport on May 14 and traveled to the LaGuardia Airport in New York.
"During the investigation it was learned through an interviewed source that Armstrong was provided transportation to the Newark Liberty International Airport on May 18. Investigators searched outbound flights at the Newark Airport and no flight reservations have been found under Kaitlin Armstrong," the U.S. Marshals Service said in the press release on Thursday.
A day prior to Armstrong being seen at the Newark Liberty International Airport, "Austin police issued a homicide warrant for her arrest."
In addition to the warrant issued on May 17, authorities issued a second warrant on May 25, for unlawfully taking a flight to avoid prosecution.
"The U.S. Marshals elevated the case to a "Major" case and is offering up to a $5,000 reward in addition to $1,000 cash reward by the Capital Area Crime Stoppers for information leading to the arrest of Armstrong. An anonymous donor is contributing up to $15,000 bringing the total combined reward of up to $21,000," the service said.
According to authorities, Armstrong, a white woman, weighs around 125 pounds and has a height of 5 feet, 8 inches. "She has light brown long, curly hair and hazel eyes and was last seen on surveillance video wearing a blue denim jacket, black shirt with a pink design on the chest, white jeans, black and white tennis shoes, a black COVID mask, and a possible yoga mat carrier on her shoulders," the service said.
It was previously believed that the killing of Wilson was caused by a "love triangle," however, the cyclist's family issued a statement saying, "While we will not elaborate about the ongoing investigation, we do feel it's important to clarify that at the time of her death, those closest to her clearly understood, directly from Moriah, that she was not in a romantic relationship with anyone."