Suspected MS-13 Gang Members Used 14-Year-Old Girl to Lure Man to His Death, Police Say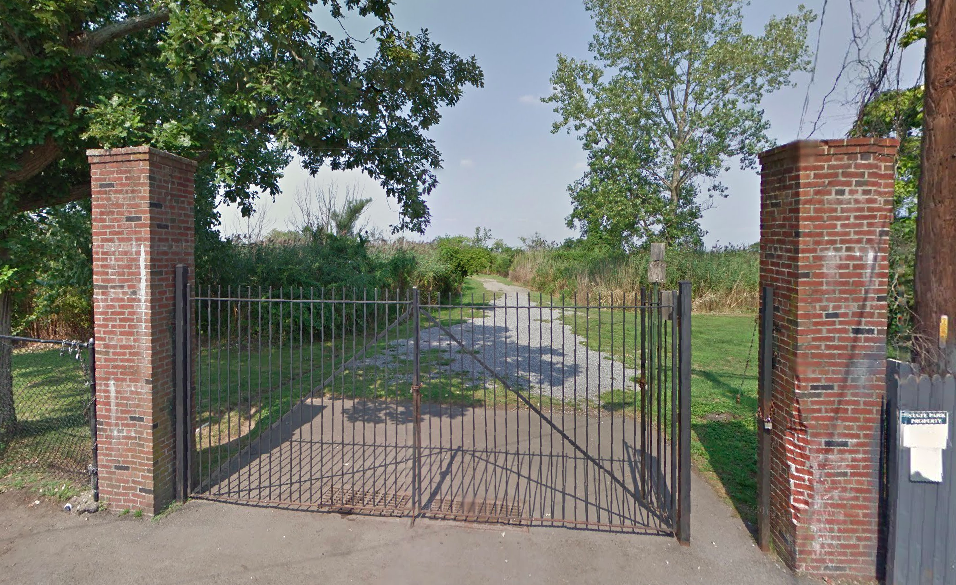 Suspected members of the vicious MS-13 gang allegedly used a 14-year-old girl to lure a man to a Queens bird sanctuary, where he was killed.
The body of 23-year-old Ian Cruz was found in Bayswater Point State Park on December 16, WPIX reported. Court documents revealed Cruz was found partially naked, with only blue underwear and white socks on, and with gunshot wounds to his head.
Authorities arrested five people in connection to Cruz's death, including a 14-year-old girl and a 15-year-old boy. The two teens, along with 18-year-old Carlos Guerra and 22-year-old Yonathan Sanchez, were charged with second-degree murder and criminal possession of a weapon.
Another 18-year-old male, identified as Elmer Guttierez, was also arrested and faces a charge for criminal possession of a weapon.
Prosecutors said that surveillance video and some of the suspects revealed that Cruz had been shot several times in the head with a .22-caliber gun, according to The New York Times. A criminal complaint did not reveal the motive behind the killing or identify who shot Cruz.
The teenage girl allegedly messaged Cruz online and lured him with promises of sex at the bird sanctuary, according to the New York Post. Investigators reportedly believe that the same tactic was used to lure and kill 17-year-old Harold Sermeno, a Far Rockaway teen who was found shot to death outside Five Towns Community College on December 18.
Police made the arrests in Far Rockaway and recovered a .22-caliber revolver and more than 900 rounds of ammunition, according to WPIX. Surveillance video at the bird sanctuary connected the suspects to Cruz's killing, police said.
Investigators, who were investigating whether the slaying was gang-related, said it had the markings of an MS-13 style killing, WABC reported.
Gary F. Miret, the attorney representing the five suspects during an arraignment on Saturday, said that his clients pleaded not guilty. The four suspects charged with murder were being held without bail, but Guttierez was being held on $500,000 bail.
"At this time he maintains his innocence in this matter as to being involved in any shooting or the taking of anybody's life," Miret said of Guttierez. The 18-year-old was due back in court on January 15, 2019, according to The New York Times.
The violent international street gang MS-13 originated in Los Angeles during the 1980s and is now active on Long Island and in Queens. The FBI estimates that MS-13 has 10,000 members in 40 states.