Suspected Russian Airstrikes Kill At Least 46 in Northwest Syria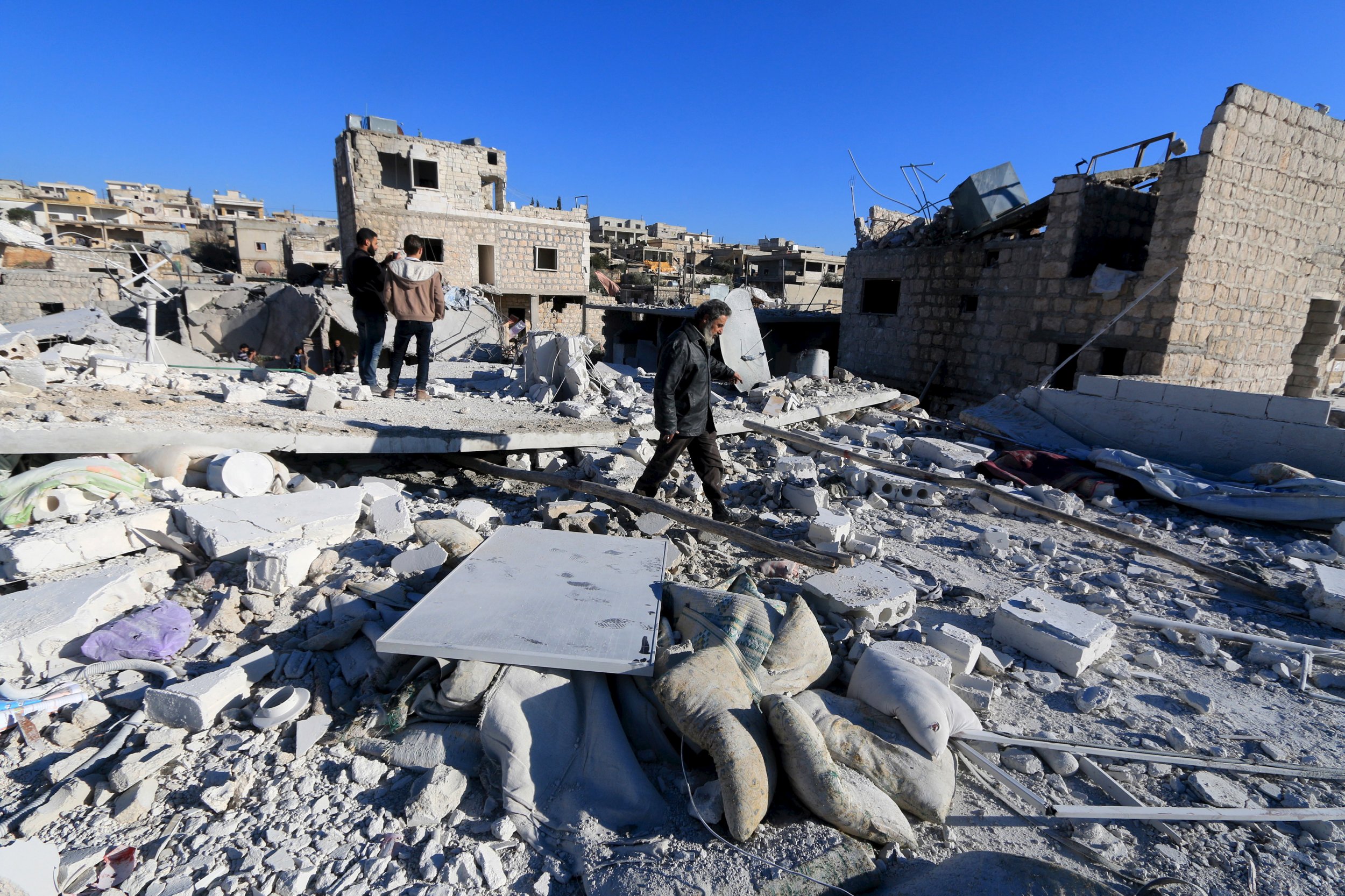 Several suspected Russian airstrikes have killed at least 46 people in several areas of the northwestern Syrian province of Idlib, according to reports by U.K.-based monitoring group the Syrian Observatory for Human Rights (SOHR).
The monitoring group estimated that at least three different sites were hit in Idlib and most of the casualties were civilians.
In the town of Kafr Nabl, at least 26 people—including three children—were killed, while another 18 people were killed in the nearby town of Maarat al-Numan.
Russia has repeatedly denied any reports of civilian casualties inflicted on the Syrian population, in support of the regime of President Bashar al-Assad's forces. The precise long-term goals of Moscow's campaign, which has already continued for over a year, remain unclear.
The Russian government has claimed it is fighting the Islamic State militant group (ISIS), but the Kremlin has also said that Russian jets are targeting "a list of terrorist" groups, which appear to include Islamist and opposition fighters.
The U.S. has accused Russia of attacking moderate elements of the opposition to Assad, the survival of whose regime is a priority for Russia's operation. Russia has also admitted to targeting Islamist groups aligned with the Nusra Front, which fights both the Assad regime and ISIS.
The Russian ministry of defence has not responded to SOHR's report, however it has previously dismissed the organisation's reports on Russian bombing in Syria as "lies."