Suspected Student Massacre Shocks Violence-Weary Mexico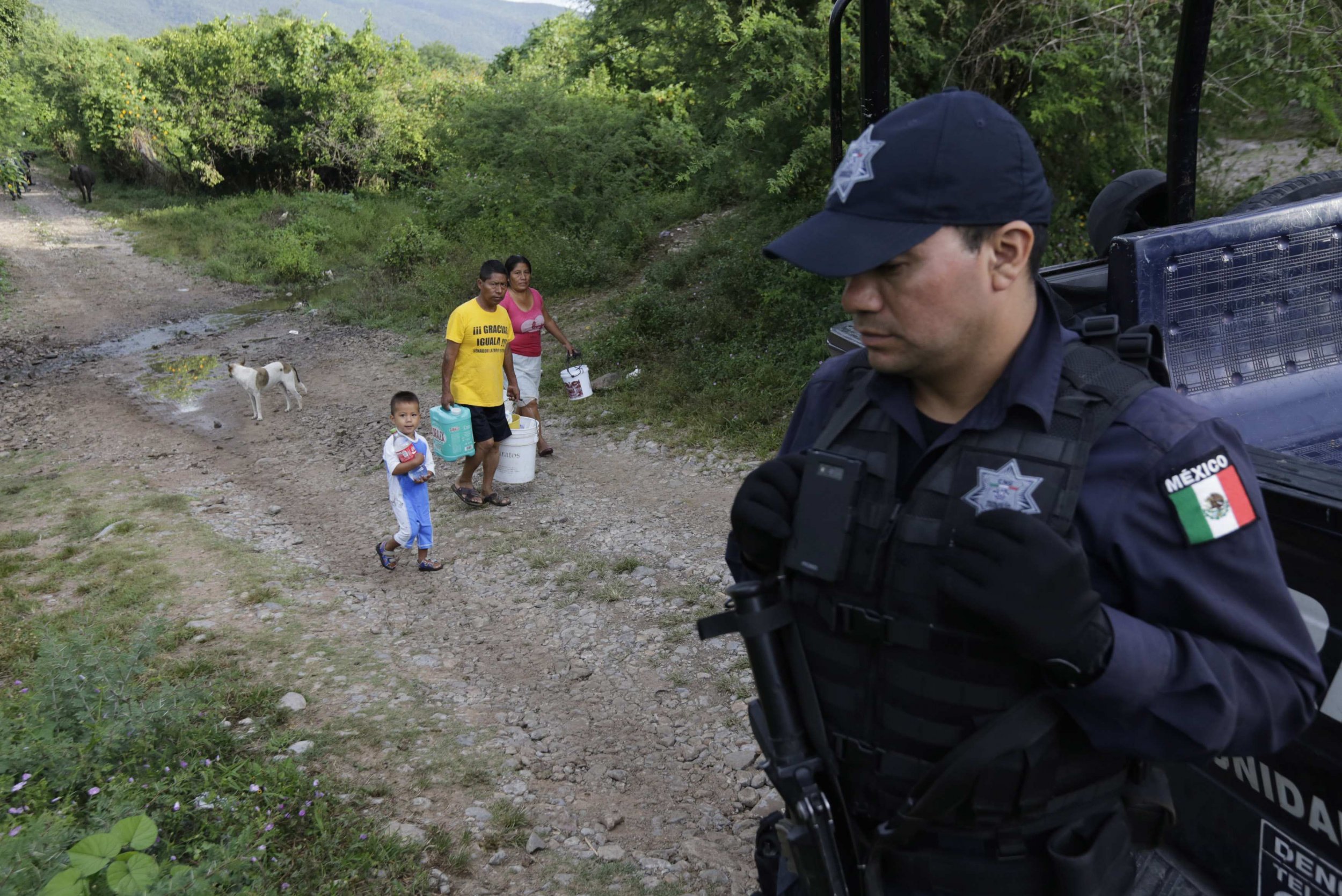 They could not have known that what started off as a routine drive to raise funds would end in one of the gravest criminal acts in recent history in Mexico. Several of the 43 disappeared students had only recently arrived in Ayotzinapa, a small town in Guerrero State, to start classes at the teachers college when they were hauled into official vehicles by local police, not to be seen again.
But for decades, a lethal mix had been seething in Ayotzinapa, known for having a violent and subversive streak that draws a continuous stream of idealistic youth from some of the poorest regions of Mexico. Coupled with the increasing production of poppy and marijuana in Guerrero and exacerbated by a mayor whose wife came from a family with close ties to organized crime, Ayotzinapa had become a pressure cooker waiting to explode.
Now, investigators are trying to determine if the 28 bodies discovered in mass graves at a nearby mountaintop are the students. Witnesses say the police who picked them up later handed them over to a local criminal syndicate known as Guerreros Unidos, an offshoot of one of the largest drug cartels in Mexico, the Beltran Leyva group.
Iguala has "a municipal authority at the repressive service of organized crime against society," said Javier Oliva, coordinator of the defense and national security program at Mexico's National Autonomous University.
The case has revolted a population that has grown increasingly accustomed to unfathomable acts of violence since former president Felipe Calderon declared war on criminal groups in 2006. President Enrique Pena Nieto, who has steadfastly shifted the national dialogue away from Mexico's chronic violence and onto his package of widely lauded legislative overhauls, vowed justice.
On September 26, the students—all boys in their late teens and early twenties—left the college, whose famed alumni include the iconic revolutionary schoolteacher Lucio Cabanas, to solicit money and fund their upcoming trip to Mexico City, where they wanted to attend a march commemorating the 1968 student massacre by state forces.
Perhaps they were unaware that a few blocks from where they were organizing their fund-raiser, the mayor's wife, Maria de los Angeles Pineda Villa, was giving a speech about her activities as the head of the local family services office. Two of Pineda Villa's brothers were known operatives of the Beltran Leyva cartel.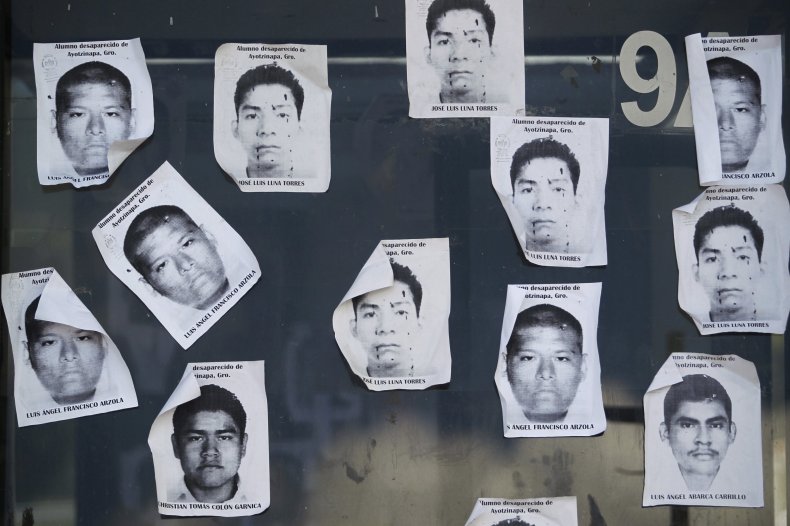 Her "makeup and hairdo, [are] impeccable, framing a pretty and mature face pulled into a furious expression. Pretty as a soap opera villain," reads a recent profile of Pineda Villa in El Universal, a national daily.
One of the current theories is that the mayor, Jose Luis Abarca, grew concerned that the students would interrupt his wife's speech, so he sent the police to quell them. The students were trying to steal buses to take them back to campus—a common practice among members of the teachers' union and particularly in Guerrero—when police opened fire on them in three separate incidents, took the survivors hostage and then turned them over to local gang members. Twenty-two policemen are being questioned about their criminal ties.
Nine days later, Guerrero State Attorney General Iñaky Blanco announced that several mass graves had been discovered. He said forensic specialists were working to determine the identities of the 28 remains found there. The mayor and Pineda Villa have gone into hiding.
Experts are unsure if this was an act of political repression, an episode of cartel violence or a mix of both.
"You have an ambiance of very intense electoral dispute," said Oliva, referring to next year's elections for governor and local office. "You have organized crime presence, you have subversion, presence of ancestral poverty, political class disputes," he said.
Oliva added that there had been growing tension between the revolutionary sectors of society in the region, which sought to protect the marginalized and indigenous communities, and the increasingly fragmented and violent criminal groups, which wanted to subdue and forcibly recruit youth into their ranks.
The authorities' involvement in this case proved to be the last straw, says David Shirk, senior security adviser at the Woodrow Wilson International Center for Scholars' Mexico Institute.
"Government authorities have just as much impunity as the criminal actors who have preoccupied our attention for the last five or ten years," said Shirk.