Suspicious Box Left Outside Oregon Library, Bomb Squad Determines It Was Full of Books
A peculiar Styrofoam container that was left outside of a local Oregon library has turned out to be full of books.
On Tuesday, Deschutes County sheriff's deputies along with a local Oregon bomb squad were called to the Deschutes Public Library branch to investigate a mysterious Styrofoam container that showed up at the library's doorsteps.
After the authorities and bomb squad arrived, nearby buildings—including City Hall—were told to shelter in place while the Styrofoam container was examined. An X-ray of the container revealed that there were actually books inside.
Lt. Chad Davis of the Deschutes County Sheriff's Office told KTVZ that the library did the right thing by calling 911 regarding the unknown threat.
"They were opening, and during their initial walk-around of the facility found a Styrofoam box near the front door, outside the door," Davis said. "They called us, we called the OSP bomb squad. They sent their technician from Bend, who came and X-rayed the box, found it was books."
"They were closed for two days over the weekend, Sunday and Monday," Davis continued. "They don't take donations. There was no note or anything written on it. They were being diligent."
Davis closed his statements by mentioning that his department doesn't open unknown boxes or packages either.
Newsweek contacted the Deschutes County Sheriff's Office for further comment.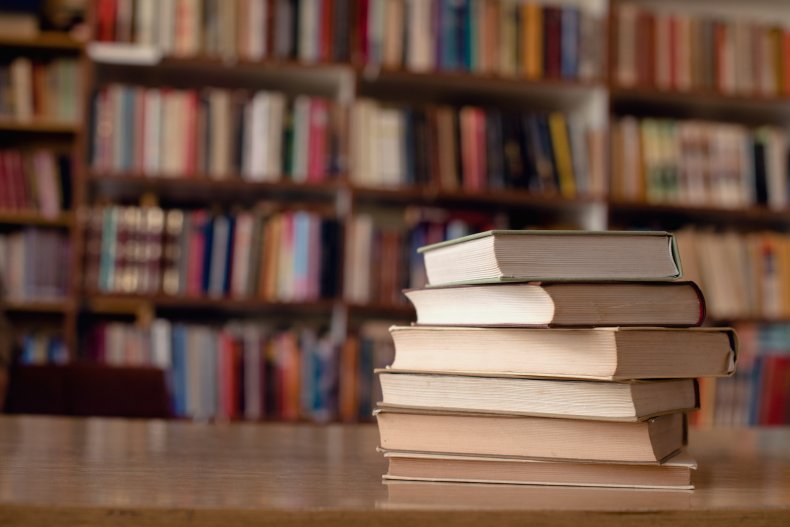 In 2021, there have been a number of bomb threats which has resulted in law enforcement administering criminal charges against those who've made them.
On August 20, Michael Varrone of Charlotte, Michigan was arraigned on two counts of false report or threat of terrorism and a count of false report of a bomb threat.
On January 7, Varrone allegedly called the state Capitol in Michigan and demanded that everyone evacuate the building because the building was going to explode. The building ended up being closed temporarily before local authorities found that the bomb threat was false. Varrone's actions came a day after the U.S. Capitol insurrection by Trump supporters took place in Washington, D.C.
On August 10, a Utah woman faced charges for allegedly calling in a bomb threat so she could leave her job early.
According to the Summit County Sheriff's Office, the 21-year-old from Coalville, Utah sent her father a text message that read, "Call 911 Bomb Threat at my Job" on Sunday, August 8, KSLTV reported.
The case was sent to the county attorney for review and also to find out if she would face additional charges for the fake threat.