Suspicious Device Forces Air France Flight Emergency Landing in Kenya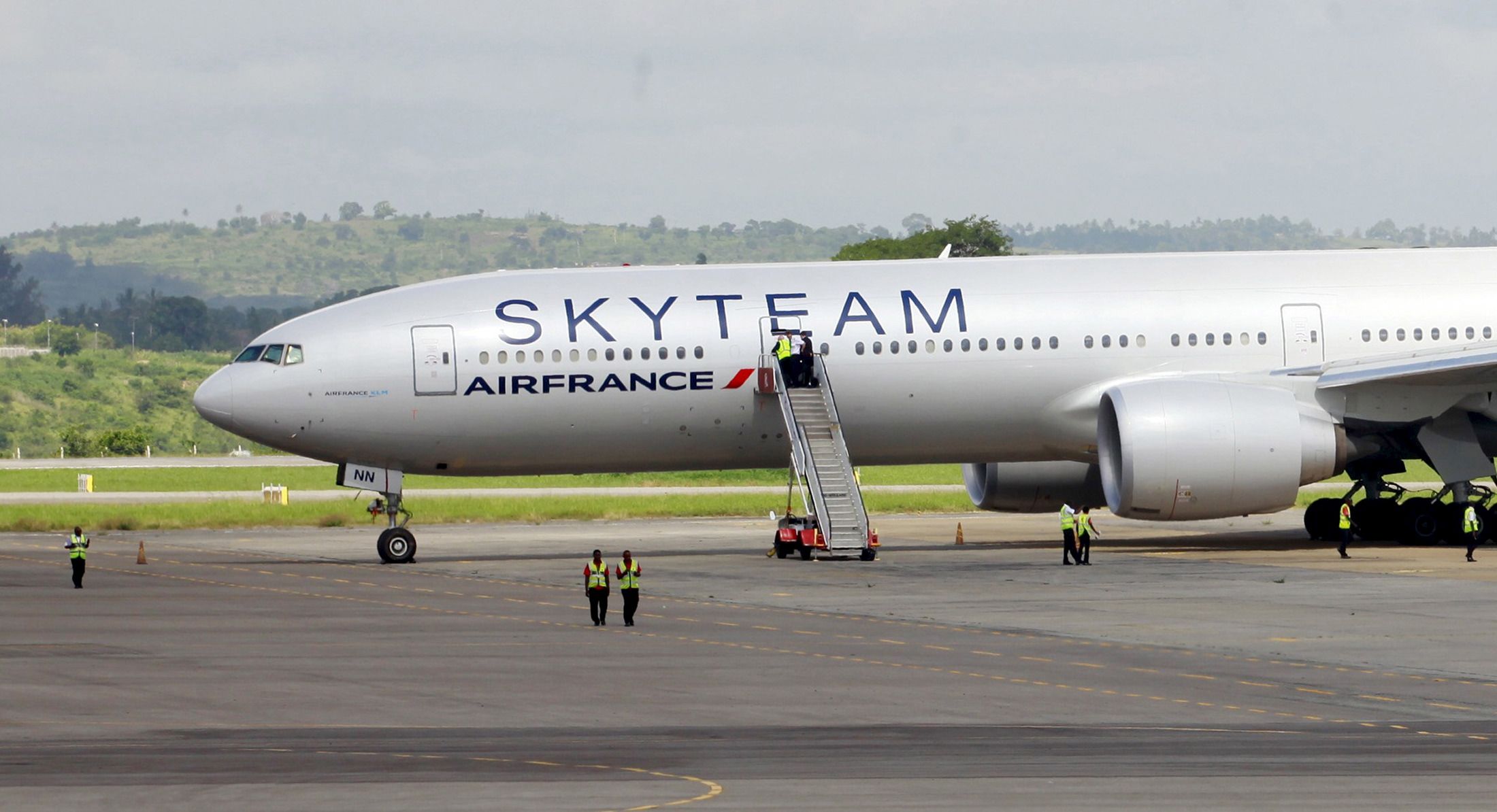 Updated | PARIS (Reuters) - A suspicious device found on an Air France flight from Mauritius to Paris that caused it to make an emergency landing was harmless and the incident was a "false alarm," airline Chief Executive Frederic Gagey told a news conference on Sunday.
It was decided to land at the closest airport able to handle a Boeing 777 aircraft after a passenger found the object in the toilets, Gagey said, adding that those on board were then evacuated via the emergency slides.
"All the information available to us at the moment indicates that the object was not capable of creating an explosion or damaging a plane, but was rather a mixture of cardboard, sheets of paper and a timer," Gagey said. "It was a false alarm."
The flight with 459 passengers and 14 crew onboard that an emergency landing in the port city of Mombasa, the Interior Minister said on Sunday.
Police Inspector General Joseph Boinnet said on Twitter the Boeing 777 aircraft was safely evacuated after it landed at the airport at 12.37 a.m. on Sunday (2137 GMT Saturday).
This article has been updated with the assertion that the device was harmless.