Suspicious Note in Gas Station Bathroom Leads Police to Domestic Violence Victim
Police arrested a man on charges of domestic violence after they were alerted to a suspicious note that was left in a gas station bathroom in Sweetwater, Tennessee.
Robert Vann, 51, was arrested for domestic assault at the Economy Inn Motel in Sweetwater and brought to the Monroe County Jail. A woman and a juvenile were in the room with Vann when police arrived and the women had multiple signs of being assaulted.
Sweetwater Police Officer Chris Corona told The Advocate & Democrat he was alerted to a potential domestic violence situation when someone found a note in the bathroom of a Circle K gas station. The note said, "Tell police room 218 need help...he broke my cellphone. Sept. 28, 2021."
Corona headed to the nearest motel, an Economy Inn located about a mile down the road from the gas station. When he arrived at the room, Vann said everyone there was fine, according to Corona. However, when the woman came out of the bathroom, Corona said both of her eyes were bruised, there was a large bump on her forehead and bruising on the side of her head.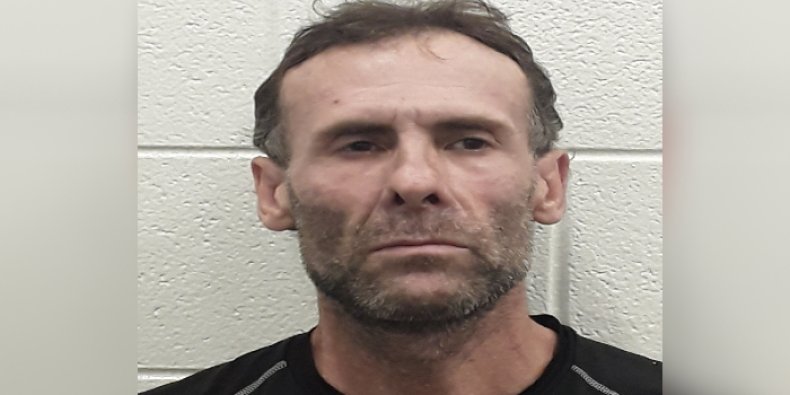 The woman told the officer Vann assaulted her and identified him as her boyfriend. The juvenile reportedly told officers they saw the assault and showed them blood on the sheets, according to Knoxville-based news station WATE.
Sergeant Kelvin Franco told WVLT, another Knoxville news station, that he responded to the call and that officers tried to get there "as fast as we could." He remembered the woman had a bloody nose and that he could tell she was the "victim of some type of assault." He added that officers didn't know when they arrived at the motel room if Vann was armed or if he possibly put the note in the gas station bathroom.
Days earlier, a Hardin County deputy was fatally shot while responding to a domestic dispute, according to the Tennessee Bureau of Investigation. When officers arrived, the suspect, Todd Alan Stricklin, was armed with a handgun and as the deputy approached the home, Stricklin shot him. The officer was transported to the hospital, where he passed away.
"We never go to a domestic violence call alone, because that's how dangerous it is," Franco told WVLT.
Vann was arrested on September 29 and released Tuesday on a $1,000 bond.
Newsweek reached out to the Sweetwater Police Department for more information but did not receive a response in time for publication.