All Clear Given After Suspicious Package Found in New York City's Times Square Area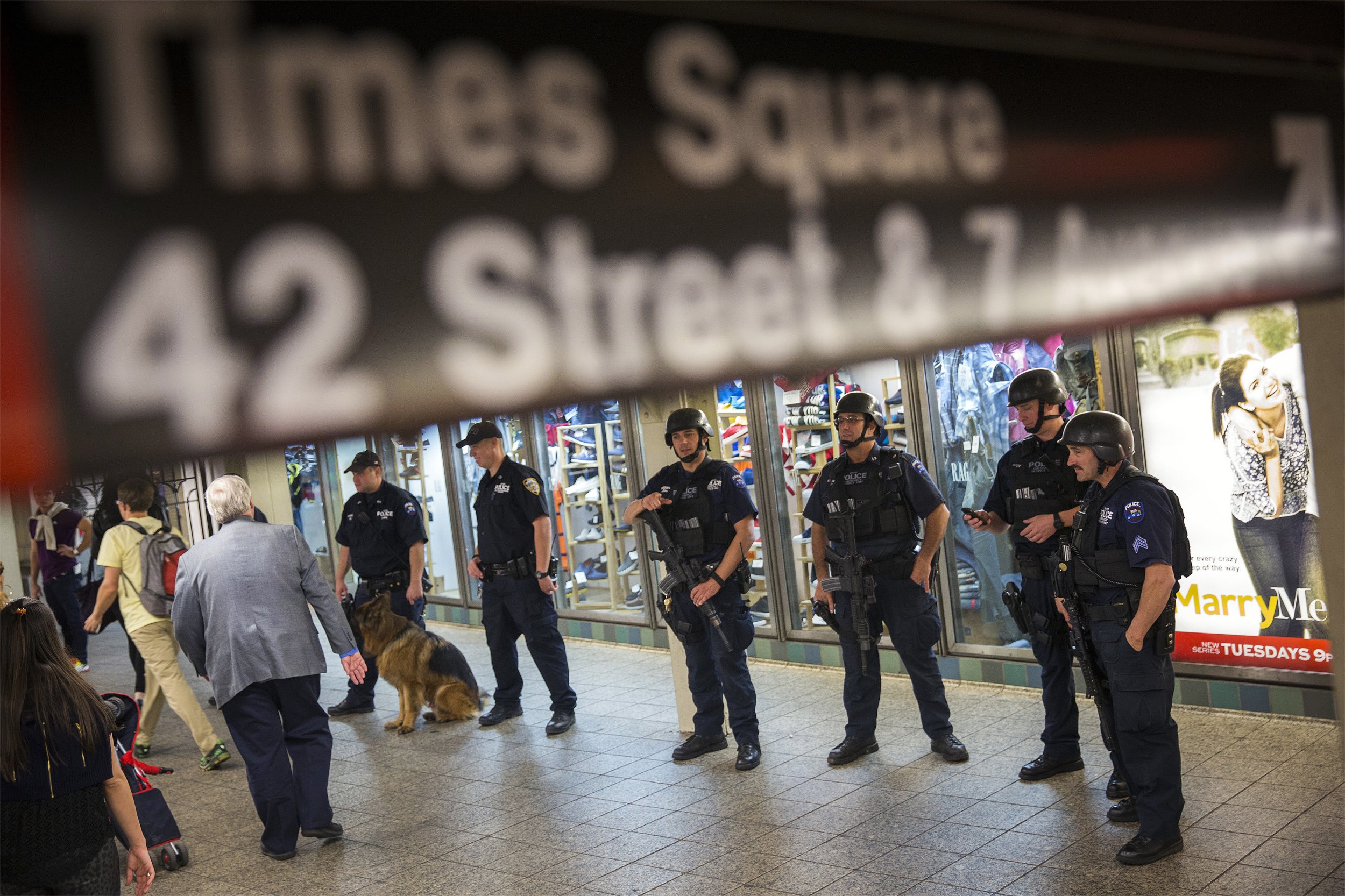 Updated | A suspicious package was found and investigated in New York City's Times Square area on Tuesday afternoon. It was given an all clear just after 3 o'clock. The package was found in the area of 44th Street and Ninth Avenue. As a result, the section between 43rd and 44th Streets was briefly shut down to traffic as officers investigatesd.
"An emergency service unit is on the scene of 617 Ninth Avenue. If they aren't able to deal with it, a bomb squad will be brought in," a public information officer with the NYPD told Newsweek during the investigation. A bomb squad vehicle was on site during the investigation.
The officer could not confirm if the package was in a store or inside a residential property. A Google Street view of the address shows the building is home to a pizza shop, walk up apartment building, and cleaners.