Suspicious White Powder Sent to Arizona Senate President Karen Fann, Who Authorized Ballot Audit
The Department of Public Safety made a visit to Arizona State Senate President Karen Fann's office Wednesday to investigate reports of an "unidentified white powder" that arrived at the office in a mailed letter.
An aide in the Senate President's office opened a letter addressed to Fann at about 4:30 pm on Wednesday, and saw a "small amount of substance" inside the letter, according to Mike Philipsen, Director of Communications for the Senate GOP. Philipsen also said that DPS sent a hazardous materials team to the senate at about 6:30 pm on the same day to run tests.
In an email on Thursday, Philipsen wrote that on Wednesday, "an assistant in President Fann's office opened a letter addressed to the President. A small amount of substance was observed from the mailing...Out of an abundance of caution, the assistant contacted the Department of Public Safety, and its Hazmat team was alerted."
DPS Public Information Officer Bart Graves confirmed in an email to Newsweek that, "on May 19 at approximately 1629 hours, DPS responded to the Arizona State Senate in response to a suspicious package call. The package was secured by DPS Hazardous Materials Response Unit and submitted to the DPS Crime Lab. Investigation continues regarding the package."
Graves did not release any details about what the package was, where it was found, nor what substance may have been found inside the package. Philipsen, however, said some tests were performed right there at the Senate building and came back "negative."
Neither party provided more information on what substances or compounds the mystery powder was being tested for, and if they found out what the powder actually was.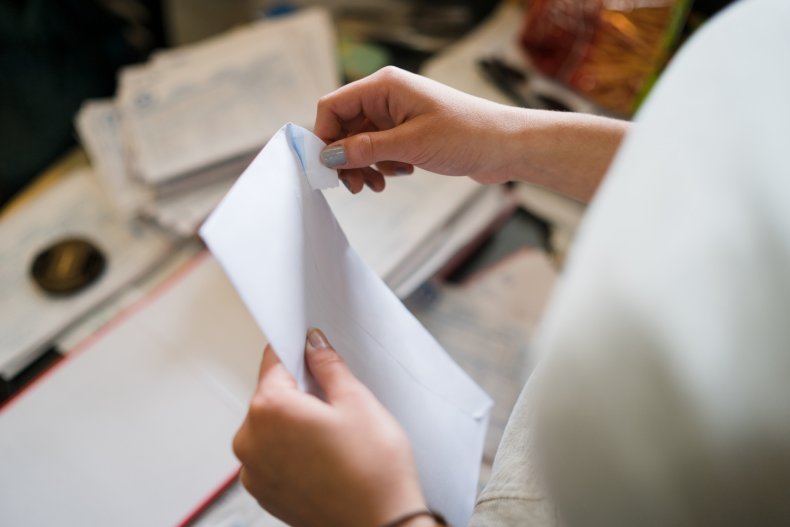 Mysterious white powder mailed to a government official has a troubling historical context behind it. Letters laced with mysterious white powder found to contain deadly anthrax were sent to several members of American media and politics in 2001. Since then, white powder mail hoaxes that actually contain an innocuous substance have become a way to enact minor terrorism and disrupt somebody's office for a day, or just cause fear.
The white powder letter came during a time of heightened tensions in the Arizona State Senate. Senate President Fann had previously authorized a ballot audit for the 2 million-plus votes cast in Maricopa County during the 2020 election. Earlier in the week, some country officials again raised concerns about the audit team's security and alleged claims.
Newsweek has also reached out to Senate President Karen Fann and will update this story with any response.