Sustainable Travel Products You Will Absolutely Love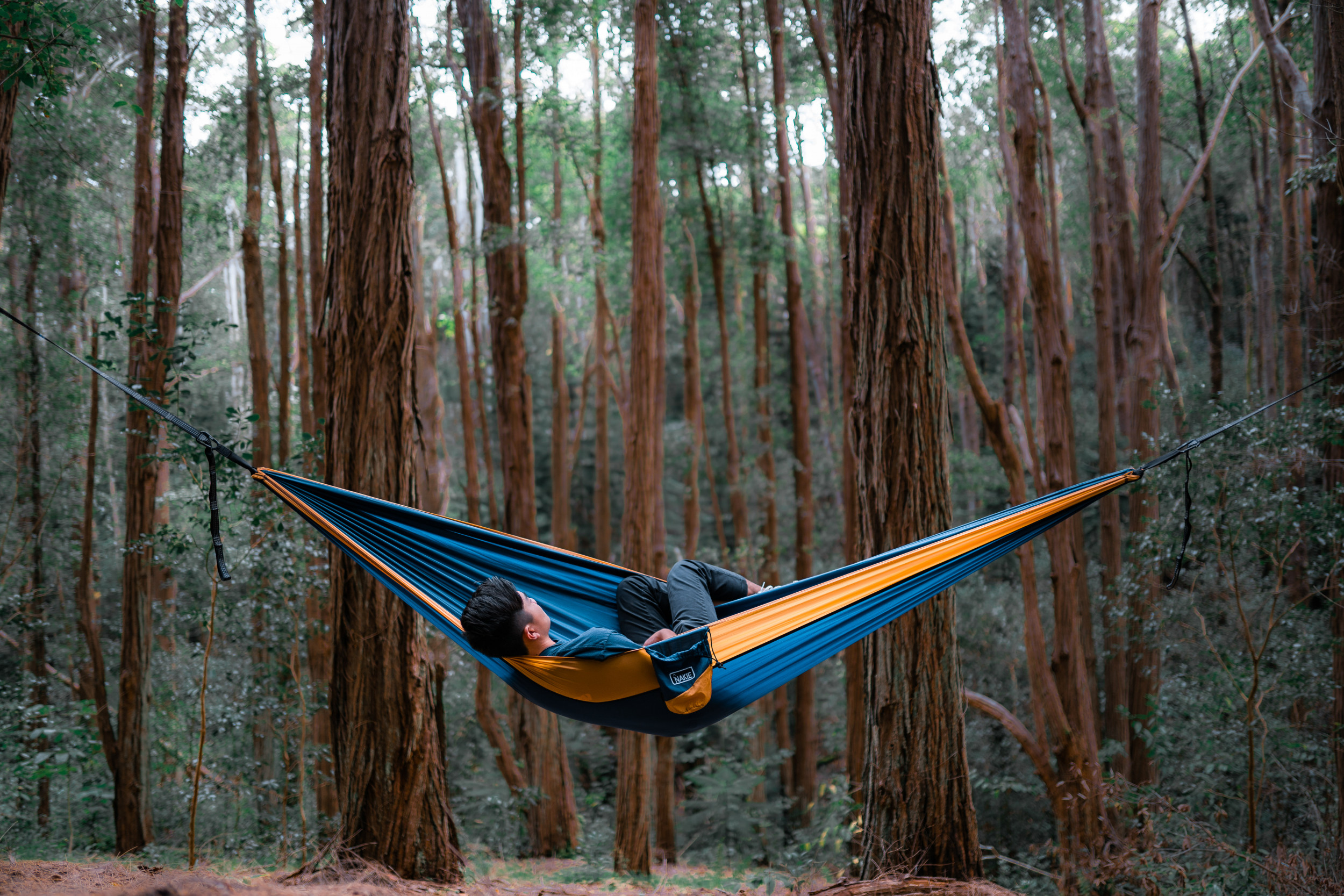 The pandemic has made us rethink our relationship with the planet and our responsibility in helping to protect it. If you consider yourself a traveler, you may have even more motivation to do your part to minimize the impact on the world you wish to explore.
You can use your purchasing power by buying travel gear from socially responsible companies that don't directly harm the environment or deplete non-renewable resources. And even better, you can choose to buy from companies that offset their emissions, upcycle plastic waste and positively impact the planet.
That means not only traveling sustainably but packing sustainably too.
The golden rule remains: reduce, reuse and recycle. But we applaud companies who make products that don't harm the environment and manufacture goods that support Mother Earth.
Our Favorite Sustainable Travel Products
From the first-ever carbon-neutral luggage to a portable hammock made out of recycled plastic bottles to vegan leather shoes to wear running around airports, here are our top picks for sustainable travel gear. As always, the prices listed may fluctuate over time.
Here are our top picks for sustainable travel products: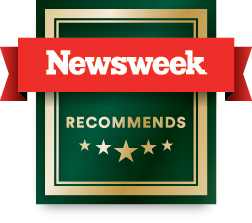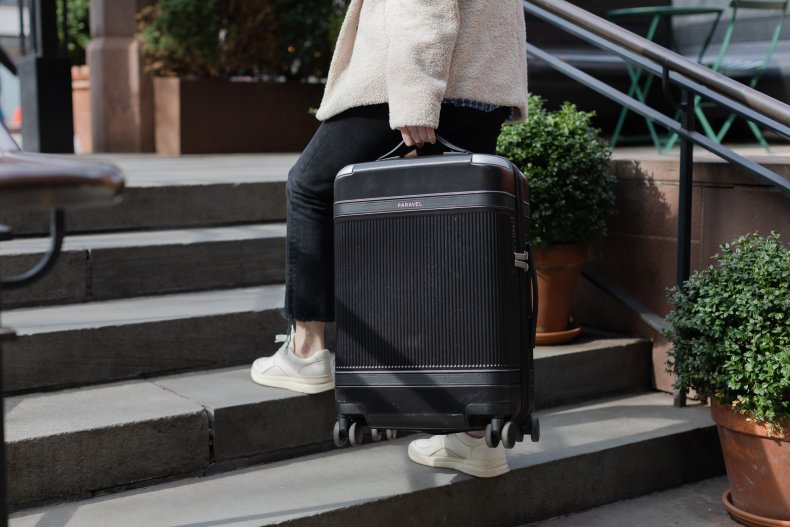 What we love: Paravel makes the first-ever carbon neutral suitcase that doesn't sacrifice style or function as it minimizes its impact on the planet.
In 2019, tourism contributed about 11 percent of global greenhouse gas emissions, Skift reported. Paravel hopes to be the travel brand leading the charge in lightening travelers' footprints with the first 100 percent sustainable luggage. Carbon neutral certified in 2021, Paravel offsets all the emissions of their luggage—from sourcing to assembly to shipping—even offsetting the estimated carbon emissions of your first trip with their suitcases.
Their luggage is not only carbon-neutral, but it doesn't skim on style or function, with lightweight, easy-to-clean materials in vintage-inspired designs. You'll feel nimble zipping around airports and city streets with a 360-degree rotation and duel-wheel design.
Made from recycled polycarbonate and aircraft-grade aluminum, vegan leather, upcycled plastic bottles, Paravel's suitcases even have recycled zippers. To date, Paravel reports having upcycled over 2 million plastic water bottles, offsetting 8,150 tonnes of CO2 "or the equivalent of pulling 1,772 cars off the road for a year." And they have planted over 70,000 trees through Eden Reforestation Projects to offset all of their emissions.
Nakie Portable Recycled Hammock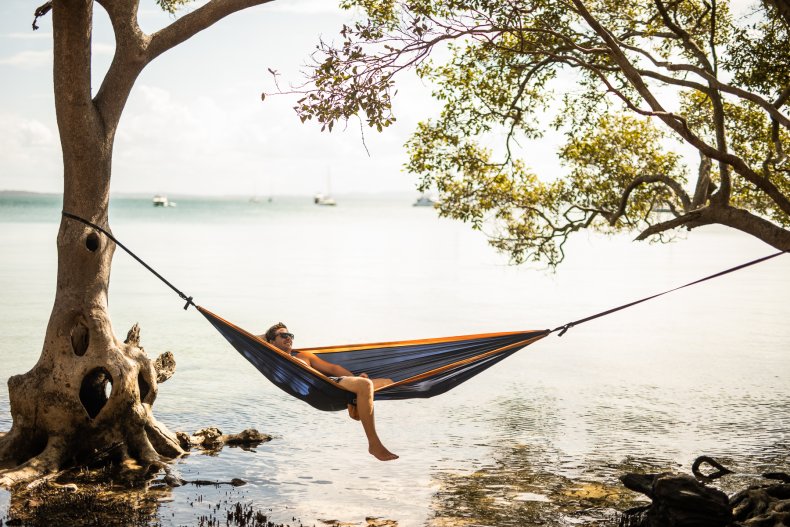 What we love: You can hang the Nakie Recycled Hammock and pack it up in just a few minutes and it folds it up to fit in any bag.
Nothing says vacation like a hammock, even if it's in your backyard. Nakie's portable hammock is easy to bring on any road trip, camping trip, or even a day at the beach or park. Packable, ultra-light, and easy-to-carry, this hammock doesn't skimp on comfort or quality with its signature polyester end straps triple stitched to last the test of time (and backed by a lifetime guarantee).
But the truly comforting part? Nakie uses 37 recycled plastic bottles to make each hammock. With every hammock purchase, the brand will plant four trees in their Madagascar reserve, employing local people living in impoverished communities.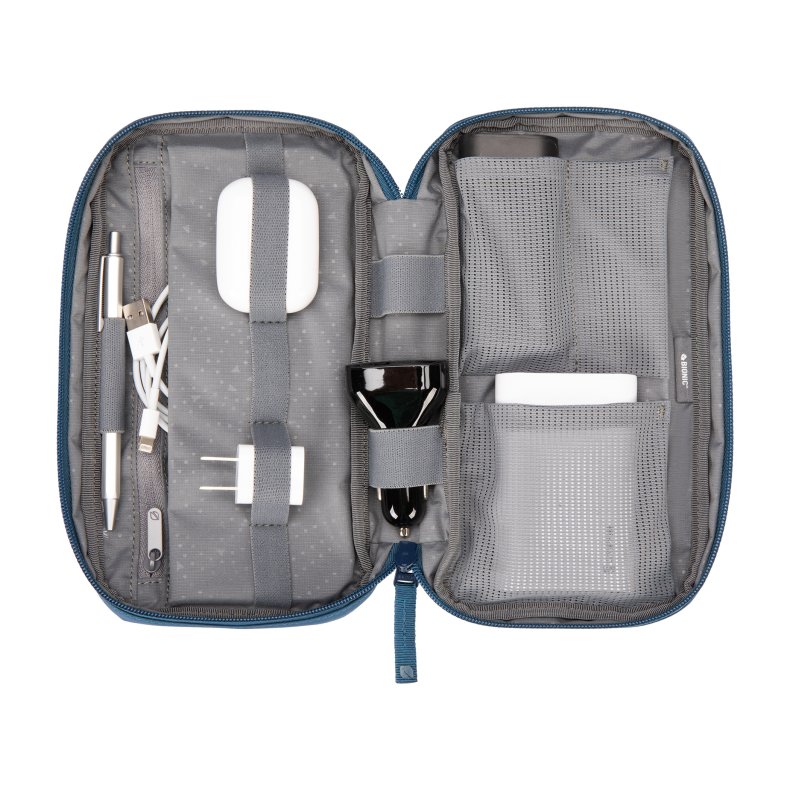 What we love: All your tech accessories will be handy and securely stored in this durable case that's made from recycled ocean waste—the equivalent of seven plastic bottles.
Incase and Bionic have teamed up to create sustainable tech travel gear, from MacBook cases to accessory organizers packing must-haves for any trip, from daily commutes to the coffee shop to extended getaways. The Incase x Bionic collection seeks to mitigate the global plastic pollution crisis by offering high-quality, functional travel accessories made of recycled materials from the ever-growing plastic waste polluting our waterways.
Bionic's signature ripstop material—constructed from recovered plastic invading our beaches—is what makes this case indestructible. You'll never have to ask where your phone charger went when all tech gear, from your iPhone, chargers, AirPods to cables for all of your other miscellaneous items, can be found in one safe, handy place.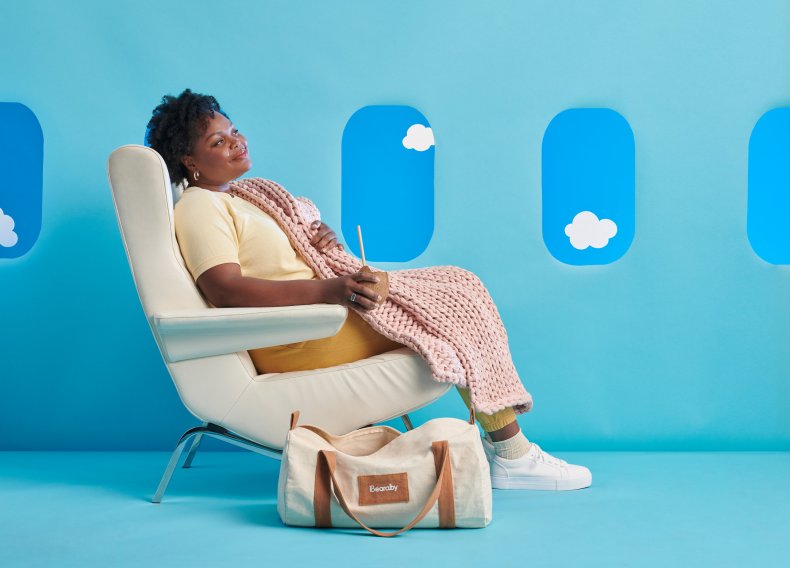 What we love: This is the perfect luxury to pack for anxious travelers, which, let's face it, we all are during the pandemic.
Weighted blankets were all the rage during lockdown when we desperately needed to feel secure with the state of the world. Bearaby, the brand known for its sustainably made weighted blankets that pair well with a Netflix night, has launched a Travel Napper so travelers can take their security blanket on the road. This 10-pound carry-on size weighted travel blanket will ease anxieties, which always seem to multiply when you're traveling.
Ideal for long-haul flights or weekend escapes, the travel blanket is handknit with 100 percent organic cotton. And like its other blankets, the sensation of being cuddled under evenly distributed weight results in cranking of mood-boosting serotonin and sleep-inducing melatonin. You'll sleep even better knowing its packaging is plastic-free and 100 percent biodegradable too.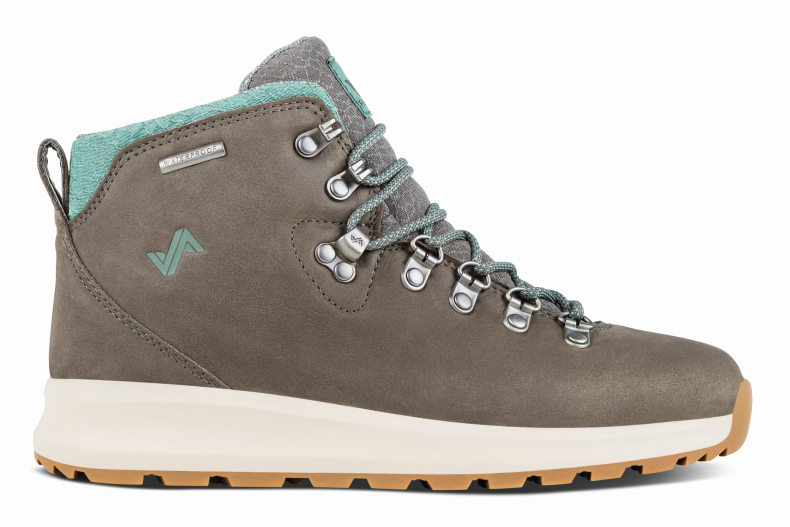 What we love: These double-duty sneaker boots will take you from hiking mountain trails to all-weather city touring.
A sustainable travel shoe is one that's versatile and durable—the less you buy, the less you pack, and then the less pile up in landfills. So those heavy hiking boots might have worked for one vacation, but ever since have been collecting dust.
Enter the Forsake sneaker boot—a waterproof boot (both in men's and women's) with a signature "peak-to-payment" outsole that gives you traction and comfort while climbing rough trails or exploring urban terrain. Climate Neutral certified for two years in a row, Forsake offsets their carbon emissions by supporting Envira Amazonia. This project focuses on conserving the Brazilian rainforest by directly protecting about 500,000 acres from deforestation. They use 100 percent recyclable shrink wrap packaging to help reduce cardboard waste by 50 percent, further making these kicks a sustainable choice.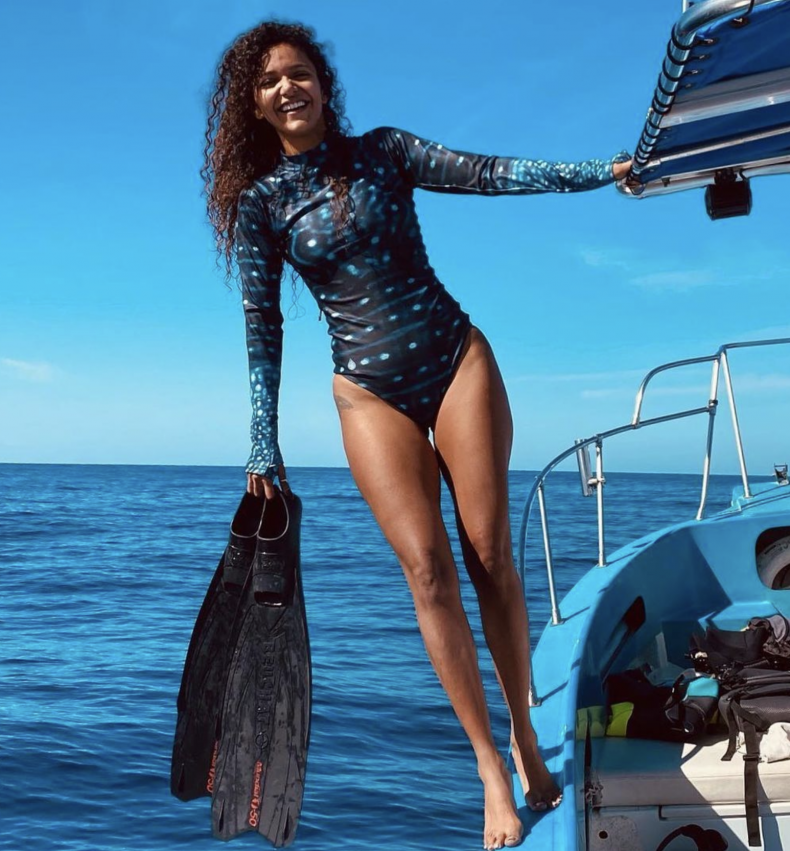 What we love: You can pick a favorite marine animal to support and sport in a super comfortable sunsuit.
Waterlust, a family-run startup, produces sustainably responsible advocate apparel to help fund research and educate its consumers about marine conservation. Each design of their water apparel—from sunsuits to rashguards to boardshorts—is paired with a benefiting research or education organization that receives 10 percent of profits annually to support their work.
Loved swimming with whale sharks in Mexico? Now you can support their conservation by sporting a sunsuit with the mammoth-sized fish's (they're not really whales) signature dots, and your purchase will go towards The Marine Megafauna Foundation supporting whale shark research.
Waterlust makes their suits with recycled polyester from post-consumer plastic bottles. The products are 100 percent chlorine, sun, saltwater and sunscreen resistant, have UPF 50 plus sun protection. And their new takeback program lets customers send back their old Waterlust gear that the company downcycles into fibers for new clothing.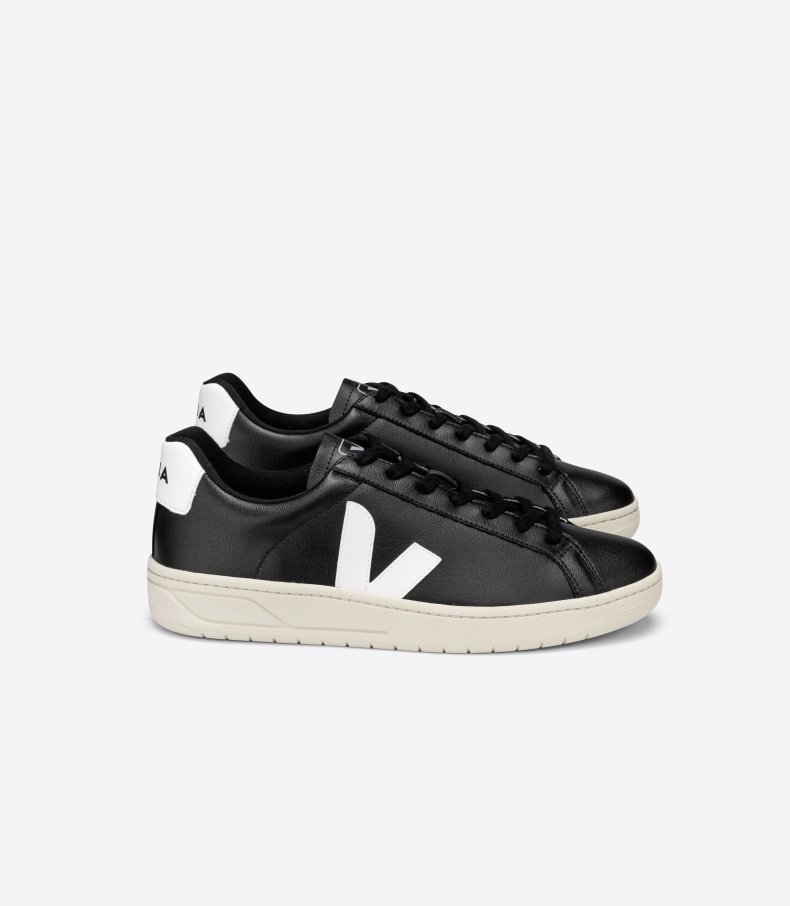 What we love: You won't be skimping on style or comfort with these sustainable vegan leather sneakers, ideal for running through airports.
Veja is Brazilian for "look," but it's not about turning heads. It's about looking beyond the celebrity-endorsed sneakers looking at how this company makes these vegan sneaks. Veja shoes start with eco-tanned leather, sustainably sourced wild rubber and organic cotton. They also utilize recycled packaging for shipping, and they use fair trade practices and organic sourcing of their product materials.
Made in Brazil, in the region of Porto Alegre, these vegan leather sneakers use Cotton Worked as Leather (C.W.L). The inner lining, made of 100 percent recycled plastic bottles, has a mesh structure for max flexibility and comfort. Comfortable and chic, these sneakers upped the ante on how sustainable fashion looks.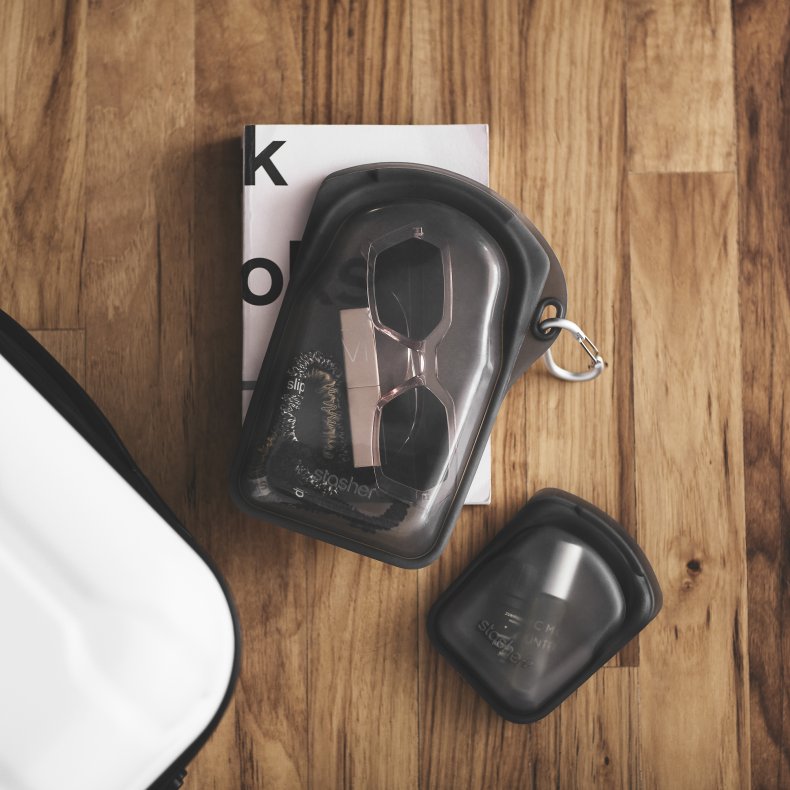 What we love: These silicone bags replace single-use sandwich bags, so they are completely safe for food and BPA-free, but have expanded with numerous sizes for all your go-to travel stuff.
Forget those Ziploc bags if you want to pack smarter and more sustainably. Stasher offers functional and endlessly reusable silicone bags that help you reduce single-use plastic waste. Perfect for any travel, the patented Pinch-Loc seal prevents any potential toiletry or product leaks and is super easy to clean, even dishwasher safe.
The Go Bag is a travel essential for all your on-the-go items from your phone, sunglasses, hand sanitizer, or even keeping your passport handy and protected with the carabiner clip. But the best part is knowing you're doing your part to eliminate single-use plastic bags and upholding the travel philosophy of "leave no trace."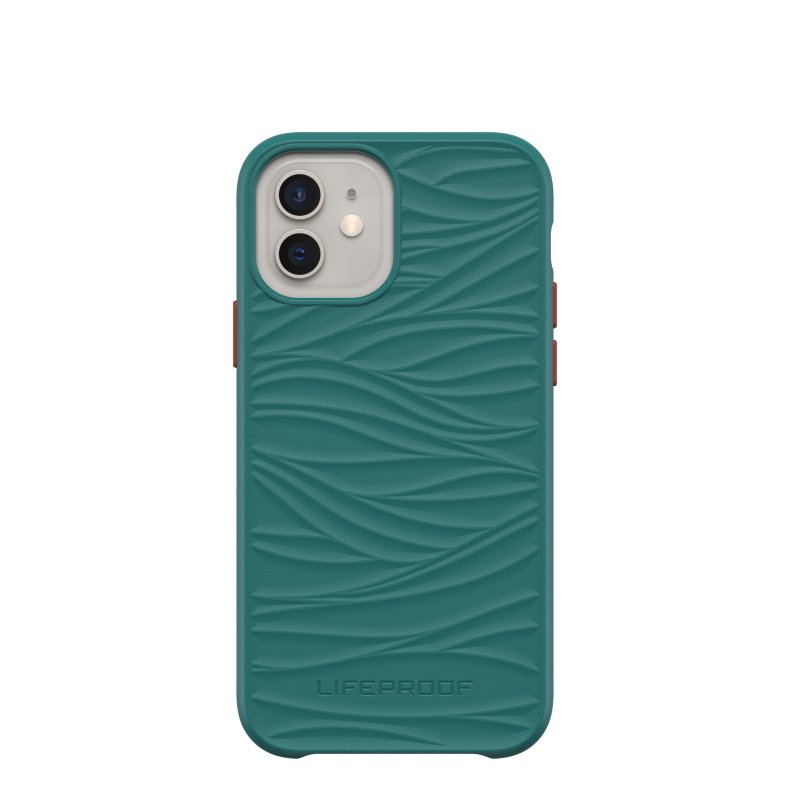 What we love: This grippy wave-design case is made from recycled ocean-bound plastic and adventure-proof to withstand an unexpected drop.
Whatever adventure you're headed on, an indestructible eco-friendly phone case is your friend. LifeProof Wake is not only durable—it will survive a two-meter drop—but it's sustainably made out of over 85 percent ocean-based recycled plastic from salvaged fishing gear.
When you upgrade your phone through their LifeCycle program, they'll recycle it into raw materials for something new. And when you purchase one, LifeProof gives $1 to one of its water-minded nonprofits.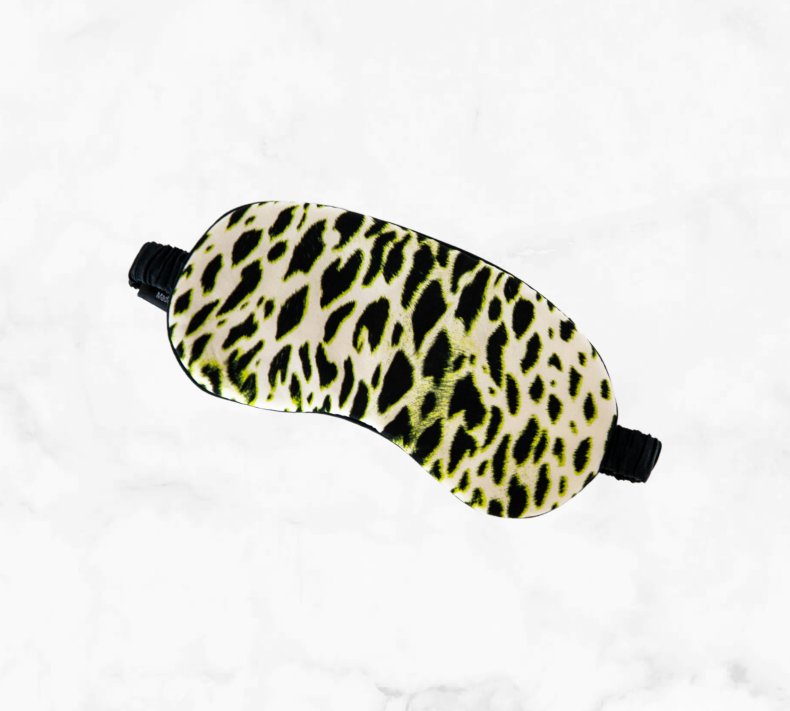 What we love: This sleep mask feels extra good when you wear it knowing it's made with vegan silk and zero-waste emissions.
One thing this travel editor always packs? A sleep mask. If you can shut out the world on a plane or a noisy train and get some much-needed shut-eye, you can tackle any travel snafu that comes your way. niLuu's makes its exclusive vegan silk with 100 percent Bemberg Cupro. Producers in Japan recycle cotton harvest waste, in which 40 percent of the energy in the facility is renewable through hydropower and biomass power generation.
With zero-waste emissions, this PETA-approved vegan silk sleep mask is a feel-good purchase.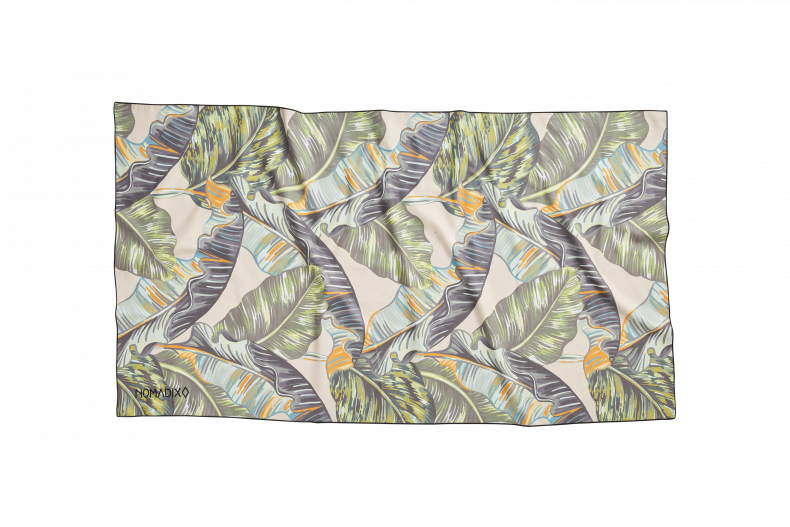 What we love: These quick-drying towels look and feel high-end, but they're made out of post-consumer plastic.
One of the best ways a product can be sustainable? If you never have to buy another one. Nomadix towels are the go-to towel for anything, from the beach to yoga to camping, so it's the only towel you'll need for any travel. Forget about toting around extra weight—these towels are ultralight and quick-drying, absorbing four times their weight in water.
These versatile travel towels come in numerous fun prints and sizes. Made from durable, recycled plastic materials, they'll last for every adventure and are bacteria-resistant, so you'll also wash them less and save water. The small loops of the Microterry block sand and dirt, keeping these towels both sand-free and soft on the skin. And, they pack and fold flat so they won't weigh you or any bag down.
Also, the company partners with the organization 1% for the Planet, committing to donate 1 percent of their sales to environmental causes.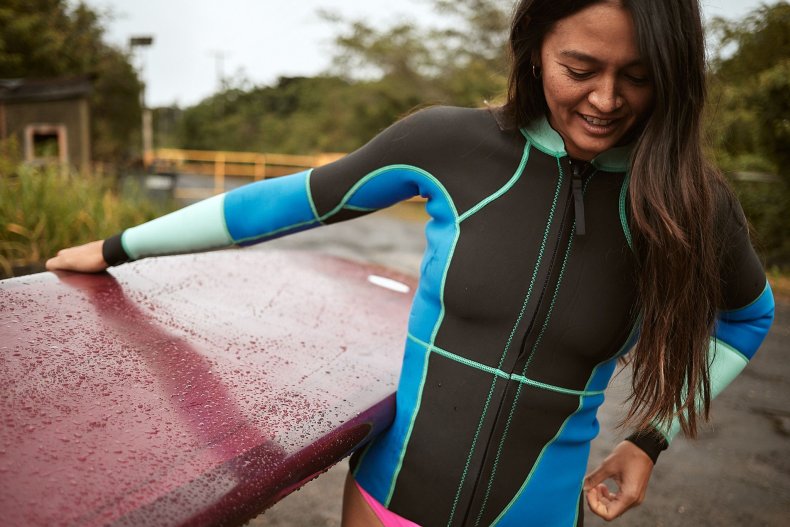 What we love: Biodegradable and comfortable, this color block wet suit jacket for cooler days on the water is made for women by women.
You've heard of plant-based diets, but plant-based wet suits? The sustainable surf and lifestyle women's brand has turned plants into fashion, both functional as it is chic. Ansea makes their recyclable swimwear, wetsuits and bags from Yulex, a plant-based, FSC certified natural rubber that's a much more sustainable choice than neoprene. Yulex requires 80 percent less CO2 emissions. Also, unlike Neoprene, Yulex is non-sensitizing (won't irritate latex allergies), sustainably grown and harvested, and is biodegradable, making it the ideal choice for Ansea's wetsuits and bag.
Pack this extra layer for cooler days on the water and feel good knowing you're not doing more harm to it.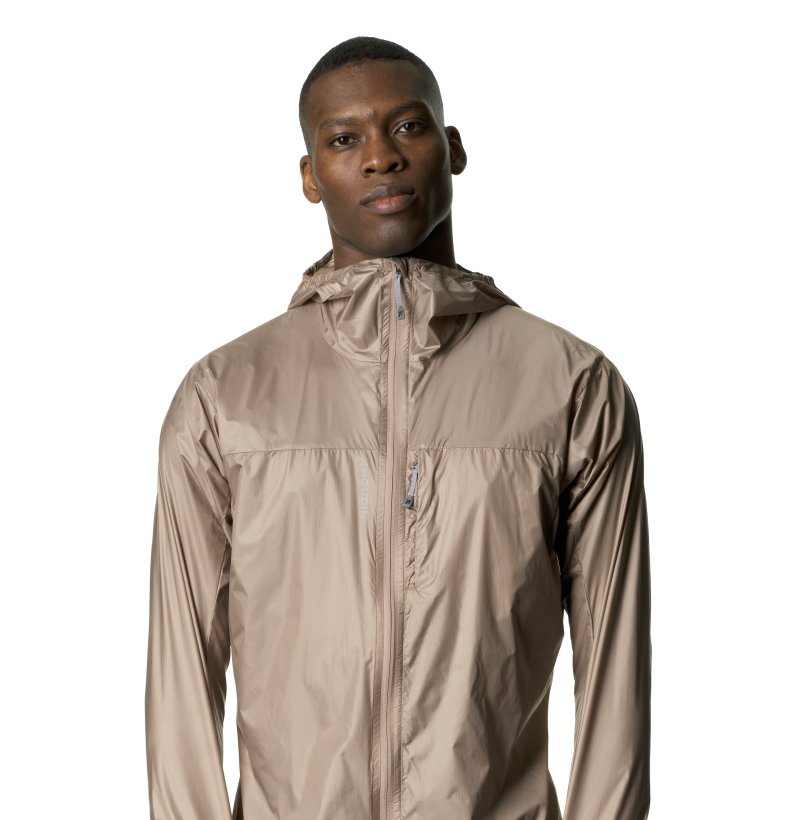 What we love: This minimalistic shell jacket packs a punch with Bluesign certification, so you can be sure that this garment does not contain any components that are harmful to people, animals, or the environment.
Leave it to a group of friends from Sweden, one of the most sustainable-focused countries in the world, to come up with a 100 percent sustainable sportswear collection. A company led by women, Houdini are innovators of sustainable design pioneers of circular business models.
The Come Along Jacket (in men's and women's) is ultra-light, durable, wind-proof, water-resistant, minimalist, stylish and appropriate anywhere. Made from recycled materials and Bluesign certified, its timeless design makes it a no-brainer to pack for any weather.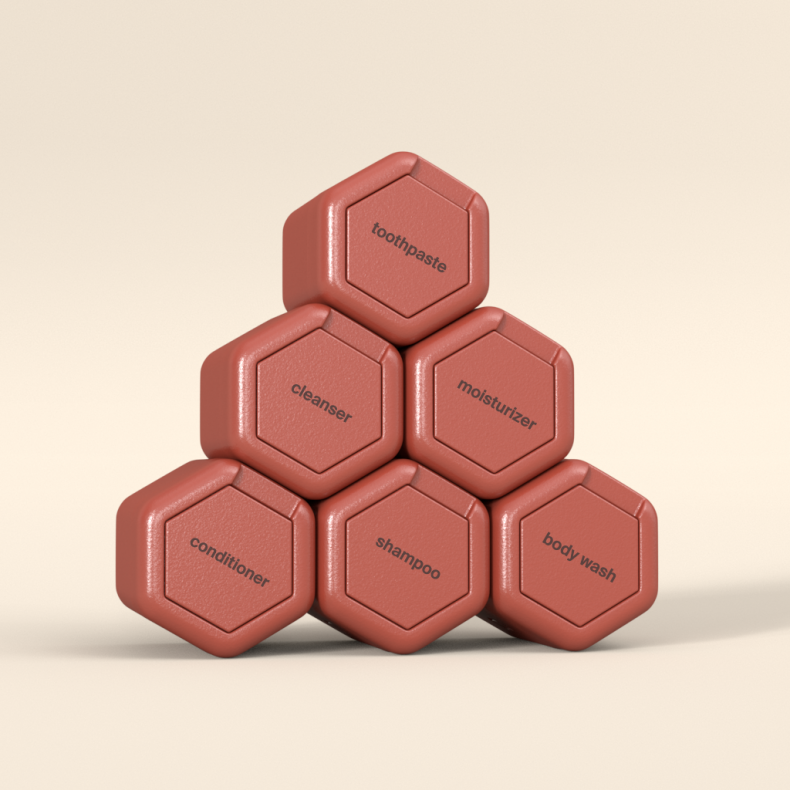 What we love: These refillable capsules made from recycled ocean-bound plastic are magnetic, so you'll never lose one while traveling.
Cadence hexagon-shaped capsules are packing essentials for the future: 100 percent leak-proof, TSA compliant, dishwasher safe, and yes, magnetic, so your daily routine will be easier to pack on the go. Choose from a menu of customized labels, text, icons, and six-color choices for your capsules so you can color-code your routine and stay organized on any trip.
Not only is Cadence preventing new plastic from ending up in the ocean, but by making them from recycled plastic removed from beaches and waterways, they are cleaning up, too! One Cadence capsule equals one travel-sized bottle of recycled plastic.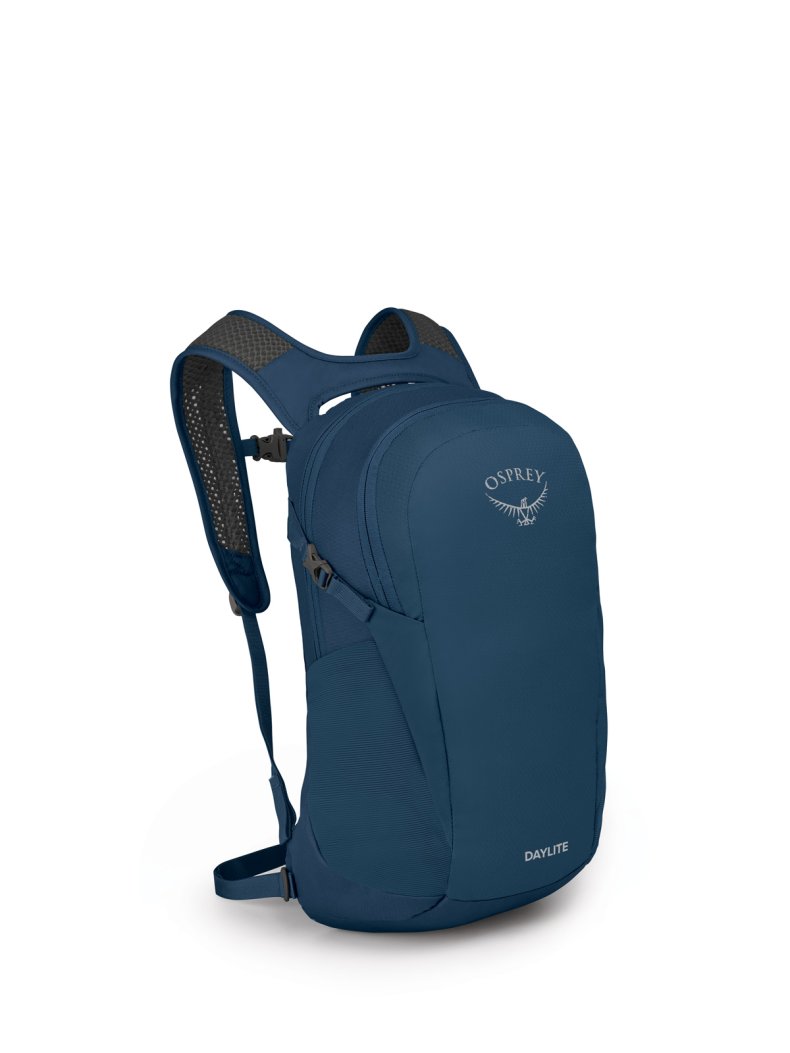 What we love: This go-to backpack is light and small enough for any urban or outdoor day adventure, and ten recycled plastic bottles construct this bag.
Osprey's known for making bags that last for a lifetime, and this one is not only one of the most popular sizes but the most sustainably made bags they offer. Made from high-quality Bluesign approved recycled fabrics, GRS-certified recycled polyester and a PFC-free DWR coating, this backpack is durable and lightweight, making it a versatile choice for any travel, from a day hiking to a carry-on bag.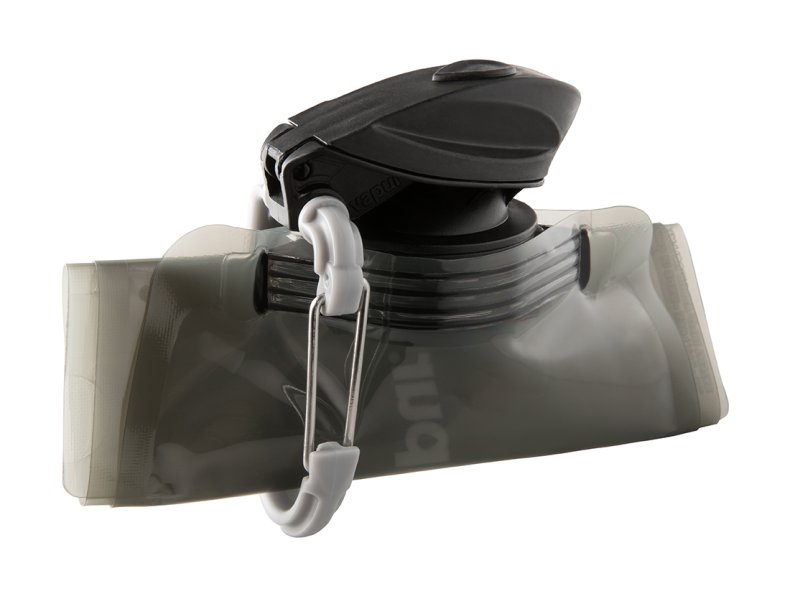 What we love: There's now no excuse to say you don't have room to pack a reusable water bottle as this one folds up super-light and is easy to stash—even in a jacket pocket.
About 87 percent lighter than typical rigid bottles, this reusable and flexible Vapur Anti-Bottle only packs water weight. It stands tall when full, and you can roll or flatten it when empty. It even fits into a pocket. Both your load and your environmental impact will be lighter. It also uses less energy to make and transport than typical water bottles.
Vapur now has multiple product lines of Anti-Bottles, including their new pet line to the "After Hours" line that lets you pack spirits and wine. When you want a new bottle (you will with so many cool designs to choose from), you can send your bottle back, and not only will you receive a 50 percent discount on a future purchase, Vapur will send your old bottle to TerraCycle to remake into a brand new product.
Pack Sustainably, Pack Light
We believe the future of travel is more sustainable, and that trickles down to what gear you buy and pack for every trip.
Beyond what products you purchase, consider packing lightly with a versatile capsule wardrobe that works for adventure and leisure. The heavier your luggage, the more fuel is needed for a plane, train or car. So pack sustainably and lightly to reduce your carbon footprint when you travel.