Suu Kyi Rejects U.N. Inquiry into Rohingya Abuse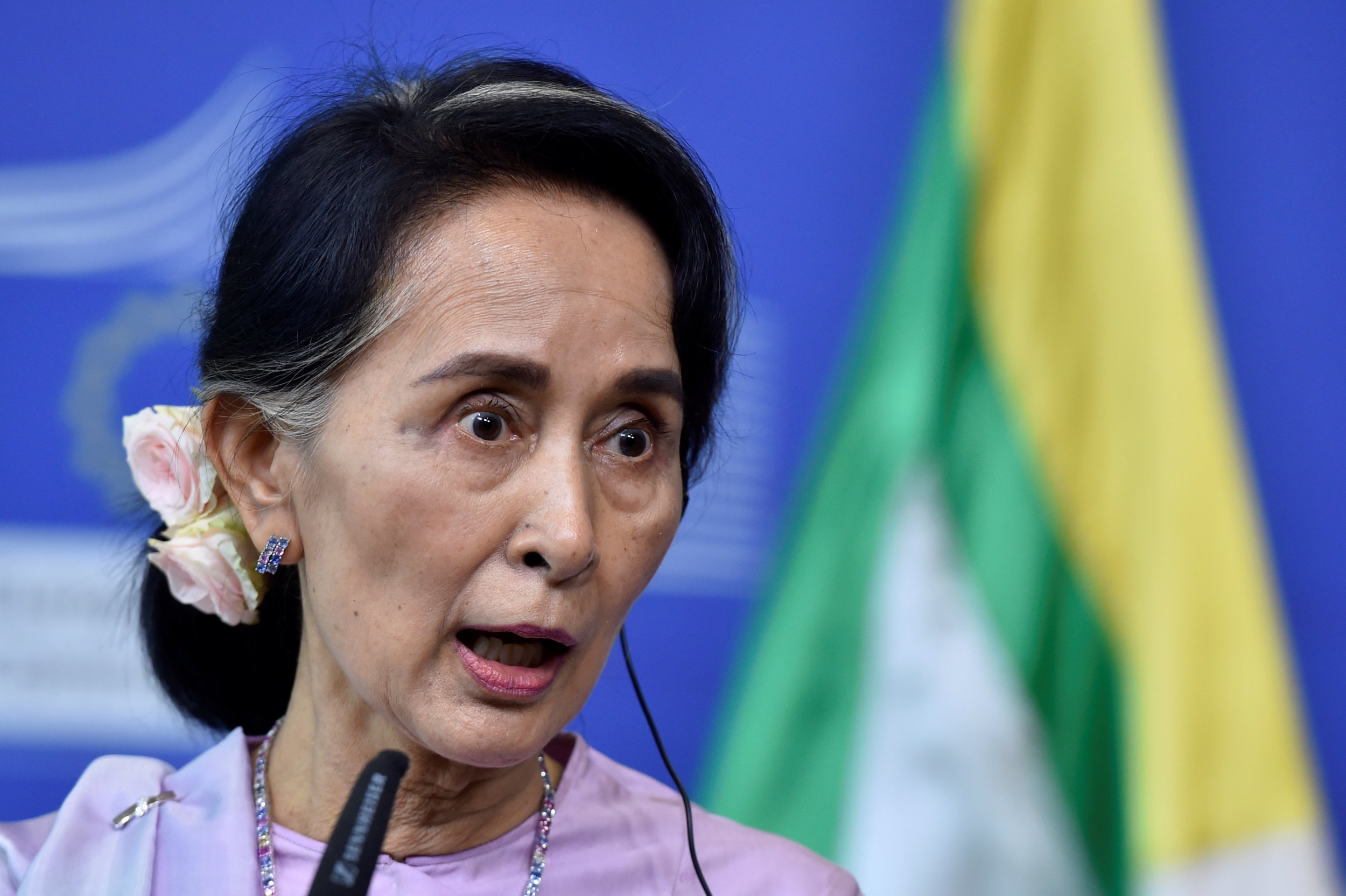 Aung San Suu Kyi, Nobel peace prize winner and leader of Myanmar, has denied that Rohingya Muslims are being treated as poorly as the U.N. is suggesting.
The Rohingya are a Muslim minority in a Buddhist majority country, and since October 2016, it's predicted that 80,000 have fled to neighboring Bangladesh. Accounts of abuse, murder, rape, and arson have dominated human rights radars over the last few years.
In February, a U.N. report detailed "devastating cruelty" against the residents of Northern Rakhine state. Based on interviews with civilians, the report documented abuse conducted by both the Myanmar army and civilians. Harrowing stories included elderly people and children being rounded up into houses and burned alive.
After the report was released, the U.N. decided to send a fact-finding mission to Myanmar to find out more.
Aung San Suu Kyi said she didn't agree with the U.N. probe during a press conference in Brussels with Federica Mogherini, the EU's diplomatic chief. She added: "We have disassociated ourselves from the resolution because we do not think that the resolution is in keeping with what is actually happening on the ground."
During the press conference, Suu Kyi said she would be happy to accept any changes that are in keeping with the needs of the region, but is concerned the recommendations suggested by the U.N. will further divide the two communities in Rakhine. "It will not help to resolve the problems that are arising all the time."
"I am not sure quite what you mean by saying that we have not been concerned at all with regards to the allegations of atrocities that have taken place in the Rakhine. We have been investigating them and have been taking action," she said.
The U.N. has described actions in Myanmar as likely amounting to crimes against humanity and has seen evidence of ethnic cleansing in the region. In April, Suu Kyi told the BBC that she did not recognize descriptions of ethnic cleansing in the region.