SUV Plows Into California Police Officer During Multi-Vehicle Crash
A California Highway Patrol officer suffered severe injuries in San Gabriel yesterday when struck by an SUV after a Scion car made an unsafe lane change and set off a major collision. The officer was hit while standing on the side of the 10 Freeway making a routine traffic stop.
The incident took place on the westbound stretch of road, during early afternoon, near Alhambra and Monterey Park, where the CHP officer had stopped in his Ford Police Interceptor Utility Vehicle, behind a BMW, on the right shoulder of the freeway.
The person behind the wheel of the Scion vehicle was driving unsafely during a lane change, causing a Toyota Rav4 SUV to have to swerve to avoid a collision, but ended up hitting the CHP officer's vehicle. The Scion driver did not stop and continued driving along the freeway. The incident is being treated as a hit and run.
The crash caused one vehicle to lay on its side next to the police vehicle, as the police car was pushed onto the BMW. The crash resulted in the 30-year-old, unnamed, officer being taken to the County USC Medical Center for emergency treatment.
An investigation is currently underway. No arrests have yet been made. No drink or drugs are suspected of being present during the incident. Part of the freeway was closed during the crash but lanes are now open for regular traffic.
Tasked with investigating collisions, abandoned vehicles, removing debris and keeping traffic flowing on roads, CHP officers regularly need to stop at the side of freeways. Those on the side of freeways are very vunerable to being hit by moving vehicles. Where possible CHP officers attempt to stand on the other side of guardrails or concrete barriers to protect them from oncoming traffic.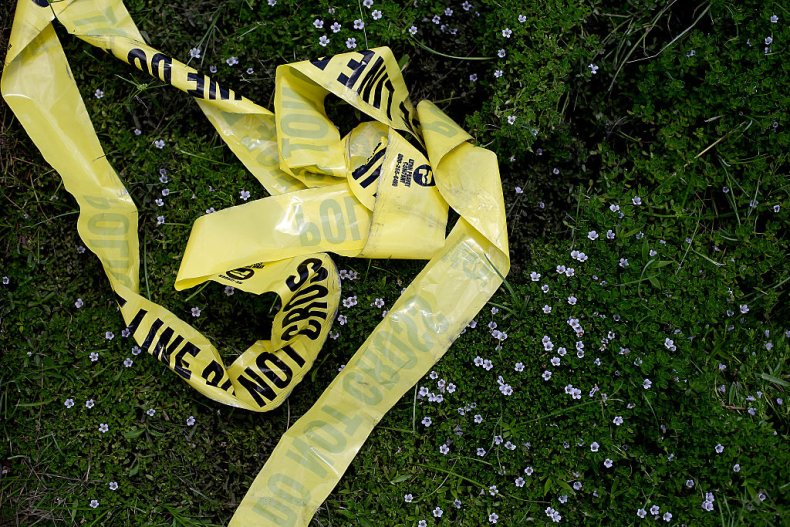 If your car is having trouble or you have an accident you should attempt to get to the right shoulder of the freeway, where it's safest to await rescue. If you are out of gas or the car has stopped dead in a central lane, and if there is no sign of fire, immediately put your blinkers on and keep your seatbelt on and call for help.
California's 5 Freeway is reported to be the most deadly road in the state, with more than 190 deaths in a two year period, followed by the routes 101 and the 99, as per info gathered by A Secure Life.
Newsweek has requested further comment and information from San Gabriel Police Department.