Suzanne Somers Says She Is 'Happy' With Trump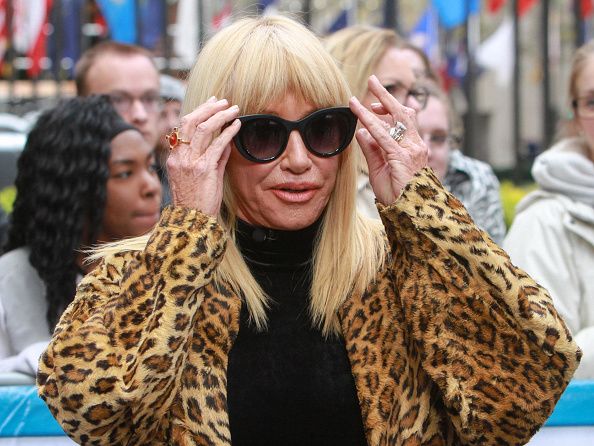 The actress Suzanne Somers said she's "happy" with the job President Donald Trump is doing, even while aware she would invite some controversy for saying so.
Somers praised Trump on Saturday, the one-year anniversary of his inauguration, telling TMZ she was satisfied with the work he has been doing despite a government shutdown.
"I'm happy that the economy's doing so much better," she told TMZ. "And now my career is over," she joked, acknowledging that conservative viewpoints are "very rare" in Hollywood.
Somers, 71, is known for her conservative views. During an interview with the Huffington Post in 2012, the author and entrepreneur called her politics a "very personal" issue.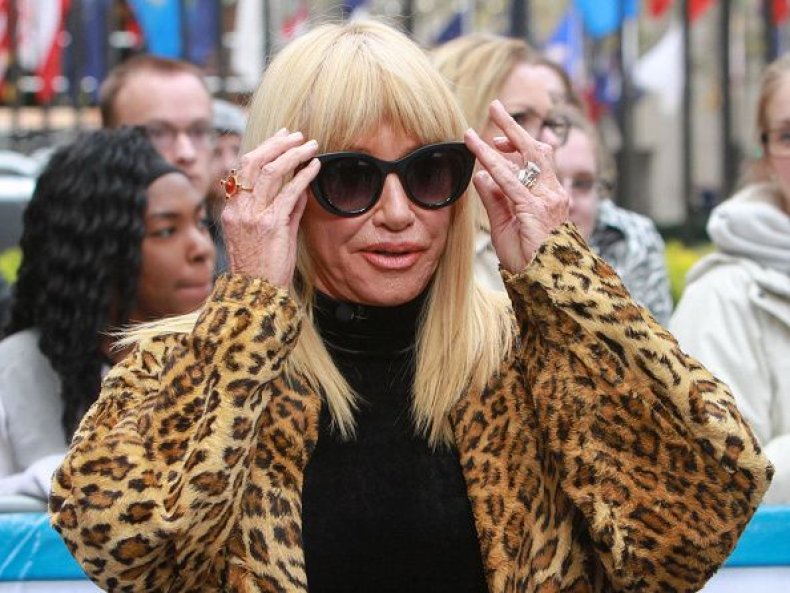 "I am an independent and vote the candidate, never the party," she told the Huffington Post at the time. "I am also an entrepreneur, and entrepreneurs made America the most exceptional and wealthiest country in the world, excelling in technology, science, medicine, physics, literature and, most of all, self-reliance and unbridled imagination."
Two years later, the actress made some comments that were critical of President Barack Obama's administration during an interview with Fox Business.
"This has been the most divisive of all the administrations that I've ever experienced in my life, and it's become divisive in the industry that if you are not part of the group, you probably should keep your thoughts to yourself," she told Fox Business in 2014. "I've never felt anything like this before."
That same year, she wrote an opinion piece that appeared in The Washington Times, discussing her political views and questioning why Americans have stopped listening to each other because they have opposing political views.
"What has happened in America? When did we stop listening to those with whom we disagree? When did we stop respecting the opinions of those with whom we disagree?" Somers wrote.
The former sitcom actress is not the only Hollywood figure who favors Trump. Other celebrities who have supported Trump include actor Scott Baio, actor Jon Voight, entertainer Wayne Newton, actor Antonio Sabato Jr. and singer Kid Rock.