Suze Orman Urges People Who Don't 'Need' Stimulus Checks to Give to Those Who Do
Financial expert Suze Orman is urging people who don't "need" their stimulus checks to give them over to those who are struggling during the coronavirus pandemic.
In Orman's weekly LinkedIn newsletter, she addressed the $600 checks recently handed out by the federal government as well as the $1,400 direct payments proposed by the Biden administration as part of another round of relief.
"I am going to ask you to think beyond your financial situation," she wrote on Monday. "Right now, there are so many families suffering severe financial stress. If ever there was a time to Put. People. First—it is now, my friends."
"While there is never anything wrong with continuing to build more financial security for yourself, I think there is an important opportunity right now for those who don't 'need' the federal stimulus to share it with those who do," she continued.
She said that labeling these payments as "'stimulus' misses the point" for families that have been hit hard by the economic fallout of the pandemic.
"They are a matter of survival, providing crucial help to keep the heat on and food in the fridge," Orman said. But for many, "the pandemic has not been an economic gut-punch."
"Those of you who have had the luxury of shifting from the office to remote work at home have likely not suffered economic hardship," she argued.
"If you still have your job, if you already have a good-sized emergency fund and you're saving for retirement, I am asking you to consider giving your stimulus money to those who are in need," Orman wrote.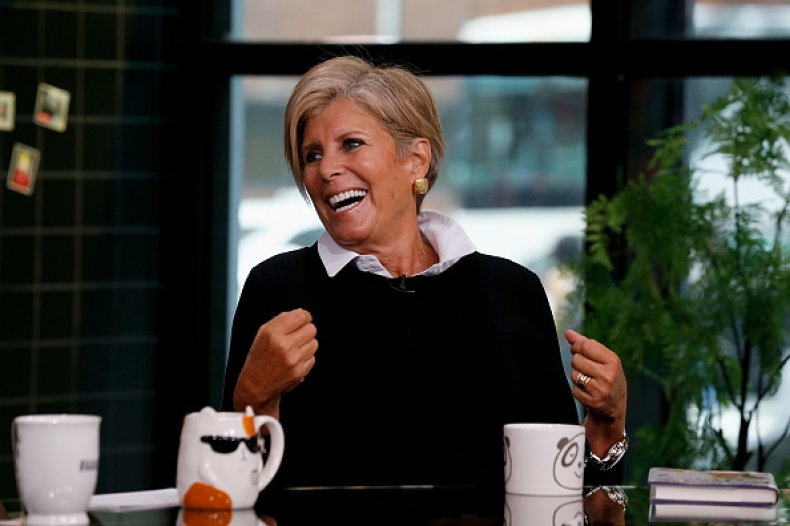 She asked Americans to reconsider sharing the federal payments with family and friends, local organizations and charities trying to help those in need amid the pandemic, or neighbors who may be struggling to provide electronic access to their children whose schools may have moved to online learning.
"I ask you to open your heart and your wallet to those around you in this time of need," Orman said.
In the next few days, the House Budget Committee will put together the final COVID-19 relief bill that committees passed last week.
Biden's $1.9 trillion proposal includes a third stimulus check for Americans making $75,000 or less and couples making $150,000 or less. The $1,400 is meant to supplement the second round of $600 payments dolled out at the end of last year for a total of $2,000. In the first round of stimulus, signed into law in March as the pandemic began, most Americans received $1,200.
Many have felt the economic impacts of the public health crisis, which has forced many businesses to shutter due to social distancing guidelines and statewide stay-at-home orders.
The job market has struggled to return to its pre-pandemic level. The most recent data shows that another 793,000 Americans filed claims for unemployment insurance during the first week of February, as another 4.5 million continued to file for benefits in the last week of January. Both figures were higher than predicted by economists surveyed by Dow Jones.
Newsweek reached out to Orman for further comment but did not hear back before publication.