Michael Cohen 'Knows Where All the Bodies Are Buried' Between Trump and Russia, Says Democrat in Call for Lawyer to Testify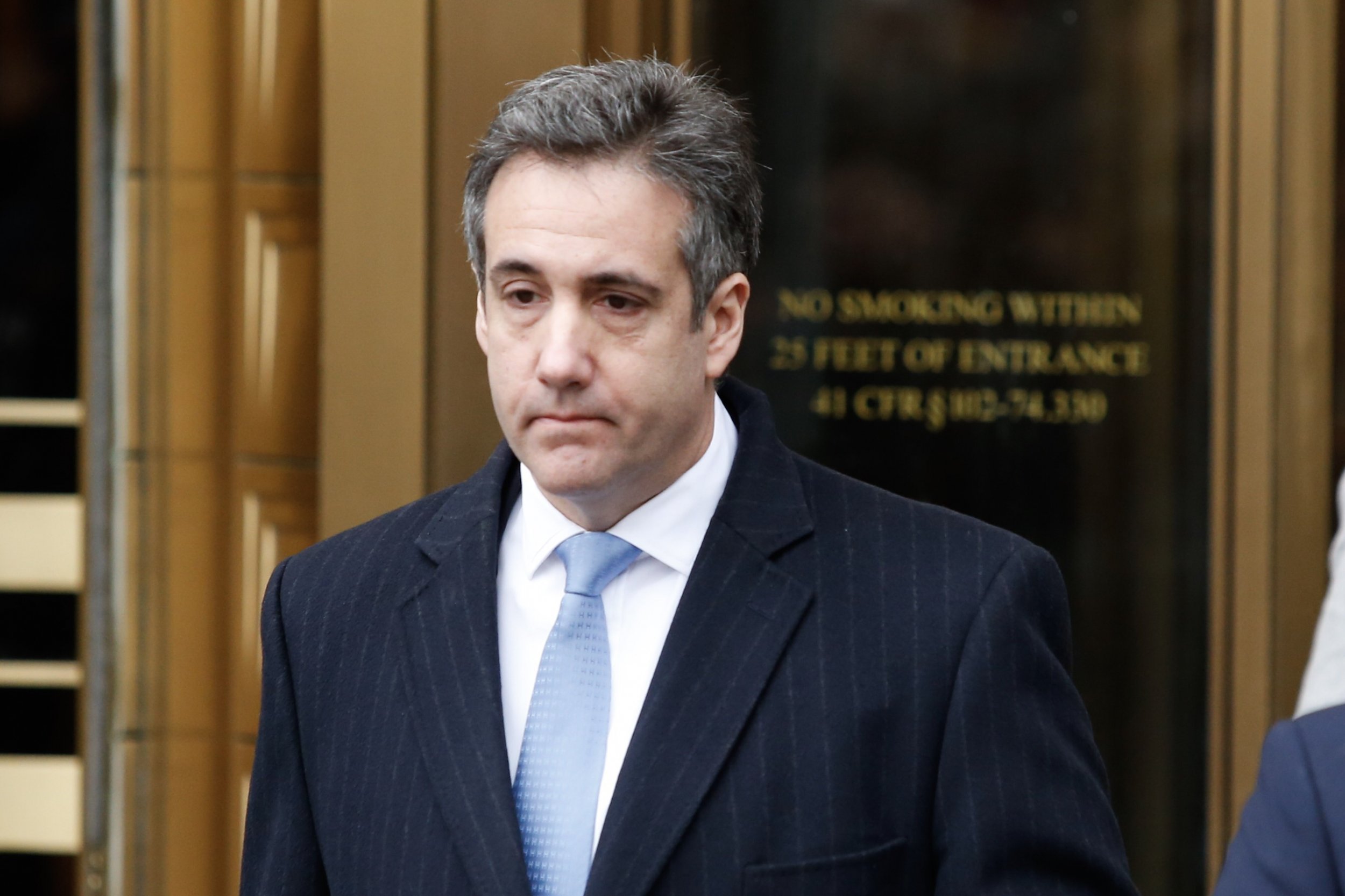 House Democrats want President Donald Trump's former attorney Michael Cohen to return to Capitol Hill for questioning before he goes to prison because he knows "where all the bodies are buried" in relation to possible collusion between Russia and the Trump campaign.
"I think Michael Cohen, as someone who lived in Trump's three worlds—personal, political and financial—he knows where all the bodies are buried," Democratic Representative Eric Swalwell of California said during an appearance on CNN Thursday morning.
"I think a 'come clean' moment for the American people to understand what candidate Trump knew about Russia's intentions to do business with him during the primary and general election, what candidate Trump knew about Russia's offers to help him with the dirt that they were offering and also whether the candidate was instructing Michael Cohen to lie and cover up what they were doing at the time—that would all be instructive for the American people," Swalwell added.
​
The congressman is a member of both the House Intelligence Committee and Judiciary Committee, the two groups that will be responsible for launching investigations into the president and his relationship with Russia.
Swalwell also compared Cohen and his potential information about the president and his dealings with Russia to White House counsel John Dean's cooperation with the Watergate investigation that forced the resignation of President Richard Nixon in 1974.
"We have heard from [Cohen's] attorney that there's much more to tell and he wants to tell it once the Mueller investigation is over," Swalwell said. Other top Trump confidants who have cooperated in Mueller's Russia probe include Paul Manafort and Michael Flynn. House Democrats have not ruled out calling back Mueller's cooperators to testify again before lawmakers.
Swalwell's comments come as Cohen was sentenced to three years in federal prison after pleading guilty to nine felony counts, including making campaign finance violations, lying to Congress and bank fraud.
During his sentencing hearing in a Manhattan courtroom on Wednesday, Cohen said that his "blind loyalty" toward Trump made follow a "path of darkness."
"Recently the president tweeted a statement calling me weak, and it was correct but for a much different reason than he was implying," Cohen said. "It was because time and time again, I felt it was my duty to cover up his dirty deeds."
Trump attacked his former "fixer" in an early morning Twitter tirade on Thursday, during which he claimed that Cohen only pleaded guilty to campaign finance violations to "embarrass the president."