'The Swamp' at the Pentagon: Trump's Nominees Come From Defense Department's Biggest Weapons Sellers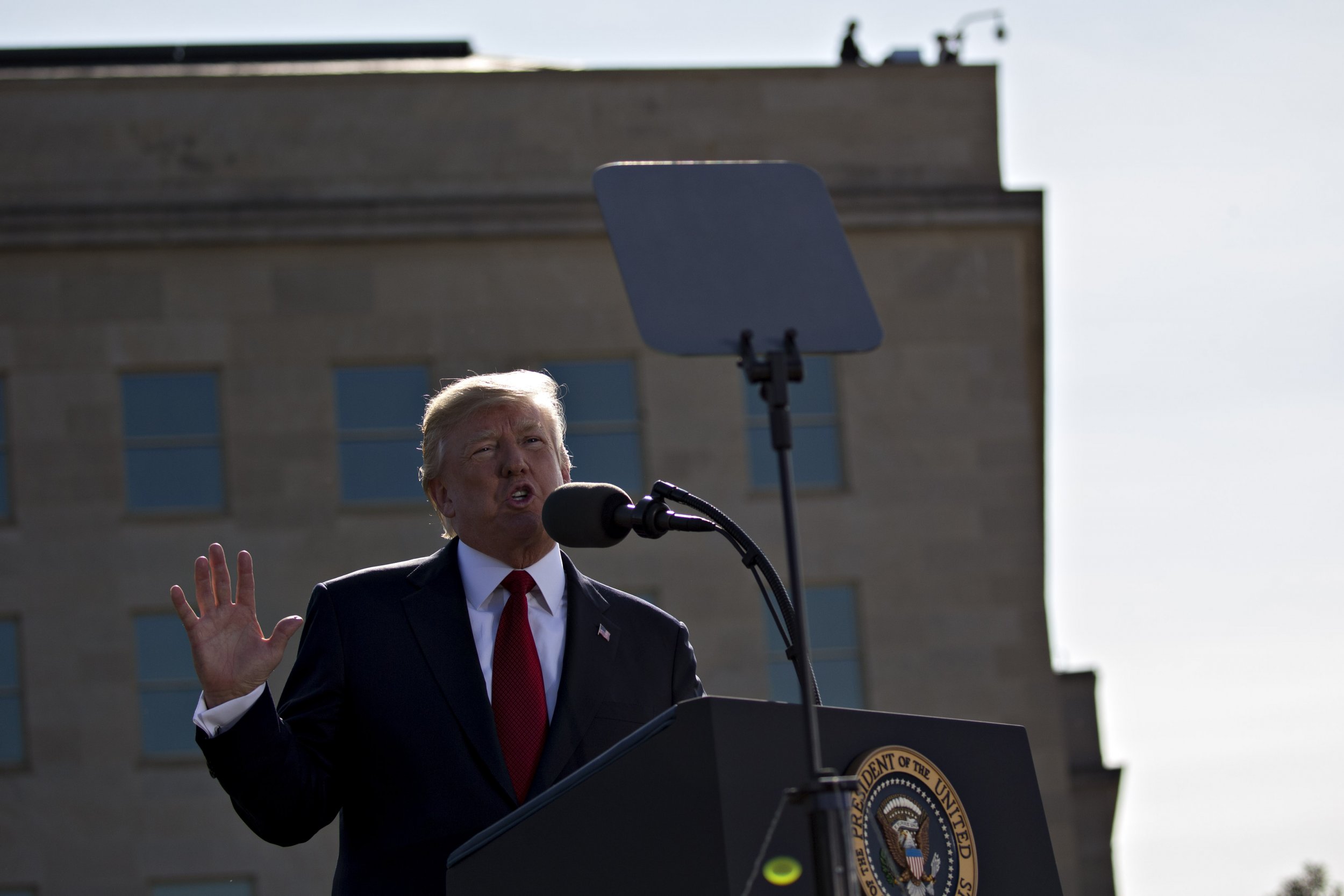 Another week, another nominee for the Pentagon coming directly from a massive arms maker.
On Monday, President Donald Trump formally sent the nomination of John Rood, a top executive at the world's largest defense company Lockheed Martin, to the Senate. Rood would be taking over as the undersecretary of defense for policy, a powerful position within the Pentagon that oversees the development of strategy.
He'll be joining a top leadership team brimming with experience in an industry that almost exclusively sells to the Pentagon. The number two at the agency, Patrick Shanahan, joined after a long stint at Boeing, while the secretary of defense himself, James Mattis, served on the board of General Dynamics after a long military career before returning to government. The Pentagon's top weapons buyer came from Textron.
In other words, all of them worked in an industry that thrives on dollars managed by the administration's handpicked leadership at the Pentagon.
"A lot of the nominees that Mattis is putting forward are kind of 'the swamp,'" said Mandy Smithberger, director of the CDI Straus Military Reform Project at the Project on Government Oversight (POGO), a non-partisan watchdog based in Washington, D.C.
The emphasis on selecting officials with business experience matches much of what the Trump administration has done across the government, often turning to industry executives to lead organizations that once served as their regulators or customers.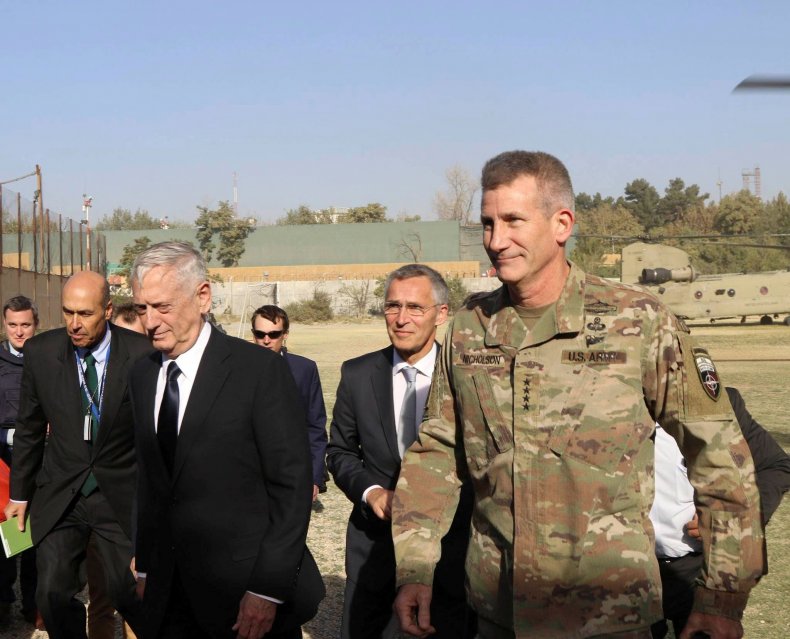 Having some nominees with industry experience is not unusual, as many national security experts leave government or military careers and join defense companies, which often pay well. What makes the Pentagon under Trump different thus far is that there have been so few officials to take office, yet so many have been executives from defense firms.
There are 57 positions at the Pentagon that require the Senate to sign off on nominees, with only 24 filled. Trump has nominated an additional 24, while 15 positions stand open with no nominee.
Smithberger said that in past administrations a lot of the nominees had been more removed from defense companies, although they often still had connections. "There tend to be a lot of people with think tank backgrounds, where the relationship with industry might not be as transparent," she said.
The rate of selections of industry executives has troubled Arizona Senator John McCain, the powerful Republican who runs the congressional committee that approves defense nominees.
"I have to have confidence that the fox is not being put back into the hen house," McCain said during Shanahan's confirmation hearing on June 20. "I'm not overjoyed that you come from one of the five corporations [responsible for] 90 percent of the spending of the taxpayers' dollars. That's not what our founding fathers had in mind."
In July, McCain made his position on nominees from top defense companies even clearer, talking to reporters in the halls of Congress.
"I said I did not want people from the top five corporations," McCain said. "We've had a couple, and that's OK, but I don't want [more of] them."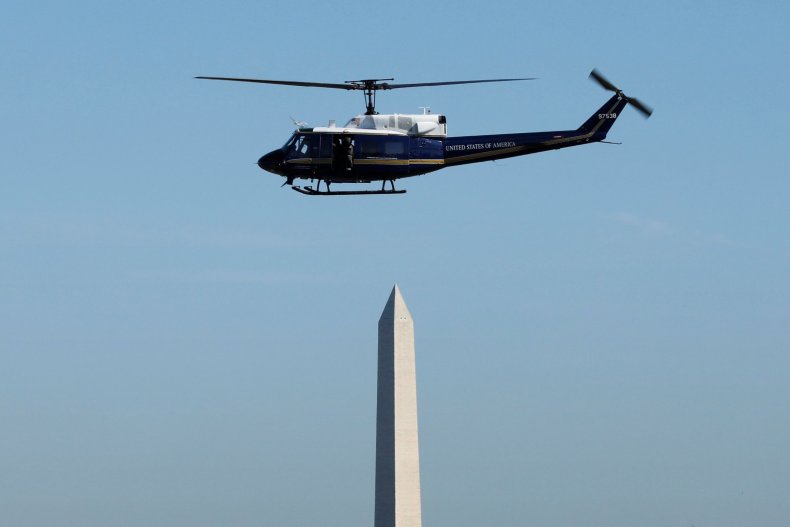 Lockheed Martin, Boeing and General Dynamics are among the five top defense companies in the world.
McCain has so far not made any comment about the most recent nomination of Rood, an industry executive. His office declined to comment when reached by Newsweek.
Part of the concern by watchdog groups like POGO is that the Pentagon rarely investigates whether officials are lending a helping hand to their old companies, and whether they might return to those companies for a payoff after government service.
"There's no oversight to speak of," Smithberger said. "What we worry about are these people who are taking a break from industry to be in the building—and then what they're going to do next."
Officials sign ethics agreements when they join the Pentagon, and agree to tell underlings to screen for any issue related to their old firms. The power dynamic of lower level Pentagon employees shielding a senior official who might have a vested interest in the outcome of a decision troubles watchdogs.
In theory, the Pentagon's own watchdog can investigate if there's an indication that an official didn't properly avoid a company mentioned in his or her ethics agreement, although none of the experts who spoke to Newsweek could recall that type of investigation taking place. That means the mechanism designed to prevent conflicts of interest largely relies on trust.
Officials often can't avoid dealing with concerns that at times touch their old firms. In that case, they can receive a waiver from the White House and the Pentagon's ethics office to allow them to deal with the issue. In an unusual move, Shanahan promised during his confirmation hearing to make all waivers issued for him to deal with Boeing public.
Newsweek asked his staff for any waivers that have been approved since he joined the Pentagon in July. "Deputy Secretary Shanahan has not requested a waiver or authorization to participate in any matter involving Boeing or any other company," his spokesperson, Commander Sarah Higgins said in an email.
Smithberger said that even if an official is able to avoid directly dealing with a company, broad policies can have far-reaching effects. "In addition to there being potential conflicts, there are all sort of acquisition policies and decisions being made that impact the bottom line," she said.
Despite McCain's previous declaration, Rood might still be able to receive Senate approval, given that he had a long history working at the Central Intelligence Agency and Pentagon before joining Lockheed.