'Swamp Thing' Casts Andy Bean, Derek Mears For Two Sides of Series Lead
Swamp Thing is certainly the most spooky and surprising of DC Universe's upcoming slate, and the series has found its lead actors. There's two sides to the beast. Andy Bean will play Alec Holland, the biologist who gets engulfed in the swamp and emerges as the green beast himself, who will be played by Derek Mears.
Bean is known for playing Greg in Power and has a role in the upcoming IT: Chapter Two. Mears appeared in Friday the 13th, and also played a Kree in Agents of SHIELD. Teen Wolf's Crystal Reed will play series regular Abby Arcane, the woman who investigates the swamp-born virus plaguing the small Louisiana Town.
Will Patton and Virginia Madsen will play series villains Avery and Maria Sunderland. Deadline describes Avery as a influential businessmen and "the de facto patriarch of his Louisiana hometown, always giving back to the community. His benevolent veneer, however, masks a ruthless determination to harness the power of the swamp for profit."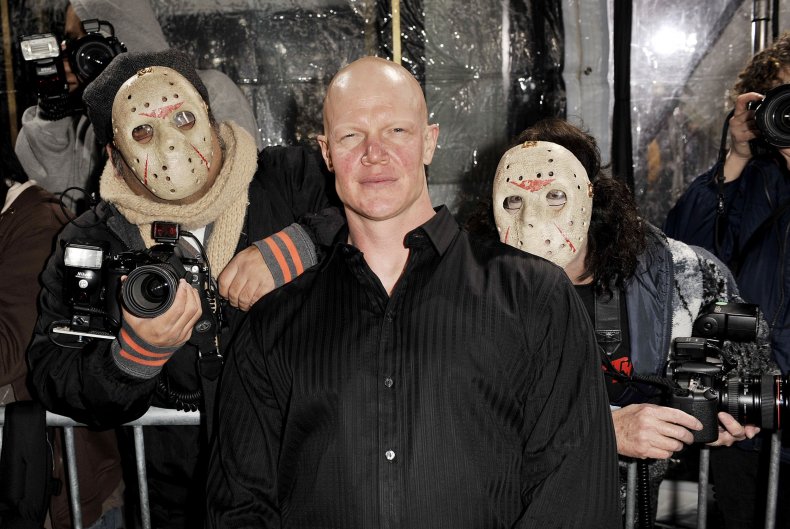 Maria is poised, though shaken when "the return of Abby Arcane reawakens a deep grief over the loss of Maria's daughter, Shawna, drawing her into the dark supernatural mysteries emerging from the swamp."
The series is expected to be Rated R. Gary Dauberman (IT) will executive produce with Annabelle collaborator James Wan (Aquaman). The pilot, directed by Len Wiseman (The Gifted), is expected in 2019. Swamp Thing was originally created by Len Wein and Bernie Wrightson, though the series will take inspiration from Alan Moore's 80's run with the character.