'Swamp Thing' Season 1 Shortened: Is DC Universe Okay?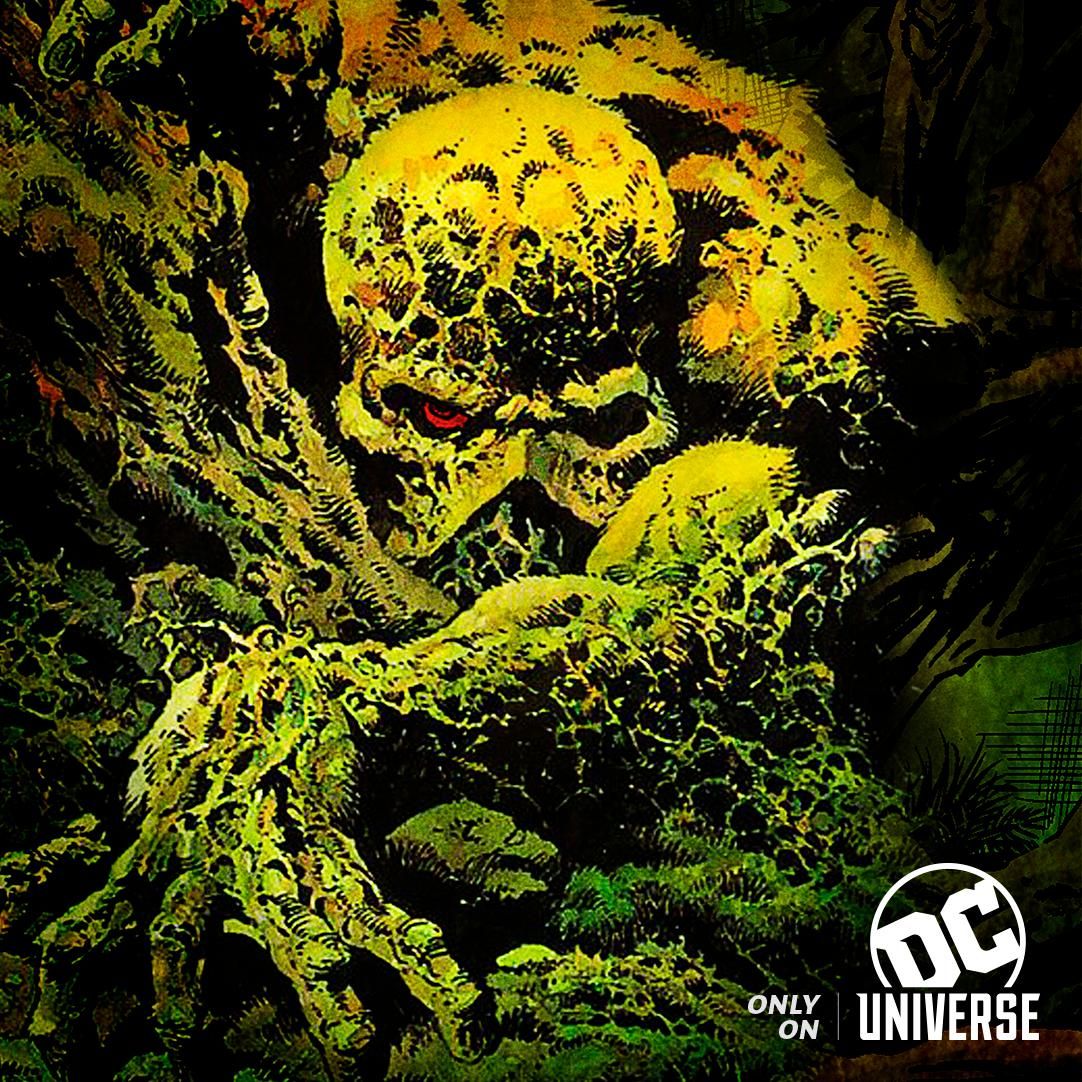 DC Universe's upcoming live-action supernatural TV show, Swamp Thing, has reportedly ended production earlier than expected.
According to a local newspaper, Wilmington Star News, production on Swamp Thing abruptly concluded Tuesday night, when the crew was informed that Warner Bros. had decided to cut Swamp Thing's episode count down from the previously ordered 13 episodes to just 10. The report was later confirmed by Screenrant. Swamp Thing had been filming in Wilmington, NC since November 2018 and expected to wrap in late May.
After episode 10's production concludes, Swamp Thing's writers and producers will begin working on a new ending for the show. Swamp Thing is still expected to film multiple days of reshoots and the new ending.
In a since-deleted Instagram post, Actress Virginia Madsen, who portrays Maria Sutherland on the show, expressed her dismay about the situation: "I'm beyond sad. What a terrible decision. We have been cut to the core by those who have never set foot into the Swamp. And despite the rule I am going to use the hashtag. #swampthing."
Madsen removed the note minutes after posting it.
The Wilmington Star News posits that Swamp Thing's abrupt shutdown is due to Warner Bros. potentially scrapping the DC Universe service. The downtime will allow the company space to examine the service's value. A source close to Warner Bros. told Comic Book Reader that the show's episode count was reduced due to "creative decisions."
We don't know yet what this means for future seasons of Swamp Thing. The company initially announced it would be an ongoing series with multiple seasons.
This isn't the first unscheduled, last-minute change DC has made to its live-action line-up. Titans' first season was originally intended to be 12 episodes long, but after shooting concluded, the Season 1 finale was altered to become the Season 2 premiere. We'll likely discover Swamp Thing's fate after the first season finishes airing in July. However, with a shortened season, things look grim for the bog-based hero. Swamp Thing's episode reduction could possibly spell trouble for upcoming DC Universe shows, like Stargirl and Titans Season 2.
Despite shooting complications, Swamp Thing is still expected to begin airing via the DC Universe App on May 31.
What superhero do you want to see get a show on DC Universe? Let us know in the comments below.
'Swamp Thing' Season 1 Shortened: Is DC Universe Okay? | Culture