Swastika Graffiti Found Inside Department of Homeland Security Building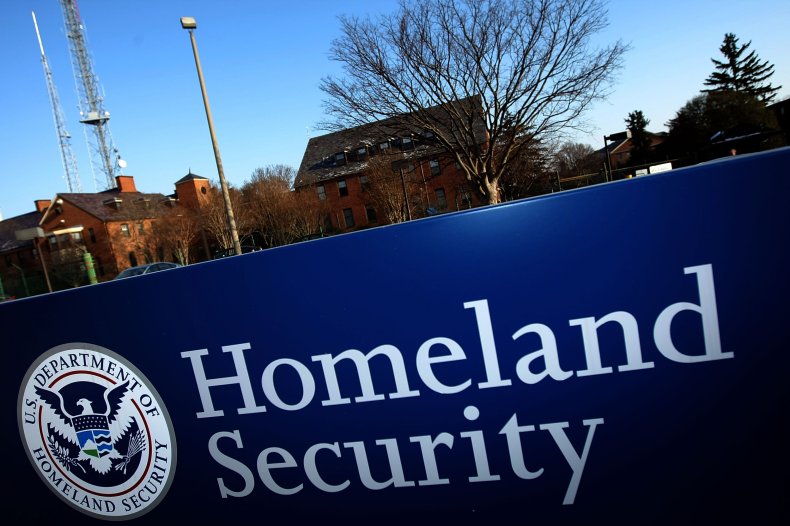 A hand-drawn swastika was discovered scrawled on the third floor of a Department of Homeland Security building in Washington, D.C., acting DHS Assistant Secretary for Public Affairs Andrew Meehan confirmed in a statement Friday.
"This display of hate and cowardice does not represent the dedicated hardworking men and women of the Department of Homeland Security," Meehan said. "It has no place in an organization that works tirelessly to protect the American people and combat hate in all its forms. The situation was immediately referred to the Office of the Inspector General and is currently being [investigated] to ensure that swift and corrective action is taken."
The news was first reported by CNN, which obtained an internal e-mail from Brian Murphy, a deputy undersecretary in the Office of Intelligence and Analysis, that was reportedly sent to some staffers in the building.
"Unfortunately, today a hand drawn swastika was located on the third floor," Murphy wrote. "First, I want to repeat what (Under Secretary for Intelligence and Analysis David Glawe), the Secretary, and many others in the Department have said in the past: there is no room in the workplace for such symbols of hate. And there is no room in the workplace for those who ascribe (sic) to such a thing. I have communicated with USIA Glawe, who is currently in Israel, and he is disgusted by what has happened."
According to the CNN report, Murphy outlined several steps he was taking to address the incident, which included the swastika's removal and inquiries to staffers who may have been eyewitnesses.
The graffiti appeared just weeks after an African American staffer's office in the Department of Education was vandalized. African art figurines were reportedly discovered with severed heads and detached limbs. A school desegregation poster was apparently defaced as well.
One employee sent a mass response to Murphy's e-mail, seemingly an accidental reply-all, calling the development "insanity."
"As if leadership really cares," the employee wrote, according to CNN. "I guess I should not be surprised."
Murphy apparently took the criticism in stride, in turn replying to the entire group of recipients: "I do care."
The number of reported hate crimes has surged since 2011, according to data compiled by the Bureau of Justice Statistics. Eight years ago, 77,000 hate crime incidents were estimated to have been reported to police. By 2017, that number had surged to more than 107,000.
According to the AMCHA Initiative, which tracks anti-Semitic activity across the United States, around 100 swastikas and other extremist anti-Jewish expressions were discovered on college campuses in 2018. In 2017, the number documented by the group was over 150.