Virginia Jewish Center Vandalized with Swastikas for Second Time Since Trump Took Office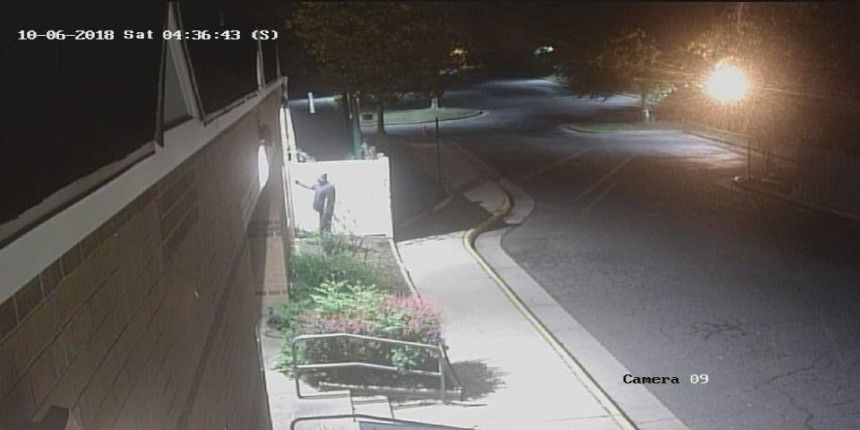 A heavy-set man was captured on surveillance camera tagging numerous swastikas on the facade of a Jewish community center in Fairfax, Virginia.
"Detectives are investigating bias-related graffiti found today at a religious institution in Annandale," read a statement from the Fairfax County Police Department.
The incident -- the second in less than a year -- occurred at around 4:30 a.m. on Saturday. Still frame photos captured from the surveillance footage reveal a lone, bulky man clad in in all black and wearing a hoodie "spray-painting the building" of the Jewish Community Center of Northern Virginia, police confirmed.
While it remains unclear if the man was operating on his own or with someone else, Fairfax County Police investigators the stated that they are determined to track down the perpetrator.
"Detectives are reviewing evidence collected at the scene and are working diligently in hopes of identifying the suspect and placing charges," read the statement by police.
Less than four hours later, staffers from the community center discovered the vandalism and reported it to authorities, police said.
The community center's leaders were deeply dismayed by the symbolic attack. "The J", as it's known locally, was also targeted by anti-semitic vandalism which included swastikas and hate-speak on the first day of Passover back in April of 2017, a community center representative confirmed to Newsweek.
In that incident, the perpetrator had targeted a nearby church before police caught up to him that same evening of the graffiti attack.
"This morning, the Jewish Community Center of Northern Virginia was again the target of anti-Semitic graffiti. Swastikas were spray painted on the front of the building," President David Yaffe and Executive Director Jeff Dannick wrote in a statement. "Fairfax County police were called immediately, and are investigating. We are working to have the graffiti removed today."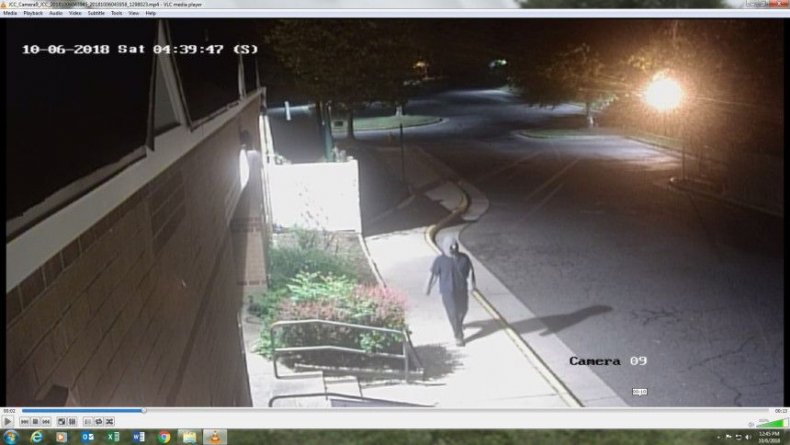 The J is a nonprofit organization "dedicated to building a strong and vibrant Jewish community through meaningful opportunities to engage in Jewish life" and welcomes members from all backgrounds.
Sen. Tim Kaine (D-Virginia) and Vice President nominee during the 2016 presidential race, demanded "fierce condemnation" for the graffiti incident.
"An insidious rise in hateful actions and anti-Semitism is happening in Virginia and across the country. We must meet it with fierce condemnation and an over-abundance of love and unity. We cannot allow hate to fester," he tweeted over a photo of the brick building sullied with the white swastikas.