Swastika-Like Logo Printed on School T-Shirts Spark Apology
A school division in Virginia issued an official apology on Wednesday after recently printing T-shirts with a logo that appeared to resemble a swastika to some people who saw it, adding that it was "created without any ill-intent."
"We are deeply sorry for this mistake and for the emotions that the logo has evoked by its semblance to a swastika," Hanover County Public Schools (HCPS) Superintendent Michael Gill wrote in an apology posted on HCPS' website. "We condemn anything associated with the Nazi regime in the strongest manner possible."
Rachel Anne Levy, a public school advocate and a candidate running for the Virginia House of Delegates in Hanover, posted on Twitter a picture of the shirts, which were initially meant to be distributed among staff members at the Unified Professional Learning Conference and were promoted across now-deleted Facebook posts.
Gill wrote in the apology that the logo was created by a teacher and was meant to "represent four hands and arms grasping together" to represent unity.
"We understand that this has deeply upset members of our staff and community who see the logo as resembling a swastika," Gill added.
The superintendent confirmed in the apology that the school division stopped distributing the shirts that include the logo and was working to remove it from all conference materials.
"We truly regret this error and are sorry that it has distracted from the great work that is being accomplished through this conference and throughout the school division, which will help us to continue to uphold our longstanding Tradition of Excellence by supporting all students and their unique needs," Gill wrote in the public apology.
"As always, we continue to value the feedback we receive from our community. Again, we sincerely apologize for this mistake and appreciate your understanding and continued support."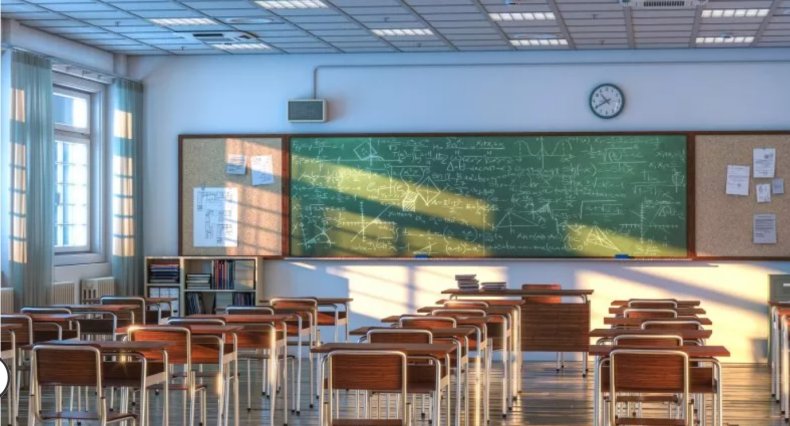 However, Levy criticized Gill for not doing enough to stop the shirts from being displayed with the swastika-like logo.
"I am outraged but not surprised that Hanover Schools Superintendent Mike Gill would blame a teacher for his approval of the logo. Where does the buck stop? Apparently, never with him or his office. Unacceptable," she wrote on Twitter Wednesday morning.
In a reaction to the situation, the Jewish Community Federation of Richmond wrote on Facebook that they "appreciate this swift response from Superintendent Michael Gill."
It added that it looks forward to "continuing to work with the Hanover County Public School system as we all strive for an inclusive education space & community."
Newsweek reached out to Hanover County Public Schools for additional information and comment.