Swastika on Nazi-Era Church Bell Mysteriously Removed in 'Spring Cleaning' Secret Protest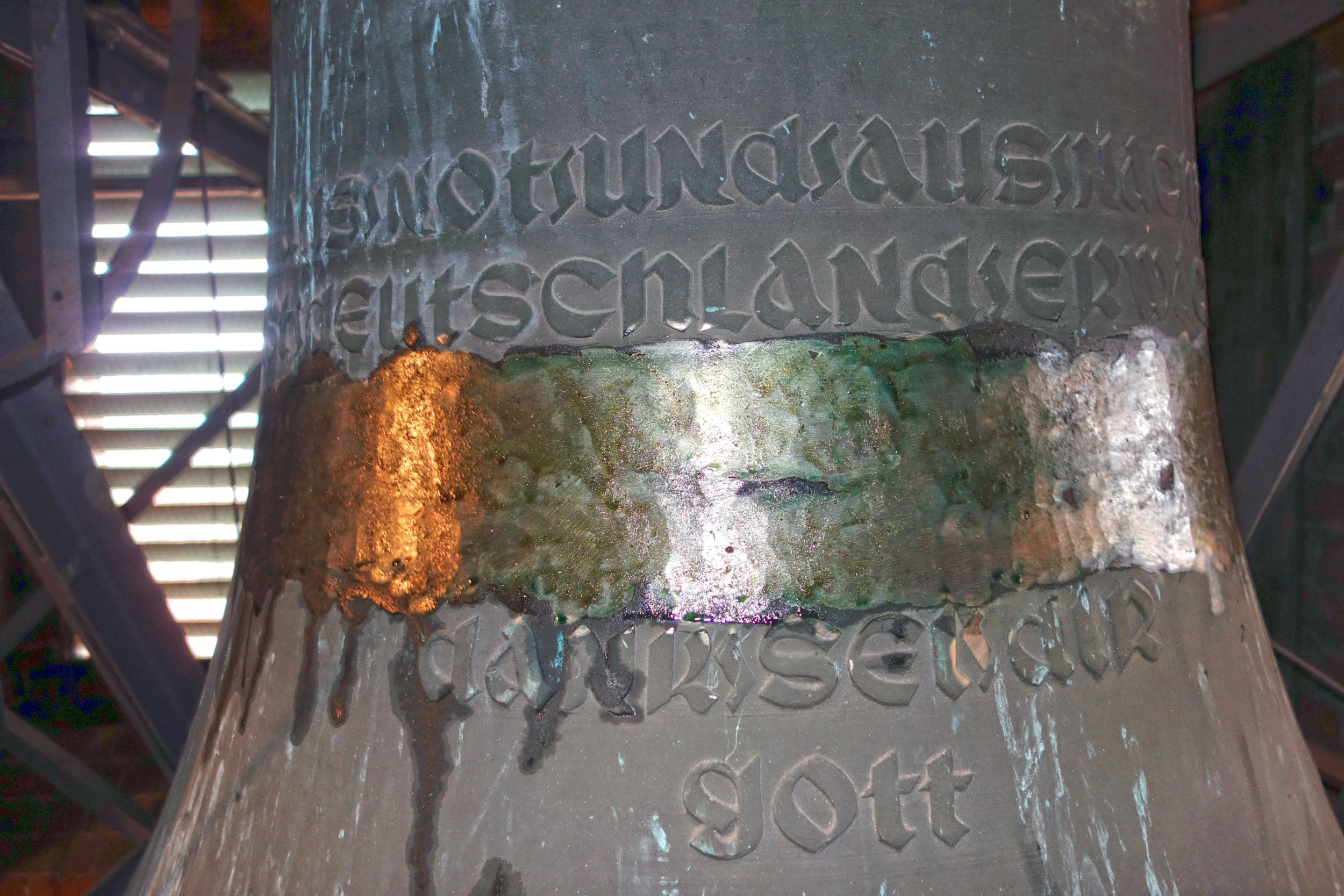 Mystery protesters dissatisfied with inaction over the removal of a World War II-era church bell in the small German town of Schweringen took matters into their own hands and scraped off offending Nazi symbols and writings.
A statement from the Regional Church of Hanover confirmed on Tuesday (April 3) that the swastika featured on the bell and a sentence reading "This cross provides success and conquers discord," had been removed. Pastor Jann-Axel Hellwege made the discovery on March 29, Maundy Thursday, and alerted his superior.
There was no sign of break-in, but an anonymous note taking responsibility for the gesture was left on the church door, saying it was time for "spring cleaning" which, in German tradition, is closely associated with Easter festivities.
"We did spring cleaning. Not only the village was cleaned, but also the bell. Of pigeon droppings, of the filth of the Nazis, who after 80 years still threatened to divide the village population, and hopefully also of the filth that might almost have been thrown over Schweringen," the letter read, quoted in Euronews, justifying the action in light of preserving the village's community from division.
"Schweringen is a village with clear, decent, intellectual, cosmopolitan citizens, and they won't just stand by and watch the villagers run towards division. In this hope, and as Christians for freedom, we have freed this bell from the signs of a time of guilt and abuse," it added.
The controversy originated in September, when the parish became one of a handful of congregations in Germany to debate the question of what to do with the tower bells inscribed with Nazi-era symbols. Displays of Nazi symbolism, including the Hitler salute, are illegal in Germany and can only be used for education purposes such as teaching or in research environments.
Hellwege's parish decided to temporarily put the bell out of order while the parish council in Balge, to which the Schweringen community belongs, decided on the appropriate action. The decision to ring the bell again came in March, but Hellwege opposed it and filed a complaint alleging procedural errors in the decision-making process that was still under consideration by the time protesters took action.
Other towns took a different approach to resolve the issue. Councillors in Herxheim am Berg, a village of about 1,000 people, voted 10-3 in February in favor of keeping a similarly controversial bell emblazoned with a swastika and inscribed with the words "Everything for the Fatherland—Adolf Hitler."
Herxheim am Berg Mayor Georg Welker said at the time he preferred the bell to hang in the church rather than "in some museum where someone could stand in front of the bell at any time and take a selfie," according to Deutsche Welle.