Swastika and Racial Slurs Written on Tennessee Church, Pastor Prays Culprits Do Not Get 'Tied Up in That Kind of Ideology'
A "broken-hearted" Tennessee pastor spoke out after his church was vandalized with racist and sexually explicit graffiti.
Pastor James Mitchell told Fox News he had found spray-painted swastikas and racial slurs on the walls of his small Pentecostal church in Hohenwald, Lewis County earlier this week.
Images show a door was also painted with the words "There is no god," and "U <3" above a crude image of male genitalia.
Mitchell told Fox News: "I kind of never thought that I would be the pastor of a church that somebody took out their frustrations and aggravations through vandalism and writings, the type of things that they did."
He added he was "a little broken-hearted that someone would do something like that to a church, especially ours."
Mitchell said he thought "bored" teenagers might be to blame for the damage. But he didn't yet know for sure, because a security camera at the church was spray-painted.
He told local station WKRN the culprit or culprits probably targeted a specific area of the property because of the location of its cameras. He said: "I was pretty sure they did it there because there is only one camera that really catches that area, and it's the lowest one, so they were able to spray-paint the lens black before they got in view of it"
The local sheriff's department is investigating the incident. Readers with information about the vandalism can reach the Lewis County Sheriff's Office at 931-796-5096.
Mitchell told Fox News he did not intend to press charges over the graffiti. He said: "I'm just praying and hoping that whoever did it, that they don't allow that type of hate and mindset to allow their future to be dictated by it... If it is a young person, their future could be so much better if they don't get tied up in that kind of ideology."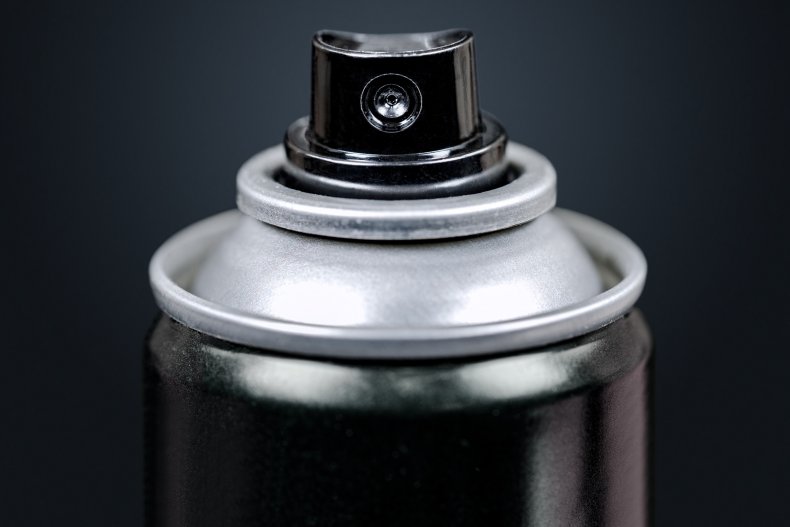 About a hundred miles away in Franklin County, Tennessee, investigators have been hunting for a different kind of vandal. Dubbed the "cookie crook," the sheriff's office believe someone broke into a church and spilled several snacks onto the floor, apparently eating some, local station WAFF reported.
Jerry Seymour, one of the first investigators to attend the scene after the incident last week, said: "They unlatched [the window], lifted it up and came in...There was glass all over the sink. They had plenty of things in here like TV's, organs but nothing is missing. Just some little food."
Seymour said the person or people responsible may be vulnerable and in need of help. He asked anyone with information on who broke into the building to call the sheriff's office. "Next time just let us know. We'll bring you food if we have to. That's not a problem for us. We'll take care of them," he added.