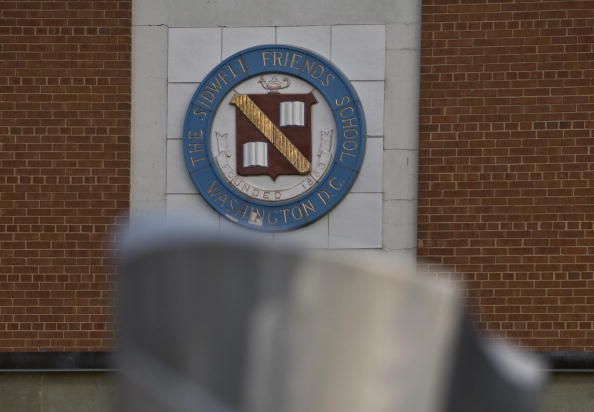 An elite private high school in Washington D.C. launched an investigation after swastikas were projected during a school assembly.
The incident occurred Wednesday at the Sidwell Friends Upper School during an assembly for a nonprofit organization that was founded by a student who formerly attended the school, according to a letter sent to the parents obtained by USA Today.
At the end of the assembly, an online learning game with questions and answers were projected onscreen that read usernames "racist toward Asians and Native Americans," according to the letter obtained by the publication. The usernames also had swastikas next to them and the projector was immediately turned off, USA Today reported.
In the letter obtained by the publication, Bryan Garman, the head of the school, stated Sidwell is investigating and believe students were responsible for the act. He wrote that "racism and anti-Semitism will not be tolerated in this community."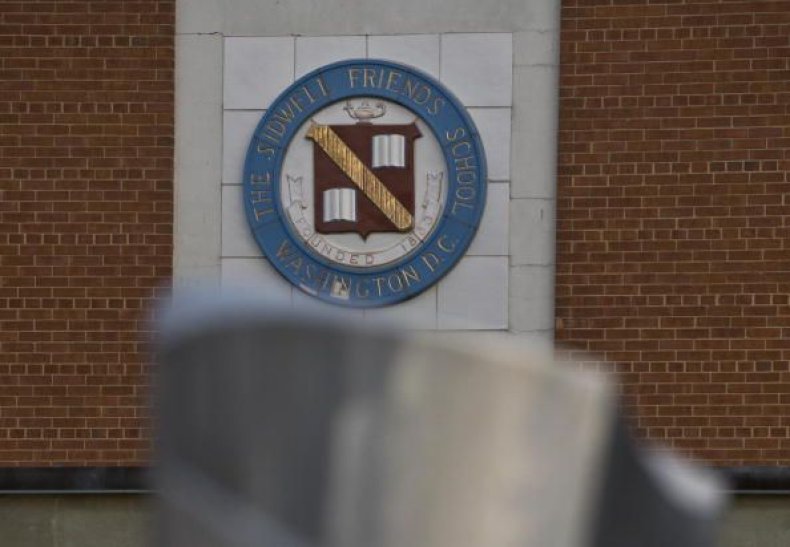 "We are deeply disheartened and disturbed by this incident, which is an extremely serious breach of our School's honor code and harassment," Garman wrote, according to the letter obtained by USA Today.
Newsweek reached out to the school for comment on the investigation but did not hear back in time for publication.
The Quaker school opened its doors in 1883 and currently has more than 1,150 students enrolled, according to the school's website. The school was also attended by several presidential children and could claim Malia and Sasha Obama as students.
In November, the FBI released the 2017 hate crime statistics and found that hate crimes rose for the third year in a row. The data showed there were 7,175 hate crimes involving 8,437 offenses last year, according to the report. The report also found that religion-motivated attacks made up 20.6 percent of the recorded incidents and more than 58 percent of religiously motivated attacks involved Jewish individuals.
Earlier this week, authorities in Newport Beach, California, announced they were investigating an anti-Semitic image of a group of teenagers surrounded by red plastic cups in the shape of a swastika. In the photo, the teenagers can be seen giving the Nazi salute around the cups that were made to appear to look like a swastika. The Newport-Mesa Unified School District said in a statement that the district condemns "all acts of anti-Semitism and hate in all their forms." The district also stated the students involved in the photo would be held accountable for their actions.