'SWAT' Season 3, Episode 11 Release Date: When Does the CBS Show Return for 2020?
S.W.A.T. Season 3 is nearly back from its midseason hiatus with Episode 11, which will air on CBS this January. The series will return with "Bad Cop," which will see a new cast member join the show for an arc that will see some of the team tempted to move to a private security firm.
CBS will air S.W.A.T. Season 3, Episode 11 on Wednesday, January 15 at 10 p.m. ET / 9 p.m. CT, with the show continuing in its new time slot from fall. The midseason premiere is "Bad Cop," the synopsis of which reads, "Street (Alex Russell) is caught between his duty to S.W.A.T. and his commitment to his foster brother, Nate (Cory Hardrict), when Nate is ensnared in a criminal enterprise that could ruin them both.
"Also, the S.W.A.T. team goes after a ruthless crew that uses deadly force while stealing from card casinos, and Buck (Louis Ferreira) approaches Deacon (Jay Harrington) to partner on a private security opportunity."
This high-end security firm will be run by a new character called Owen, played by Longmire actor Bailey Chase. Deadline describes Owen as, "an ex-Army Ranger who is in the process of launching a high-end private security firm. He is well-connected and fully-invested and hoping Deacon (Jay Harrington), who is an active S.W.A.T. Sergeant and decorated Police Star recipient, will agree to be part of the team."
The episode titles suggest that S.W.A.T. Season 3, Episode 11 will be part of a two-parter, with "Bad Cop" followed by Episode 12, "Good Cop." The second episode will continue to explore Nate's problems, with the official synopsis reading, "Hondo and the SWAT team rally to support Street when he puts his life on the line to help his foster brother Nate (Cory Hardrict) break away from a drug ring."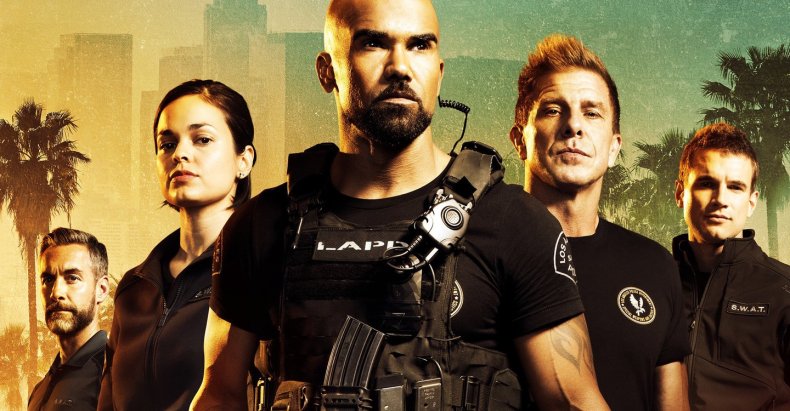 According to IMDB, Episode 11 will also see a main cast member return as Kenny Johnson returns as Dominique Luca, four episodes after he was last seen on the show. In the world of the CBS show, his character has been recovering from back surgery. After some time off the show, Johnson has started sharing footage of himself back on set in recent weeks, including footage of him in a rehearsal with star Shemar Moore.
S.W.A.T. Season 3, Episode 11 returns to CBS on Wednesday, January 15 at 10.p.m.