'SWAT' Season 4, Episode 5 Release Date: Why It Is Not Airing on December 2
SWAT Season 4 may have only just got going, but already the show is taking a break. The CBS procedural will not air a new episode on December 2, meaning that fans will have to wait until later in December to watch Episode 5, titled "Fracture."
Why SWAT is not airing on December 2
Nothing to worry about, SWAT fans – the show is just taking a week's break, as is standard practice for network TV shows.
A TV season (which usually runs from September to May) is about 32 weeks long, while most of the big network dramas have 20 to 24 episodes. This means that the show has to sometimes take weeks off to spread episodes across the whole season – even if, as happened this year, the show started to air later in the year. Most notably, most series take a month or so off over the winter, which SWAT Season 4 will do from December 16 until January 2021.
As such, this is just a scheduling break for the show after November, which is a major month for the networks as it is when the audiences panels who decide TV ratings have to give details of all the shows they are watching. SWAT is far from the only CBS show taking a week off in December – NCIS Season 18, for example, also did not air a new episode in the first week of December.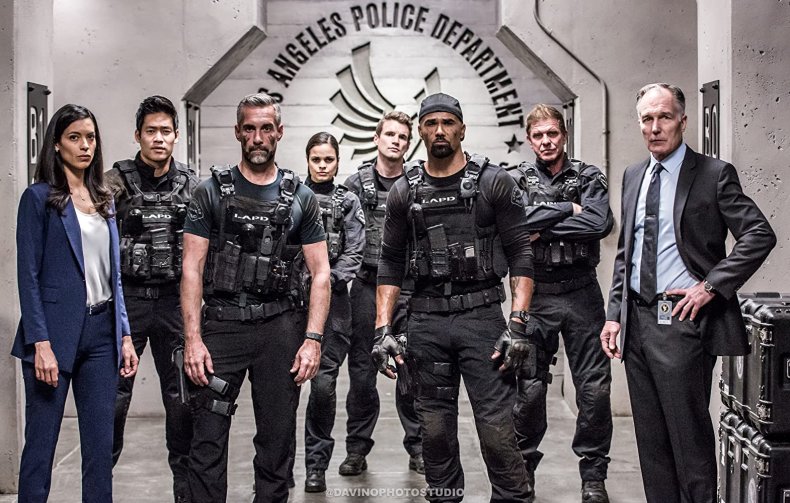 When will SWAT Season 4, Episode 5 air?
SWAT Season 4, Episode 5 will come to CBS on Tuesday, December 9, when the show will air in its usual time slot of 10 p.m. ET / 9 p.m. CT. As ever, the episode will be available on the CBS website and app as well as CBS All Access shortly after airing.
Though CBS has not released a synopsis for "Fracture," they have released a promo that reveals the show is continuing its commitment to framing the show in context of protests around police brutality.
In this trailer, we learn that Hondo (played by Shemar Moore) has been tasked with improving relations between police and the black community – though he has concerns about their approach. "Pandering ain't the answer," we see him tell his superior. The episode will also see SWAT face off against "a more radical offshoot of the KKK."
This comes after the show's makers revealed their plan to respond to the Black Lives Matter movement on the show. Moore told Entertainment Weekly, for example, "It's fun to be on an exciting, kick-ass cop show. I'm the lead actor and I'm proud to have achieved that. But I'm also a producer on the show. It's very important to me that we come up with quality content that has integrity without getting too heavy-handed or preachy. I felt that there was an opportunity and a large responsibility to stay, as they say, woke."
SWAT returns on December 2 on CBS.