'S.W.A.T.' Season 4 Release Date: CBS Announces Next Season Will Be Delayed
CBS is due to air the finale of S.W.A.T.'s current season on Wednesday, May 20, after production was cut short due to the coronavirus pandemic. This production shutdown looks likely to also affect the release date of Season 4 of the show.
In mid-May, CBS announced that S.W.A.T. Season 4 would be held until midseason, which means that fans will not see new episodes of the series until January 2021 at the earliest.
S.W.A.T. is not the only show that CBS has delayed until midseason. The network is also holding the release date of Clarice, its Silence of the Lambs sequel series starring Pretty Little Liars' Rebecca Breeds as Clarice Starling, previously played by Jodie Foster and Julianne Moore.
Though fans will have a seven- or eight-month wait before they get more of the Shemar Moore-starring show, series creator Shawn Ryan has teased what fans can expect from its early Season 4 episodes.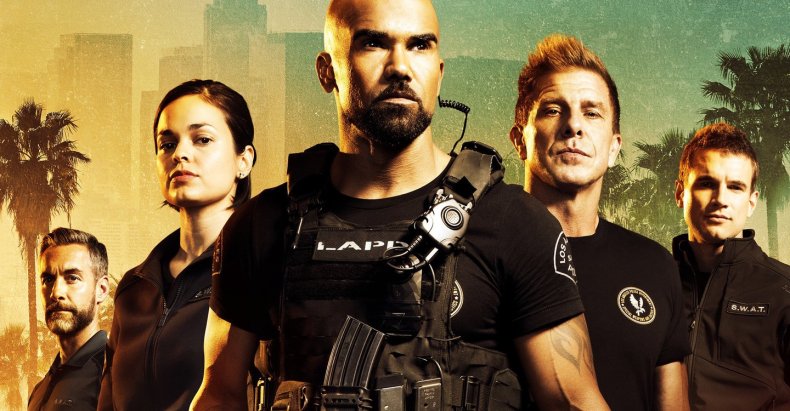 With S.W.A.T. unable to film its intended Season 3 finale due to the coronavirus pandemic, showrunner Shawn Ryan said that the missing episode "will probably become either our season premiere or an early episode in Season 4" in an interview with TVLine.
The finale was originally due to air on the 28th anniversary of the Los Angeles riots and feature a flashback of "teenage Hondo and his father during the L.A. riots."
Ryan also revealed that the episode "picks up an A-story beat that was sort of a cliffhanger in the previous episode," which means that the final episode of Season 3 will set up this Season 4 episode.
While S.W.A.T. Season 4 has a delayed release date, other CBS shows have been revealed to be returning in their usual fall slots. Among the series that the network thinks it can have ready to air by late September/early October are NCIS, FBI and Young Sheldon. However, in order to air in September, these shows will probably need to start filming in July, so it remains to be seen when CBS will be able to start its fall schedule.
The Amazing Race, meanwhile, will take S.W.A.T.'s place in the fall schedule, airing Wednesdays at 9 p.m. ET/8 p.m. CT.
S.W.A.T. Season 4 is coming soon to CBS.