'SWAT' Season 4 Release Date: When Will Show Air After Filming Restarts
S.W.A.T. is having to navigate both the coronavirus and protests against so-called "copaganda" this season as the CBS show started filming this week. Season 4 of the show was originally set to air around January 2021, but now it seems that the show will air much earlier than that.
The filming of S.W.A.T. Season 4 was announced by executive producer Aaron Rahsaan Thomas on his Twitter. On August 4, he wrote: "We start day 1 production on season 4 of #SWAT today. An experience sure to be full of triumphs and lessons minute by minute. To the best cast and crew on TV, be safe, be responsible and #rollSWAT."
Before filming officially began on the police procedural, CBS brought forward the show's release date. Originally, the show was going to air in winter 2021 after fall's season of Survivor finishes. However, with production on Survivor on hold until 2021, the CBS schedule has been moved around.
S.W.A.T. Season 4 will now air in the fall on Wednesdays at 10 p.m., after fellow crime series SEAL Team.
Exactly when CBS's fall schedule will begin has not been revealed yet, but there are some hints as to when S.W.A.T. and the rest of The Eye Network's shows will return. In its last season, the show began filming at the start of July 2019, with the first episode airing at the beginning of October.
As such, this seems to suggest that, as the show has started filming this year in August, we will get the first episodes in November. However, as the series has to deal with filming under social distancing guidelines, this could delay things–after all, productions are in an unprecedented position where they will have to film in a way they never have before.
The socially distanced filming of S.W.A.T. is not the only change we may see in Season 4, as the show's creative team have released statements in the wake of recent Black Lives Matter protests and calls to end shows featuring positive portrayals of the police.
In a statement released on Twitter, the show's writer's room wrote: "When S.W.A.T. began three years ago on CBS, as writers we examined the intersection of black communities and law enforcement through the eyes of Daniel 'Honda' Harrelson [played by Shemar Moore], an African-American cop who has one for firmly planted in each world.
"Since then, we have continued to tell stories that have explored themes of race and policing in minority communities."
They later added: "We are watching recent events in horror and sadness along with everyone else and will continue to mine the truth about these issues in the writing of our upcoming season as we all work towards a fairer, better system."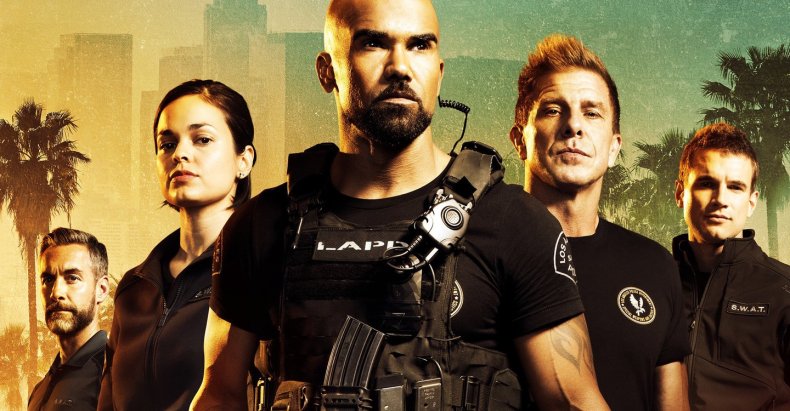 Production on the last season of S.W.A.T. shut down in March 2020, one episode short of the planned 22. Originally, that episode was going to be partly set during the 1992 L.A. riots.
In an interview with TVLine, showrunner Shawn Ryan said that this episode will be part of Season 4 and may be its premiere. He said: "We will get around to filming that episode, because that's a special one, to look back at the riots through the perspective of a teenage Hondo."