'SWAT' Season 4 Release Date: When It Starts and How to Watch Online
Season 4 of SWAT is about to start on CBS, seven months after the show was forced to cut its last season short due to the coronavirus. The release date for the new season is set for November 2020, and the new season is set to begin with an episode about the fallout from the 1992 Los Angeles riots.
When will SWAT Season 4 start?
SWAT Season 4 will begin with a two-parter, which will air on CBS on Wednesday, November 11 at 9 p.m. ET / 8 p.m. CT and 10 p.m. ET / 9 p.m. CT respectively. After the premiere, episodes will air weekly on Wednesdays at 10 p.m. ET / 9 p.m. CT.
The official CBS synopsis for SWAT Season 4, Episode 1 reads: "Hondo (Shemar Moore), his father Daniel Sr. (Obba Babatundé), and Hondo's teen charge Darryl (Deshae Frost) confront the history of racial tension in Los Angeles since the Rodney King verdict in 1992. Plus, S.W.A.T. acts as a domestic surveillance unit for the CIA to confirm whether an international crime lord has resurfaced in Los Angeles after being off-grid for years."
This episode was initially meant to bring Season 3 to an end on the 28th anniversary of the riots that broke out in response to the verdict in the Rodney King case after he was beaten by police.
When the show had to shut down early due to coronavirus in the spring, showrunner Shawn Ryan told TVLine that the intended finale, "will probably become either our season premiere or an early episode in Season 4...But we will get around to filming that episode, because that's a special one, to look back at the riots through the perspective of a teenage Hondo."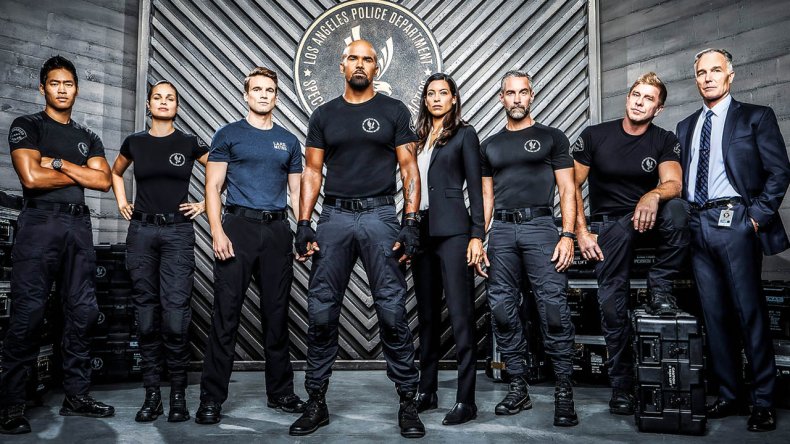 Though this episode was intended to air before the resurgence of the Black Lives Matter movement, it has gained extra poignancy by airing later. And, according to actor Shemar Moore, this will not be the last time in SWAT Season 4 that the show will deal with racial justice.
He told Entertainment Tonight: "This fourth season, you're in for something special and poignant because as a Black man wearing an LAPD cop uniform when things went down with COVID but especially when things went down with George Floyd, Ahmaud Arbery, Breonna Taylor and so many others."
He later added, "I called [co-creator] Shawn Ryan and Jeff Frost from Sony [TV], we had a sit-down here in my home and I said, 'Look, I know we're an entertainment show, but I don't want to call it a gift, I want to call it an opportunity and responsibility to be woke. Let's not just go out there and chase bad guys, let's go out there with something to say.'"
How to watch SWAT Season 4 online
After airing on Wednesday nights, episodes of SWAT Season 4 will be available to watch online for free on CBS' website and app for a limited time. After that, it is expected to be made available on CBS All Access.
CBS All Access comes with a seven-day free trial (allowing fans to catch up with SWAT Season 4 for free), after which time it costs $5.99 a month.
However, the three previous seasons have also come to Hulu a few months after the season airs, so Season 4 may follow suit in summer 2021.
Hulu has a one-month free trial, after which it costs $5.99 a month (or $59.99 a year) with ads or $9.99 a month (or $99.99 a year) without commercials.
SWAT Season 4 starts Wednesday, November 11 at 9 p.m. ET / 8 p.m. CT on CBS.