'SWAT' Season 5 Release Date, Cast, Trailer, Plot—All You Need to Know
SWAT fans have been waiting more than 5 months for Season 5—and their wait is almost over. The first two episodes of the CBS action drama will show Hondo (played by Shemar Moore) in Mexico as he tries to regroup after the events of Season 4. Newsweek has everything you need to know about SWAT Season 5, including release date, cast, trailer, plot and more.
When Does 'SWAT' Season 5 Start?
SWAT Season 5 premieres tonight at 8 p.m. ET on CBS.
Subsequent episodes will air every Friday on the CBS network. Each episode of Season 5 will also be available to stream via the CBS app if you are a CBS customer.
Alternatively, you can stream episodes of SWAT via Peacock, the network's streaming platform. You can sign up to Peacock now for $4.99.
SWAT is also available to watch via Hulu from $5.99 per month.
Who Stars in 'SWAT' Season 5?
Most of the main cast has returned for Season 5. This means Shemar Moore is back as Sergeant Daniel Harrelson, better known as Hondo.
Alex Russell also returns as James Street, alongside Lina Esco as Chris Alonso.
Jay Harrington is back as Deacon Kay, joining Kenny Johnson as Dominique Luca and David Lim as Victor Tan.
Fans will also see the return of Patrick St. Esprit as Commander Robert Hicks and a new face—David DeSantos as Rodrigo Sanchez.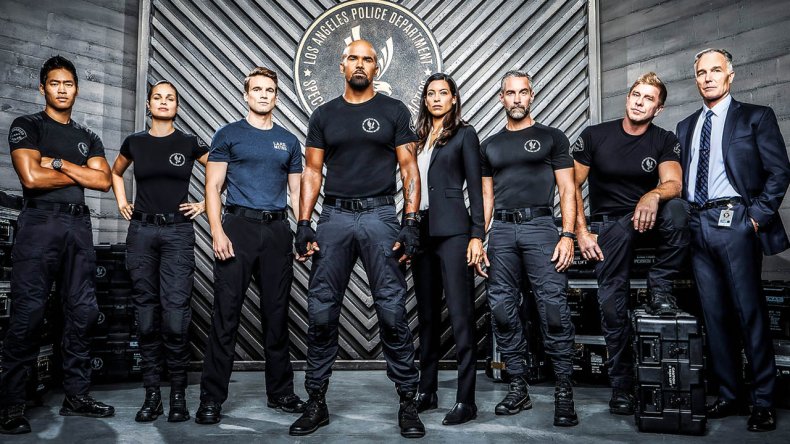 What Will Happen in 'SWAT' Season 5?
Season 5 deals with the aftermath of events in Season 4, when Hondo challenged systemic racism within the police department, leading him to question his position in the force.
He went public about racism in the police and was demoted as a result. He was replaced by Luca (Kenny Johnson), who is struggling with the idea that he may be betraying Hondo.
The first two episodes of SWAT Season 5 are set in Mexico, where Hondo (Shemar Moore) is staying. There he assesses his life and his professional future, only to find himself drawn into a local family's fight for justice.
Speaking to TV Line, executive producer Shawn Ryan said: "As Hondo tries to decide what to do next with his career, he finds himself regrouping at a friend's vacation home in rural Mexico, in a two-part season premiere inspired by some of the classic Clint Eastwood 'Man With No Name' Westerns."
He added: "Against a spectacular mountain backdrop, unlike anything you see on scripted television, these first two hours of SWAT Season 5 will allow us to explore Hondo's character and choices in a unique and exciting way for us."
Is There a Trailer for 'SWAT' Season 5?
CBS has released a short teaser trailer for Season 5—and you can watch it above.
The trailer shows Hondo in Mexico and the SWAT team back in Los Angeles taking down an unnamed enemy.
It also includes lots of explosions and gunfire, suggesting things are going to get pretty serious in the new episodes. The trailer concludes with the message: "SWAT returns on Fridays. Are you ready?"
SWAT airs Fridays at 8 p.m. on CBS.