Domino's Pizza App Used to Report Hostage Situation in San Diego
Domino's Pizza's mobile app was used to send a message about a hostage situation this week, leading police to swarm a house in San Diego.
At about midnight on September 10, a Domino's employee called 911, explaining they had received a message via the chain's app that someone was being held hostage at a home on 24th and Market Streets in the historic Sherman Heights neighborhood.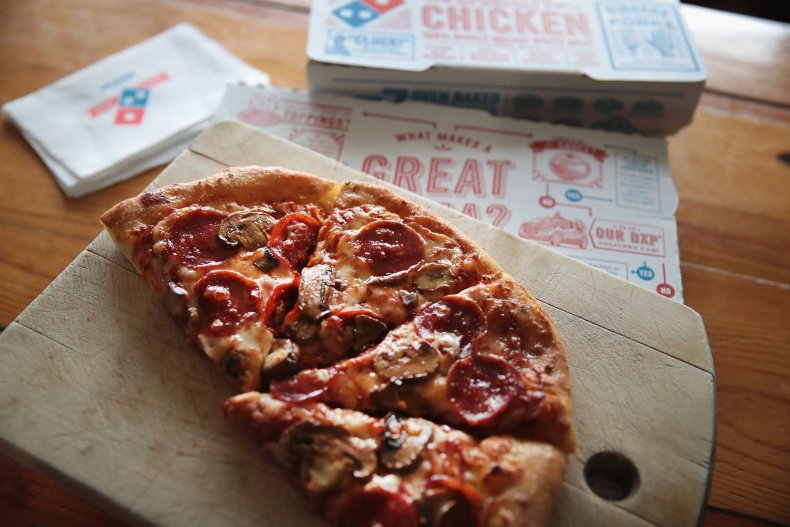 With guns drawn, police in tactical gear surrounded the house and began searching for the victim, KNSD Channel 7 reports. But while several residents were removed from the two-story home, officers determined none knew of a hostage situation.
Ultimately, authorities determined the incident was a likely a hoax—a case of "swatting," a prank in which SWAT teams, police or first responders are sent to a home when there is no actual emergency—often by a report of a bomb threat, murder or hostage situation.
In the U.S., swatting can be prosecuted through federal criminal statutes, including obstruction of justice, thanks to a bipartisan bill passed in Congress in 2015. In California, those making false reports additionally bear the "full cost" of the response, which can reach $10,000.
In December 2017, Wichita police shot and killed a man after receiving a call that a suspect had shot and killed his father and was holding his mother and brother hostage. Upon investigation, authorities discovered the call was a hoax played by gamers looking to get revenge on a friend over a $1.50 wager. The LAPD arrested serial-swatter Tyler Raj Barriss, who was sentenced to 20 years in prison.
While this week's incident appears to have been a hoax, a Domino's in Texas was involved in a real-life hostage situation earlier this summer, when a note passed to an employee led to the rescue of a woman being held against her will.
In late July, an unnamed woman came into a Domino's in Anthony, Texas, around midnight, and handed a note to an employee explaining that her husband was holding her captive.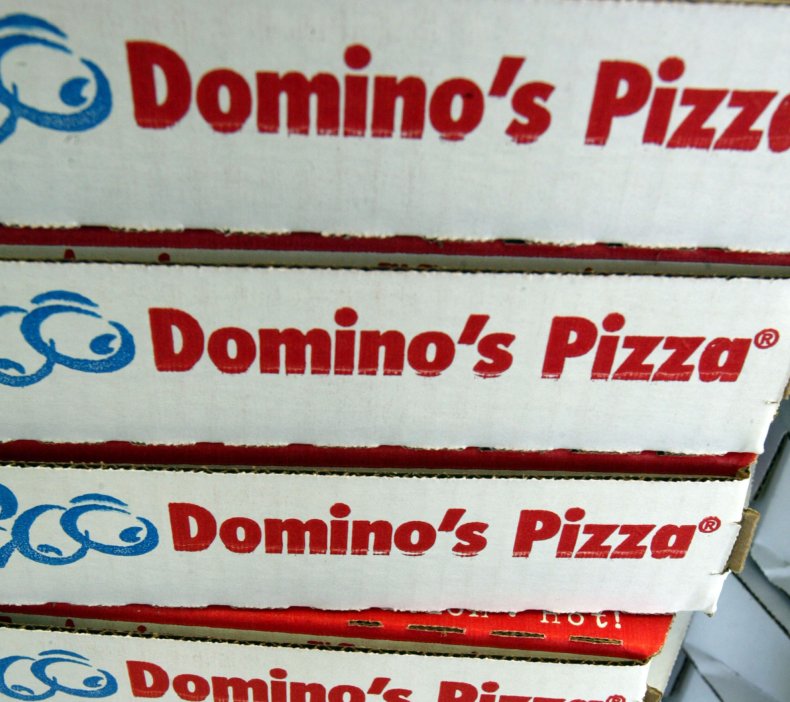 When police arrived at her home in Chamberino, New Mexico—about eight miles from the pizzeria—they found the woman bound and gagged. Her husband had reportedly been keeping her hostage, but allowed her to go inside the Domino's to pick up the pizza, said Police Chief Carlos Enriquez, "and she was able to pass the information to the clerk."
Roberto Dominguez, 22, was arrested on kidnapping and domestic violence charges.
"The officers didn't take [the note] as a joke and investigated it fully, Enriquez told the El Paso Times. "Because of their due diligence were able to rescue the woman and get her out of harm's way."