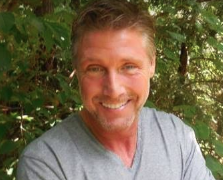 Midscrub through his Thursday morning shower Matthew Mercurio thought he was hearing things. A megaphoned voice was overpowering the talk radio station prattle. He shut off the water and killed the radio to listen closer. Then he heard marching orders: "Residents of [sic], please come out the back door and proceed to do what the police say," the man's voice boomed.
As he settled down his three wailing Shih Tszus (Woody, Ginger and Little Bit) Mercurio stepped onto back porch and witnessed before him what seemed like a platoon of armed SWAT and police officers with their guns drawn and trained on him while a helicopter hovered high above.
"When I opened the back door there were these guys hiding behind trees and bushes in full body armor," the 54-year-old technology sales executive told Newsweek. "They came ready for business."
His next-door neighbor, 75-year-old Bobby Buckley, said he was also rattled that morning and ordered to take cover.
"A [policewoman] knocked on our window and told us, 'Go to the basement because we have an incident," Buckley told Newsweek.
The retired sheet metal worker saw the shotguns, but didn't buy the tale and stayed in his living room watching the theatre. He did so because he said Mercurio "was a nice guy" and he "felt like this was kind of false."
The armored vehicle, eye in the sky, and gun-drawing Louisville Metro Police officers who descended onto his backyard were responding to a call of a shooting in progress.
But it was all a prank.
In fact, Mercurio became the latest victim of a lawless trend called "swatting."
Swatting is when someone places a bogus emergency call to report an attack going on at somebody's home as a hoax to scramble a paramilitary response from SWAT units. The FBI explained back in 2008 that the motivation was "for the bragging rights and ego, versus any monetary gain."
Over the years, marquee celebrities have been targeted and at least one person has died. Serial swatter Tyler Barriss (now 26-years-old) sicced cops on rival 28-year-old "Call of Duty" gamer Andrew Finch's home in 2017 and was shot dead. Barriss was found guilty in federal court for making fake bomb threats, murders and other charges last November.
"It creates a danger to both the responding officers, the people in the neighborhood and the victim inside the house," SWAT Commander Lt. Paul Humphrey told The Louisville Courier-Journal, which was first to report the incident.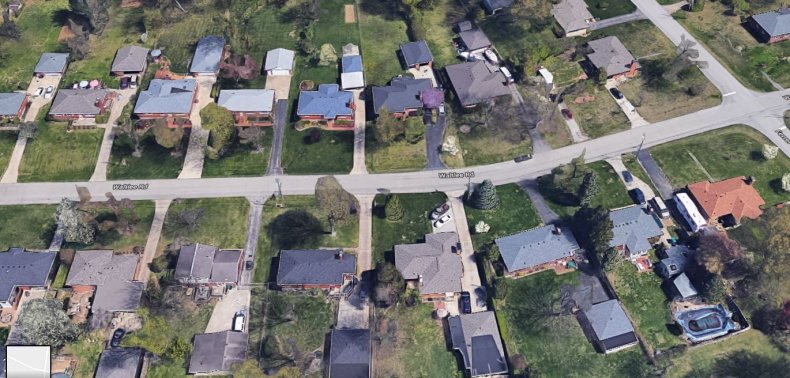 For Mercurio, he was nonplussed over the cruelty of the hoax someone played on him.
"When I was kid my friends and I -- we would sneak out of the house and sometimes we turned street signs upside down. But this can end up with people dying," he told Newsweek.
And on this morning, it felt too close to the fictional film where New York City cop John McClane thwarts European terrorists' hijacking of the Nakatomi building. Except the setting was his simple brick home in Louisville, Kentucky neighborhood, not a hi-rise in downtown L.A.
"Seeing all these people surrounding my home reminded me of the moment in Die Hard where the police come crashing through the windows in at one time," he said. "All these guys facing me made me think: 'Is Bruce Willis going to come around the corner?'"
Mercurio demanded to know why the cops chose his home to stage an offensive.
With their guns still aimed at him, Mercurio said he listened hard and made no sudden moves. "Do exactly what we tell you," he remembered the voice in the megaphone shouted. "Turn to your left and walk towards the fence."
He took four or five steps and he said the guns "kept pointing at me."
Then he said it "got a little hairy."
He was then bombarded with questions asking if he had "any weapons" and was told to "lift up your coat."
After he took his coat off, the unarmed Mercurio was then instructed to step through a metal gated door and turn around backward before he was handcuffed.
He heard someone exhale on the radio, "He's been secured."
At this point, the police officers explain their mission.
"We got a report that there was a man shot in your house and a child shot in your house," Mercurio recounted the officers explaining.
He told them, "That's insane. I'm the only person who lives there -- just me and my three dogs."
Mercurio gave the officers permission to search his home, giving them extra warning of the dogs' propensity to escape. "They're my personal burglar alarm," he said.
Fifteen minutes later, the house cleared and Mercurio said the officers quickly realize they had been had. Again.
"I didn't know the term swatting until yesterday," he mused.
The handcuffs came off once they found who had the key, and apologies showered down on Mercurio, who had moved onto the block a little over a year ago.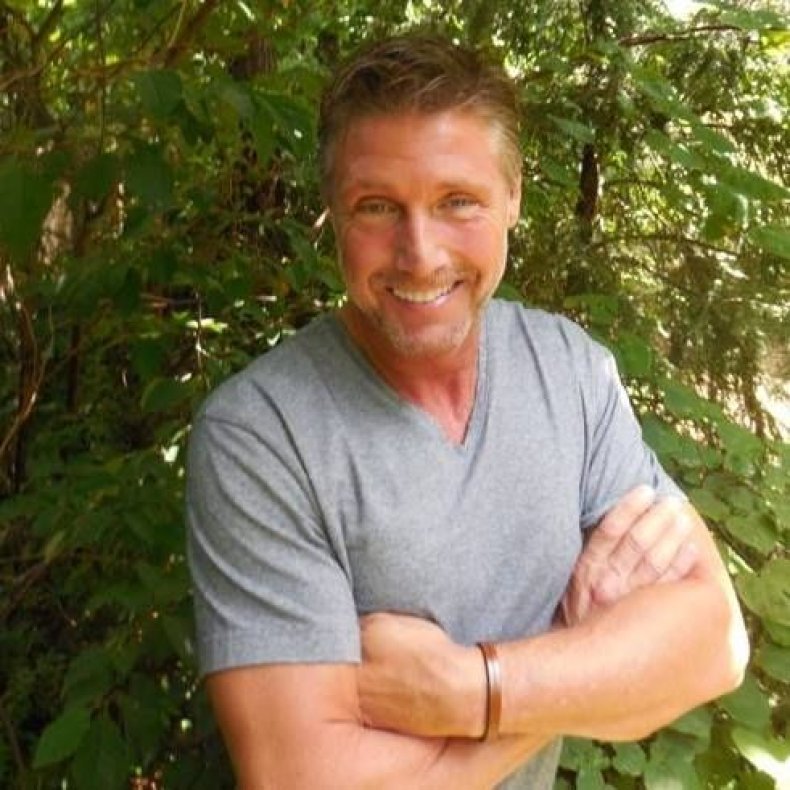 Mercurio stressed that the entire time, every officer conducted themselves with dignity and professionalism.
"They were extremely respectful to me, to my property, and they just doing their job," he said a day after the morning visit.
The now free homeowner was asked if he played any video games.
"I told them, "No, I'm 54 and don't play any."
Then he was asked if he'd made any new enemies.
His heart still thundering in his chest, he half-heartedly mentioned his ex-wife. "They all started chuckling."
He also mentioned he'd experienced a recent breakup.
"I told them I do have an ex-girlfriend that just dumped me," he said. "That's when one officer pulled out a notebook and starting asking me more questions."
But Mercurio pulled back that string and explained there was no possible way "she would have anything to do with this."
In the wake of the SWAT team storming his backyard, Mercurio wondered about how close he came to things going south. He felt lucky he didn't make any missteps.
But what if he failed to fasten his pants properly or didn't comply with every command?
"I barely had time to get my clothes on," he said he addressed the officers afterward. "What if I walked out the door and had to pull my pants up?
"You could have shot and killed me."
Mercurio said he was told multiple times, "We got to take every one of these calls seriously."
He's trying to make sense of everything and salutes the police officers.
"I respect them and admire them. I really do."
Still, Mercurio was conflicted by the "taxpayer dollars that were wasted -- all for this!"
The day was also shot and he couldn't' return to work.
For now, Mercurio is pulling for a chance that the investigators track down his swatter.
"I hope they find who did this," he said. "I hope they go after this person, which is going to cost more real-world dollars because it's not turning your street signs upside down anymore."