Swaziland Wants to Become the First Country in Africa to Outlaw Divorce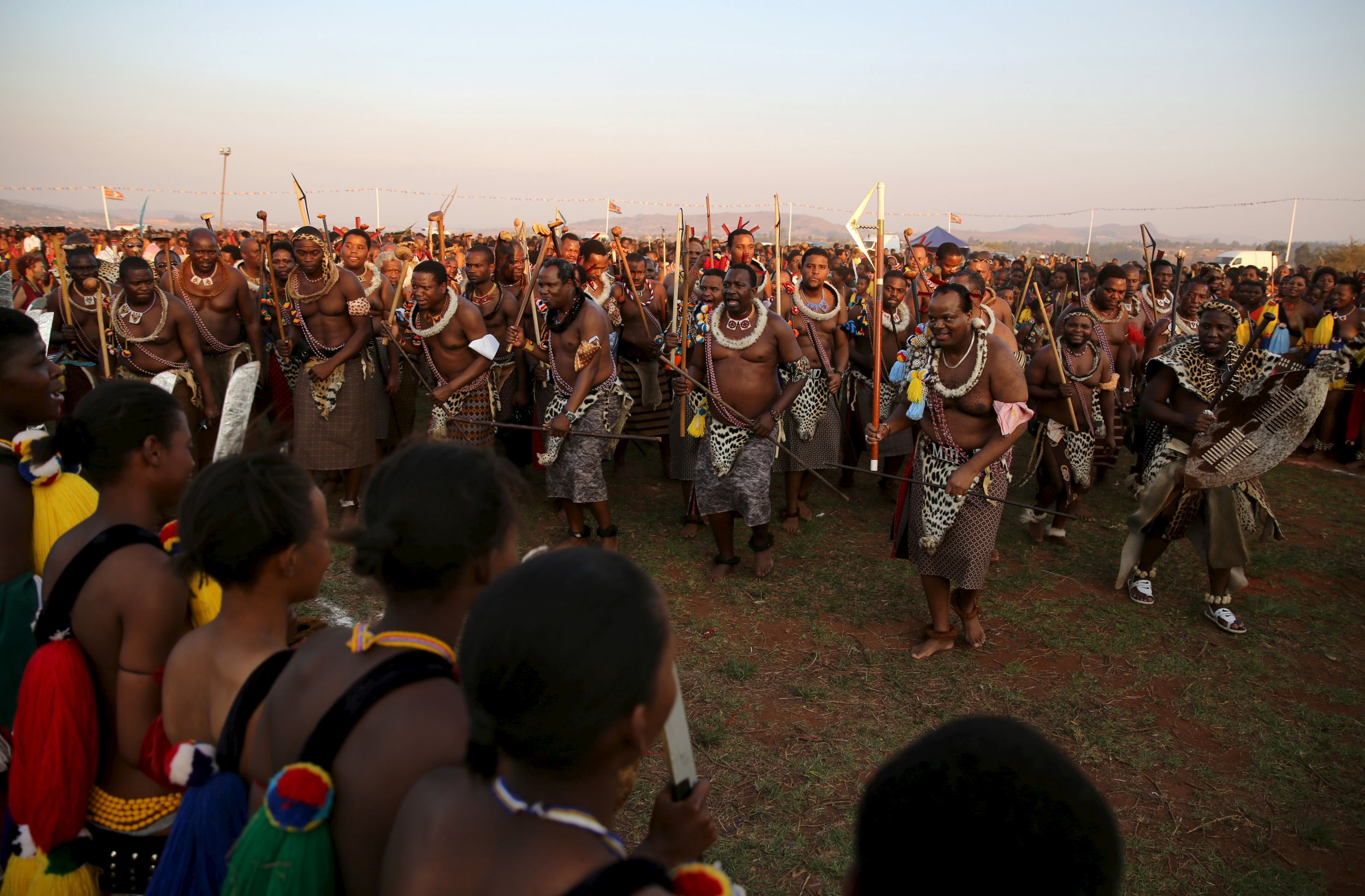 Swaziland's powerful monarch wants to make his tiny country the first African nation to illegalize divorce.
King Mswati III, 49, told religious leaders over the weekend that it was against Swazi culture to divorce, eNCA reported.
The king said religious leaders should instruct citizens that, once they are married, the only way for the marriage to end is when one of the spouses dies.
Since Swaziland is Africa's last remaining absolute monarchy —where the king rules by decree and appoints members of parliament—the king's desire is likely to become law if it is formally tabled, but it's not clear if he's already done so.
Divorce is not permitted under Swaziland's 1964 Marriage Act, but the country's attorney-general has just finished drafting a new marriage bill that contains five grounds for divorce.
The Philippines and Vatican City are currently the only countries in the world where there is no legal provision for divorce. In both of the predominantly-Catholic nations, annulment is the only way for a marriage to end.
Swaziland is a majority Christian country, with 88.1 percent of the population subscribing to some kind of Christian denomination according to a 2010 Pew Research Center study, though some of these blend elements of indigenous religions with Christianity.
If it becomes law, the ban on divorce is likely to hit women hardest, according to Swaziland Solidarity Network, a civil rights organization in the country. "I'm just imagining women going there to demand a divorce given that the judge himself will be worried about his job after they had to contradict their boss, in this case the king," said Lucky Lukhele of the Swaziland Solidarity Network, according to eNCA.
At more than 28 percent, Swaziland has the highest prevalence of adults living with HIV and AIDS in the world, and women are disproportionately affected: around 120,000 of the 220,000 people in the country living with HIV are women.
The king of Swaziland, who is known as Ngweyama —or "the lion"—has many wives and is permitted by law to choose a new bride every year.