Sweden Bans M&M's in Marabou Trademark Dispute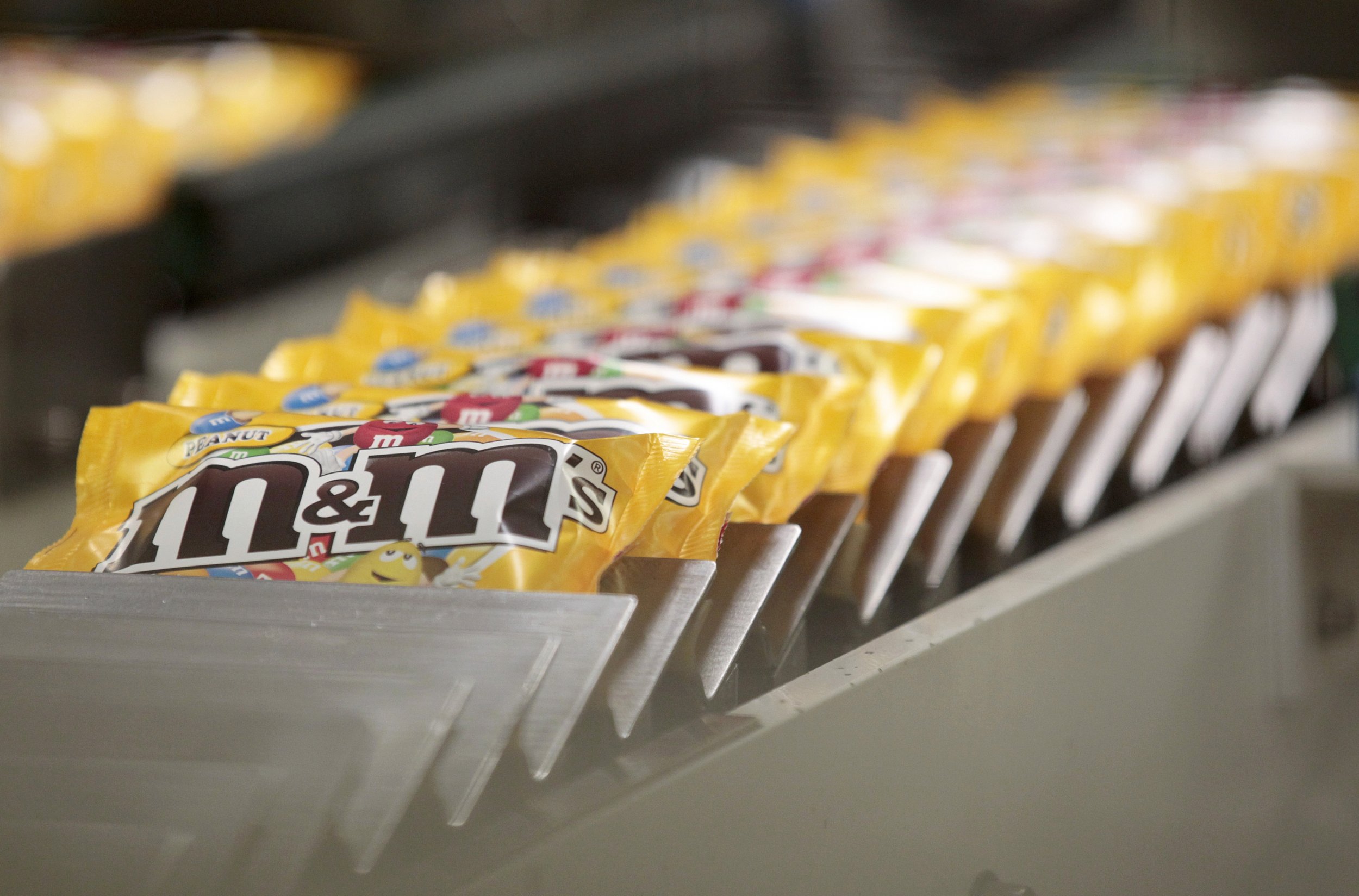 Sweden has banned confectionery giant Mars from selling their M&M's candy in the country, unless they change the design of their packs and the pieces of candy themselves, Bloomberg reports.
The decision came after a Swedish court ruled against Mars's singular use of the lower case letter "M" on packaging and on each individual candy. A similar logo is used by Swedish candy maker Mondelez on their popular Marabou chocolate bars and candy, stamping squares of the bar with the single letter "M."
The company also sells packs of chocolate topped peanuts with a lowercase letter "M" emblazoned on the yellow and red pack, bearing a striking similarity to the M&M's packaging.
The dispute between the two companies is nothing new, as they struck a deal in 1989, deciding that Mars would not sell M&M's in Sweden, Norway or Finland. This agreement expired in 1998 and because it was not renewed, Mars decided to start selling their once banned sweets in the Scandinavian country in 2009.
Shortly after Mondelez took action and on Wednesday the Svea Court of Appeal ruled against Mars in the trademark dispute. The court ruled that Mondelez, owned by U.S. company Kraft has exclusive rights to the "M" logo trademark in Sweden. However Mars would still be allowed to use an uppercase "M," deeming it sufficiently different from the logo of the Marabou M Peanut candy.
Mars said they believed "no confusion exists" between the two brands and said they would "assess the next steps for our beloved brand in Sweden."