Sweden Becomes the First Major European Country to Recognise Palestinian Statehood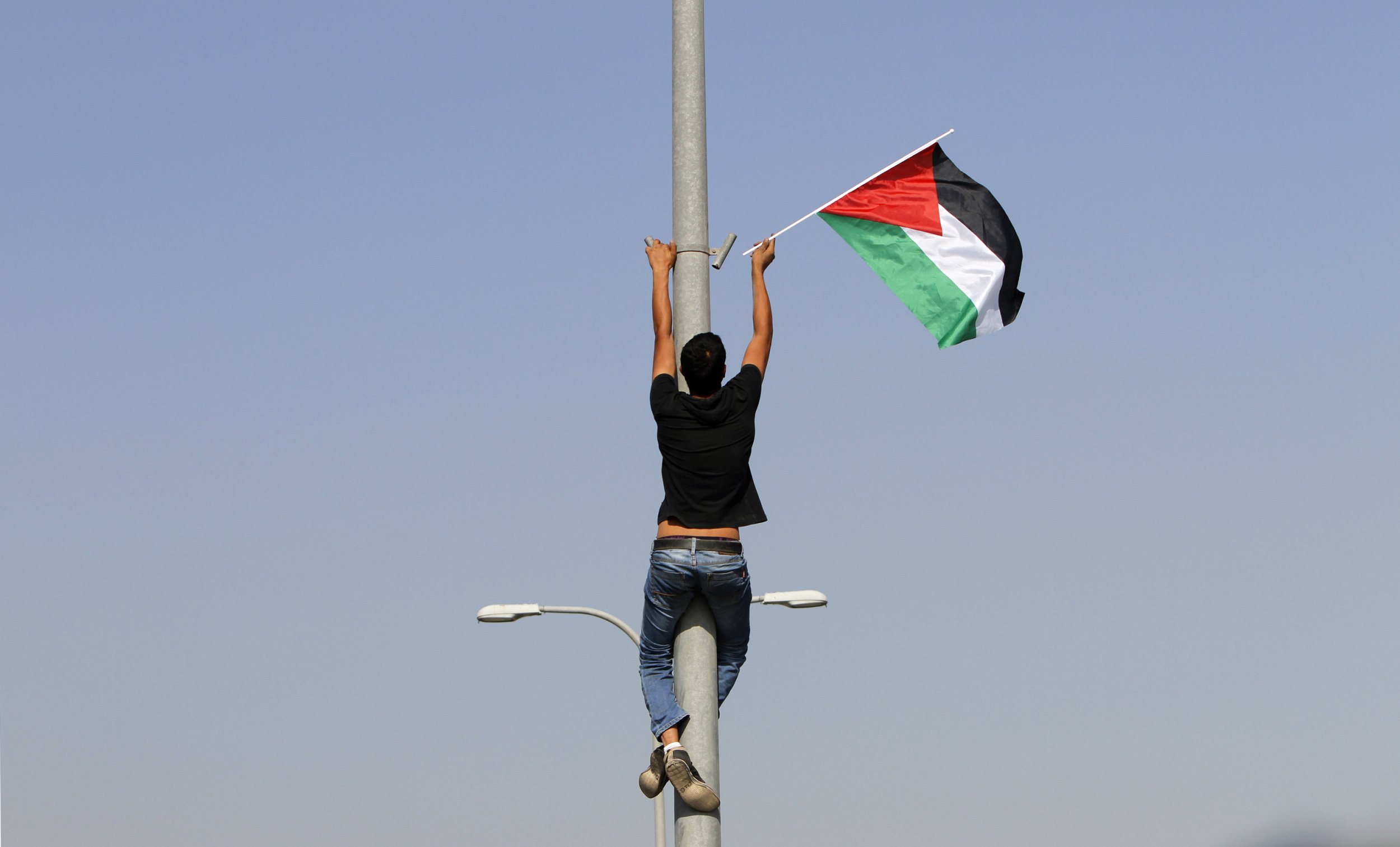 Sweden will become the first major European country to officially recognise Palestinian statehood, the country's prime minister announced today.
Stefan Lofven, the head of Sweden's new centre-left Social Democrat government which was voted in yesterday with 31% of the national vote, made the announcement during his inaugural address to parliament.
"The conflict with Israel can only be solved by a peaceful two-state solution, negotiated in accordance with international law," Lofven told the legislature in Stockholm.
"A two-state solution requires mutual recognition and a will to peaceful coexistence," he continued. "Sweden will therefore recognise the state of Palestine."
Some European countries, including Slovakia, Hungary and Poland had recognised Palestinian sovereignty before joining the EU, but the majority of members of the bloc have yet to confer official status upon the territory. The move is expected to be criticised by Israel, America and the wider EU, who have argued that an independent Palestinian state should result from sustained negotiations with concessions on both sides.
In recent years, the Palestinian Authority has been pushing for the territories to be recognised as a state. In 2012, the UN General Assembly voted to extend Palestine's role in the organisation to that of 'non-member observer state' - the same status as Vatican City.
Last year, the Riksdag, Sweden's parliament voted to upgrade the Palestinian Authority delegation in Stockholm to the status of an embassy, although they refused to acknowledge Palestinian statehood at the time.
In a statement, Hala Husni Fariz Odeh, the head of the Palestinian embassy in Sweden, expressed her gratitude to the Swedish government for their decision. "This declaration affirms Sweden's longstanding and consistent position in championing the universal values of freedom, dignity, and human rights," she wrote, pledging "continued friendship and partnership", and "a future of enhanced cooperation" between Palestine and Sweden.
Many Palestinians are hoping to establish an independent state in the West Bank and Gaza, with their capital in East Jerusalem, but the boundaries of such a state depend on negotiations with Israel. Negotiations have collapsed in recent months in part because of continued building of Israeli settlements in disputed land on the West Bank. Difficulties have also arisen following a pact between Fatah, the ruling party in the West Bank, and Hamas, their counterparts in the Gaza strip, with whom Israel refuse to negotiate. One of Hamas's stated aims is the destruction of the Israeli state.
Later this month, politicians in the UK will discuss the possibility of British recognition of Palestinian statehood in a backbenchers debate requested by Grahame Morris, the chair of the Labour Friends of Palestine and the Middle East and MP for Easington.