Sweden Democrats Attack Prime Minister Over 'Nazi' Claim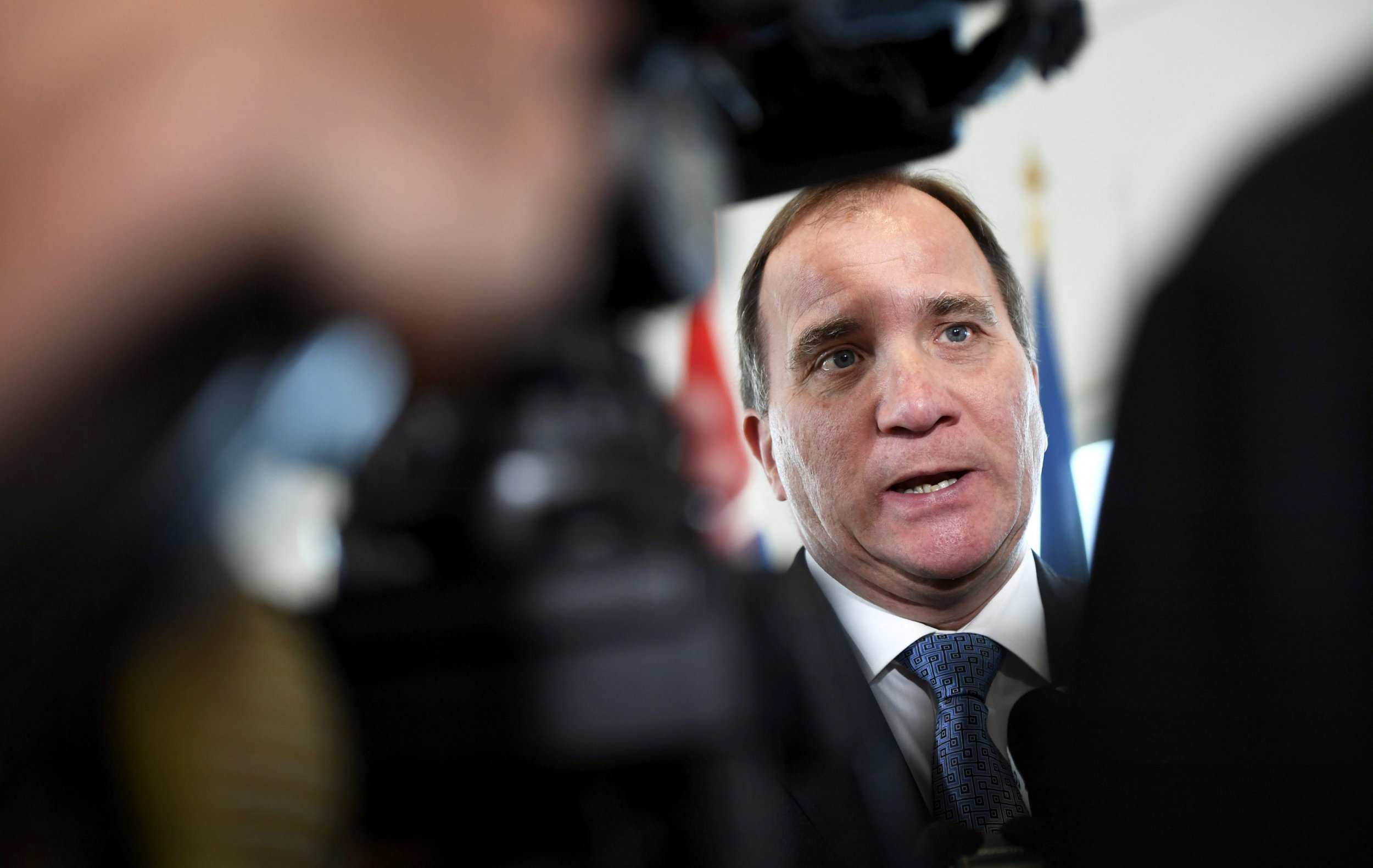 A hard-right party in Sweden has reported the country's prime minister to its constitutional committee after he described the party as "nazis" in a TV debate.
Social Democrat Prime Minister Stefan Löfven said during the heated on-screen discussion organized by Swedish Television that the Sweden Democrats, a populist right-wing party that shares a European Parliament group with Britain's UKIP and Italy's Five Star Movement, was "a Nazi party, a racist party."
He also alleged that when current Sweden Democrats leader Jimmie Åkesson joined the party swastikas were in use at its meetings, Swedish Radio reported. Åkesson denied the allegation during the debate and the party then vowed to report Löfven to the constitutional committee.
"When Sweden's prime minister claims that the Sweden Democrats are a Nazi party it is not just a lie, but also completely lacks understanding of history and lacking in respect for all those millions of people who have been exposed to real Nazism," the Sweden Democrats' Jonas Millard said in a statement.
After the debate, the prime minister partly softened his stance, but stood by his basic characterization of the party.
"It could be that I said it wrong. But it is a racist party with Nazi roots," he maintained.