Sweden To Deport 106-Year-Old Blind Afghan Woman Who Traveled 3,000 Miles To Reach Europe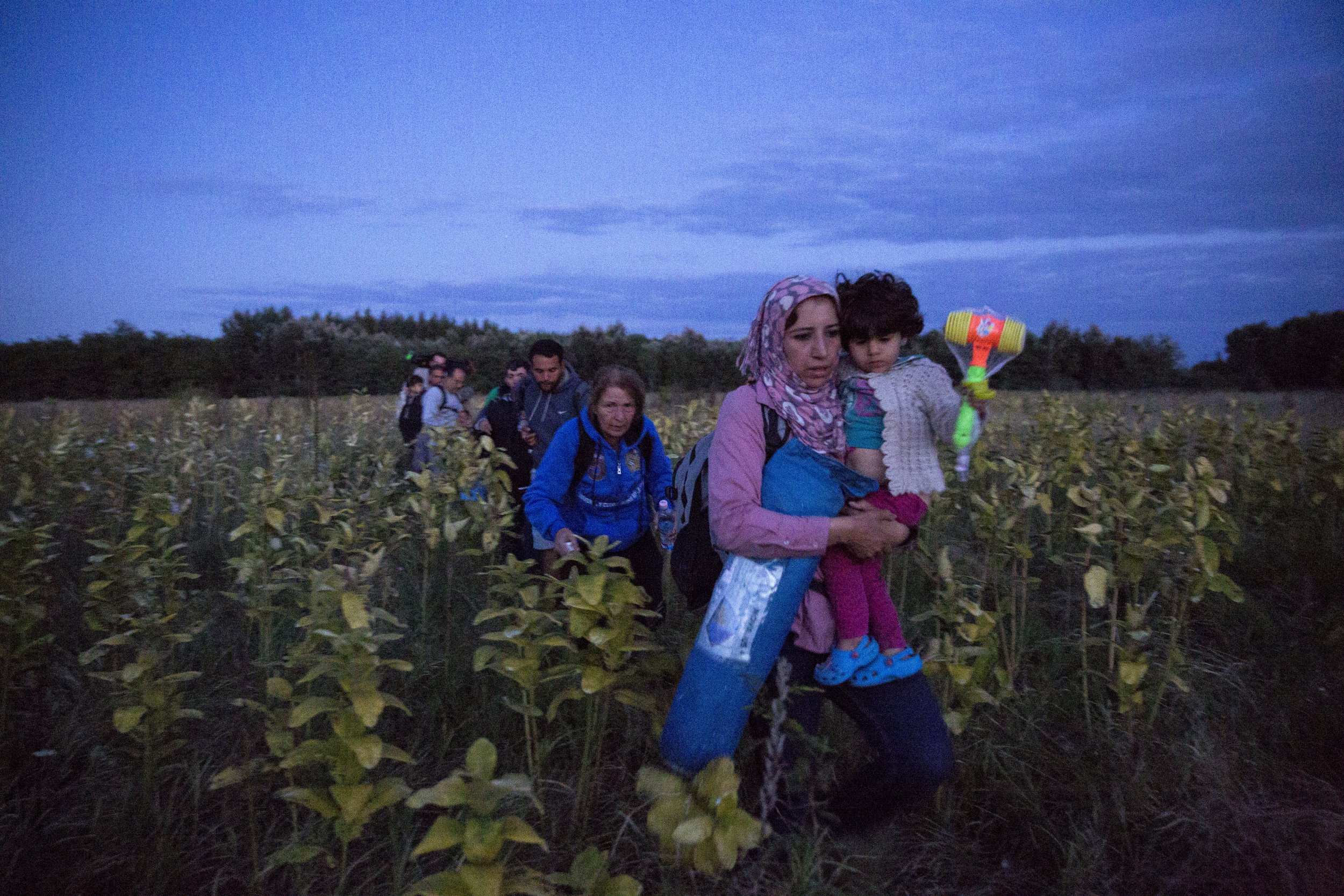 Sweden has rejected the asylum application of an 106-year-old Afghan woman who traveled almost 3,000 miles to reach the European nation at the height of the refugee crisis in 2015.
Bibihal Uzbeki, who has been dubbed the "world's oldest refugee," is disabled and blind but Sweden says that old age is not a factor in eligibility for asylum.
Her family, which has settled in the small village of Hova situated between Stockholm and Gothenburg, is appealing the ruling, the first of three possible attempts in a process that could take years.
In 2015, the Syrian war and insurgencies and persecution elsewhere in the Middle East gave rise to a mass influx of refugees into Europe. Many made treacherous journeys across the Mediterranean, some crossed by land through the Balkans and into eastern Europe.
Uzbeki and her family traveled to the Opatovac refugee camp in Croatia, reaching it in October 2015 along with 17 of her family members.
She was carried by her 67-year-old son and 19-year-old grandson when they were not traveling on trains, from the northeastern town of Kunduz in Afghanistan, through Iran, then Turkey and on to Europe.
"It was a difficult journey for the whole family. We carried her until we reached Germany, there a doctor finally gave us a wheelchair," her son Mohammadhulla told Swedish news site Skaraborg Läns tidning in 2016.
The Swedish Migration Agency believes Uzbeki's northern Afghan hometown of Kunduz to be safe enough to return to. She has been told to return to the country or to another nation that is willing to accept her.
In 2015, the Taliban overran Kunduz, holding it for six months. The Islamic State militant group (ISIS) has also risen in prominence in Afghanistan, committing attacks in the capital, Kabul, and other areas of the country.
"Migrationsverket constantly follows the security situation in Afghanistan, and our assessment is that the situation in the country is serious and has deteriorated in the last year. But there are still big differences between different parts of the country, and our assessment is that the conflict has not reached a level where it impacts all of the country," the Migration Agency said in a statement, according to The Local.
The other members of her family all have asylum applications at different stages of the process, Associated Press reported.