Female Worker Fatally Stabbed at Swedish Asylum Center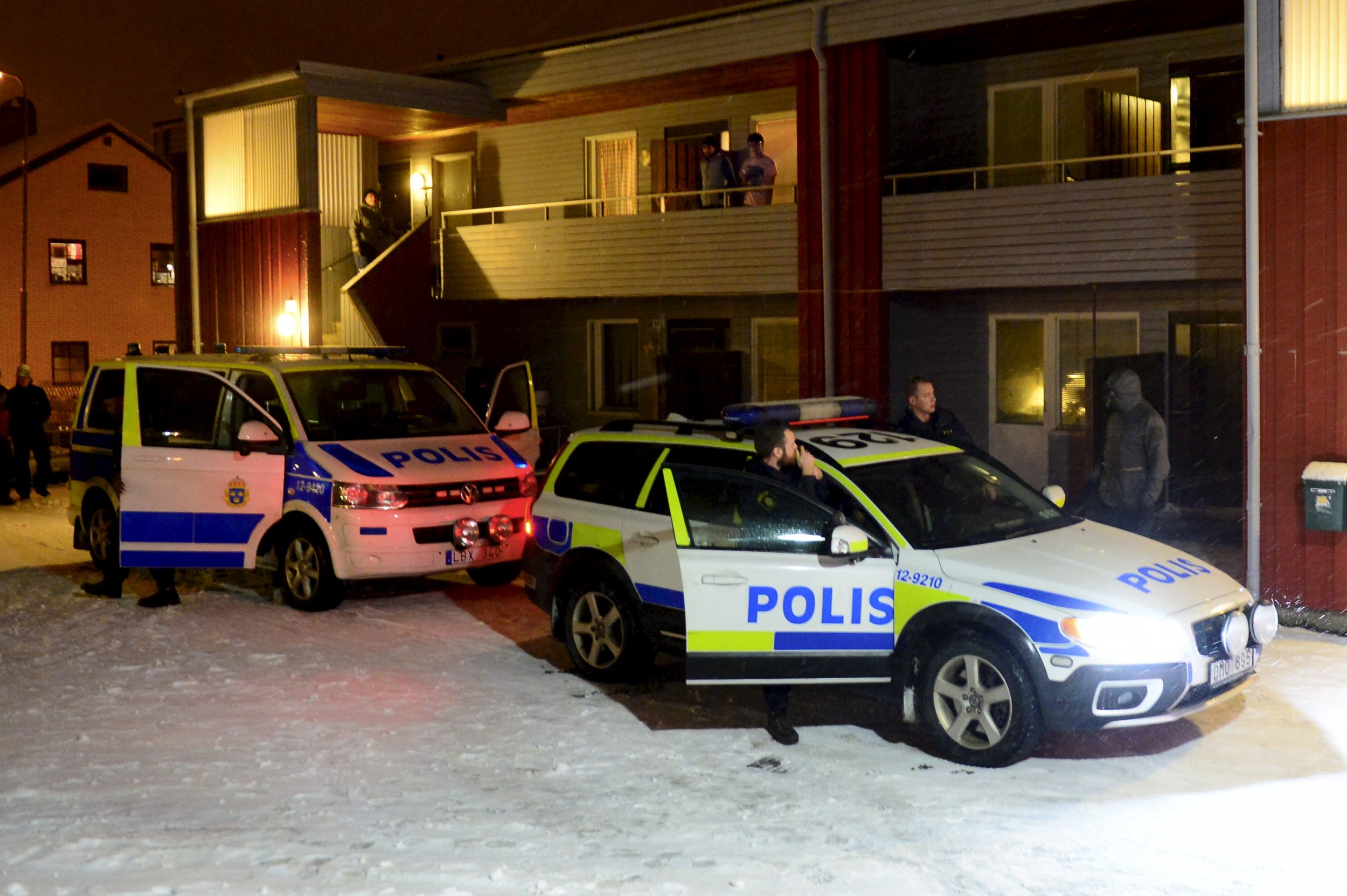 A 22-year-old woman who worked at a Swedish center for young asylum seekers has been stabbed to death. Authorities have arrested a 15-year-old refugee on suspicion of committing the murder. Hours after the killing, Swedish Prime Minister Stefan Lofven visited the center in the southwestern town of Molndal, describing the incident as a "terrible crime."
Lofven added that many Swedish people were fearful of similar attacks like Tuesday's in the future. "I believe that there are quite many people in Sweden who feel a lot of concern that there can be more cases of this kind, when Sweden receives so many children and youth, who come alone [to seek asylum]," the BBC reports. The motive behind Tuesday's attack is still unknown.
Thomas Fuxborg, a spokesman for the local police, said that the suspect was overpowered by other residents at the center, the Guardian reports. He added that officers found "a crime scene with a lot of blood," and that a knife, believed to be used in the attack, was recovered. The victim, who is yet to be named, died of her injuries in hospital. The various refugees at the center, who are aged between 14 and 17 years old, will be moved to temporary accommodation overnight.
Swedish police say that they are under pressure from the influx of refugees to the Scandinavian country, which received more than 150,000 asylum applications last year. The country's national police commissioner, Dan Eliasson, has asked for 4,100 additional staff to help with counter-terrorism efforts and arrange deportations. "We are forced to respond to many disturbances in asylum reception centers... This was not the case six months ago and it means that we won't be able to respond as effectively in other areas," he added.
The Swedish Migration Agency has reported that the number of threats and violent incidents at asylum centers more than doubled from 148 in 2014 to 322 in 2015. At the same time, attacks on centers increased, with arsonists targeting at least 24 shelters last year. Sweden has since implemented border controls to help deal with new arrivals of refugees.