Anti-Fascists Battle Far Right Neo-Nazis In Sweden As Dozens Arrested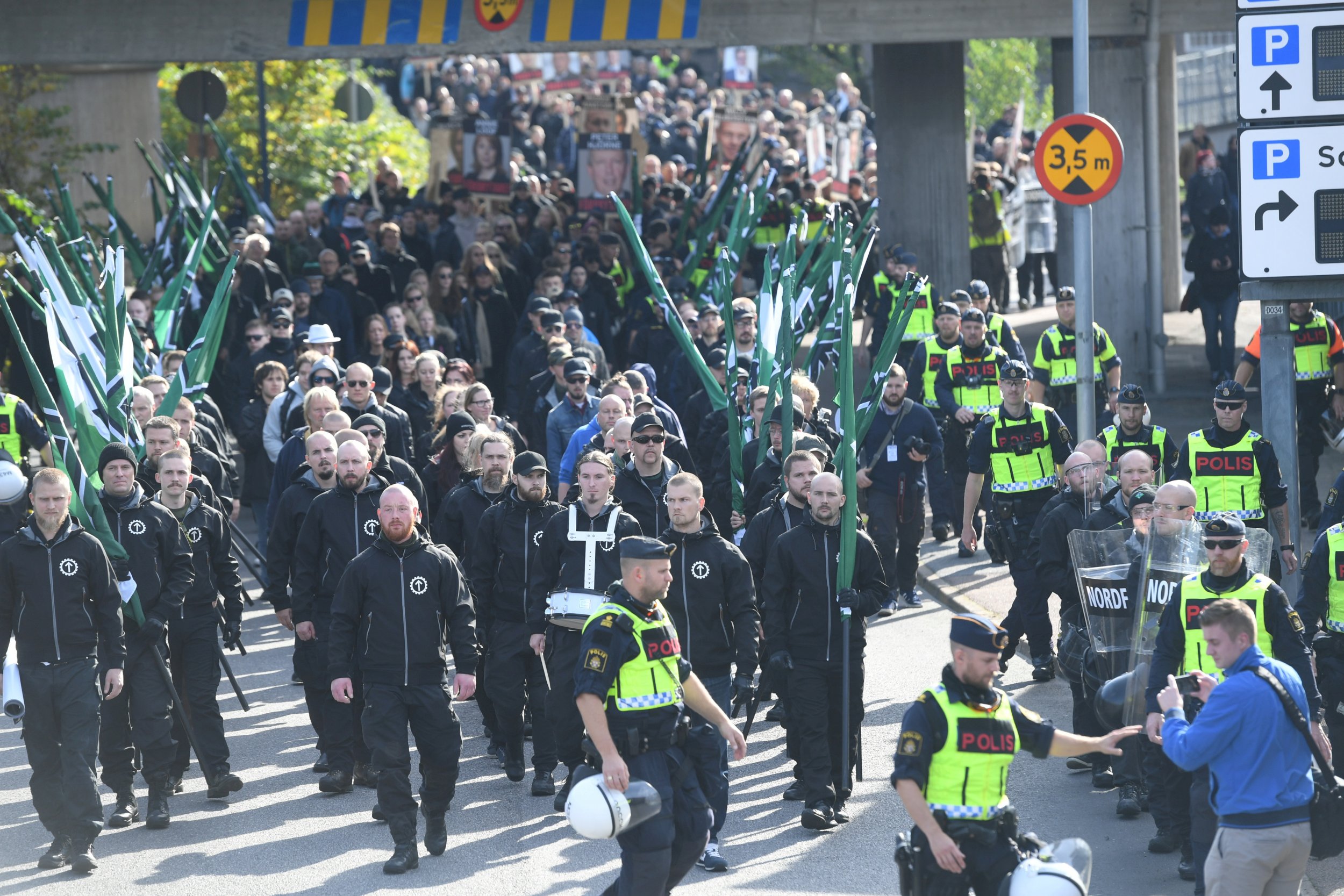 Neo-Nazis and anti-fascist demonstrators clashed Saturday on the streets of Gothenburg, one of Sweden's largest cities, in violence that saw dozens of people arrested.
Hundreds of people were present for a march organized by the far-right Nordic Resistance Movement (NMR), an extremist group that wants to unify the northern European Nordic nations under National Socialist rule.
Ranks of dark-clothed men marched through the city under the Fascist group's dark green and white banner.
Images from the scene showed police using pepper spray on demonstrators, and demonstrators wielding customized riot shields as officers advance.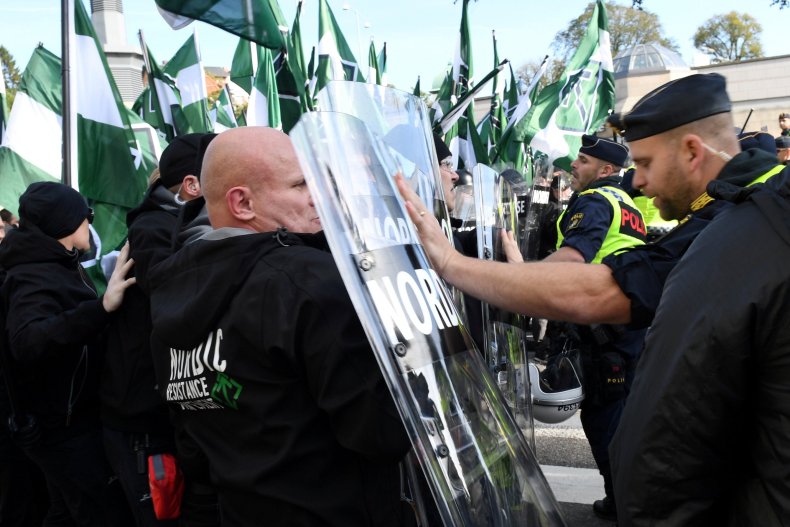 The NMR has a permit to march in the city and is not a banned organization in Sweden.
But counter demonstrators sought to disrupt the march and highlight local opposition to the NMR. They staged sit-ins and set up large alternative demonstrations along the march's route.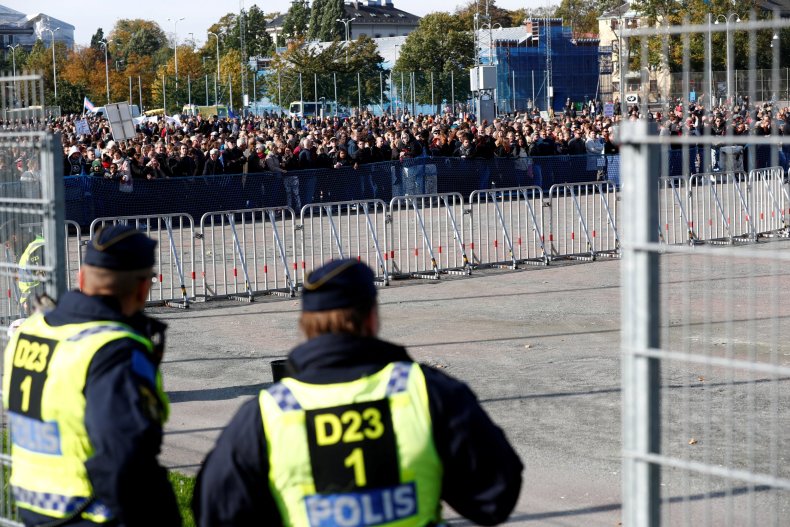 Police said at least 30 people had been detained, and that one police officer was lightly injured.
Authorities had called in reinforcements from outside the city and added extra temporary jail accommodation for up to 350 people in anticipation of likely violence.
The march was particularly controversial because it coincides with the Jewish holiday of Yom Kippur. The route would originally have led the neo-Nazis past a major synagogue, but the route was changed by a local court who cited a risk to public order.
The marchers have also been banned from gathering near to a busy book fair in the center of the city.
Law enforcement had also already apprehended some people before the march even began. On Friday night two foreign citizens were taken into custody on suspicion of planning assault at the city's Landvetter Airport after knives were found in their luggage, according to The Local.
Seven other foreign nationals were also taken into custody in the city in advance of the march. Elsewhere in Sweden, a foreign national was arrested in the Southern coastal city of Helsingborg after hitting a police officer.