Sweden Fears Joe Biden's Trade Policy to EU Is 'Very Similar to Trump'
A Swedish cabinet minister has compared President Joe Biden's rhetoric with that of his predecessor Donald Trump as he became the latest European politician to express concerns about ties between the EU and the United States.
Sweden's minister for European affairs, Hans Dahlgren, is a seasoned diplomat and part of the Swedish government that will take over the rotating presidency of the EU in January 2023.
During a working visit to Spain, the social democrat told El Pais that he was happy with the gains made by the parties of his political persuasion in the other Nordic countries, like Denmark and Norway.
He also was optimistic about ties between Stockholm and Berlin following the triumph of the Social Democrat party in Germany's weekend elections and expressed hope Olaf Scholz would be named its next chancellor.
However, Dahlgren was more downbeat about the prospects for the relationship with the other side of the Atlantic, even if there are significant areas of agreement.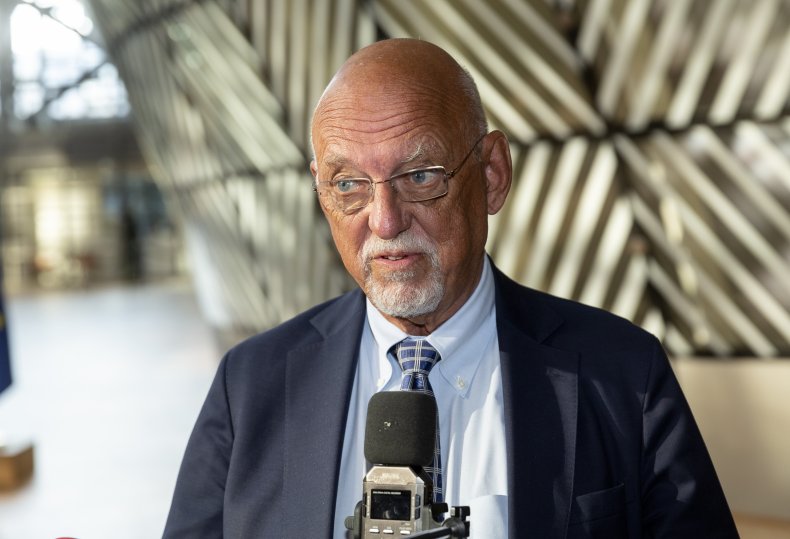 "The new president [Joe Biden] is more favorable to cooperation with Europe and we agree on many issues of international cooperation such as climate change or relations with Iran," he told the paper, according to a translation.
"But we must not fool ourselves, he is representing the interests of the United States and when he defends America first, he sounds very similar to the trade policy of [Donald] Trump," he added.
The interview published by the Spanish paper did not specify which aspects of Biden's policy Dahlgren objected to but the EU's top leaders have recently rounded on Biden for disloyalty to the transatlantic alliance.
They have accused Biden of misleading France and European partners in creating a strategic partnership with the U.K. and Australia, in the Indo-Pacific.
Aimed at countering a rising China, the AUKUS agreement scuttled a multibillion-dollar submarine deal France had with Australia and sidelined Paris.
With Europe hopeful that a Biden presidency would reach its arms out more to Europe than Trump did, the deal prompted criticism from top EU officials.
European Commission President Ursula von der Leyen told CNN the treatment of France was "unacceptable" and that "we want to know what happened and why."
Meanwhile, European Council president Charles Michel referred to Biden's comment in June after the G7 summit that "America is back at the table."
"What does it mean America is back?" Michel told reporters in New York, "Is America back in America or somewhere else? We don't know," he said.
"The elementary principles for an alliance are loyalty and transparency," Michel added, "we are observing a clear lack of transparency and loyalty."
Michel said that the issue of the EU rift with the U.S. would be discussed on October 5 among officials ahead of a summit focused on the Western Balkans.
Newsweek has contacted the White House for comment.