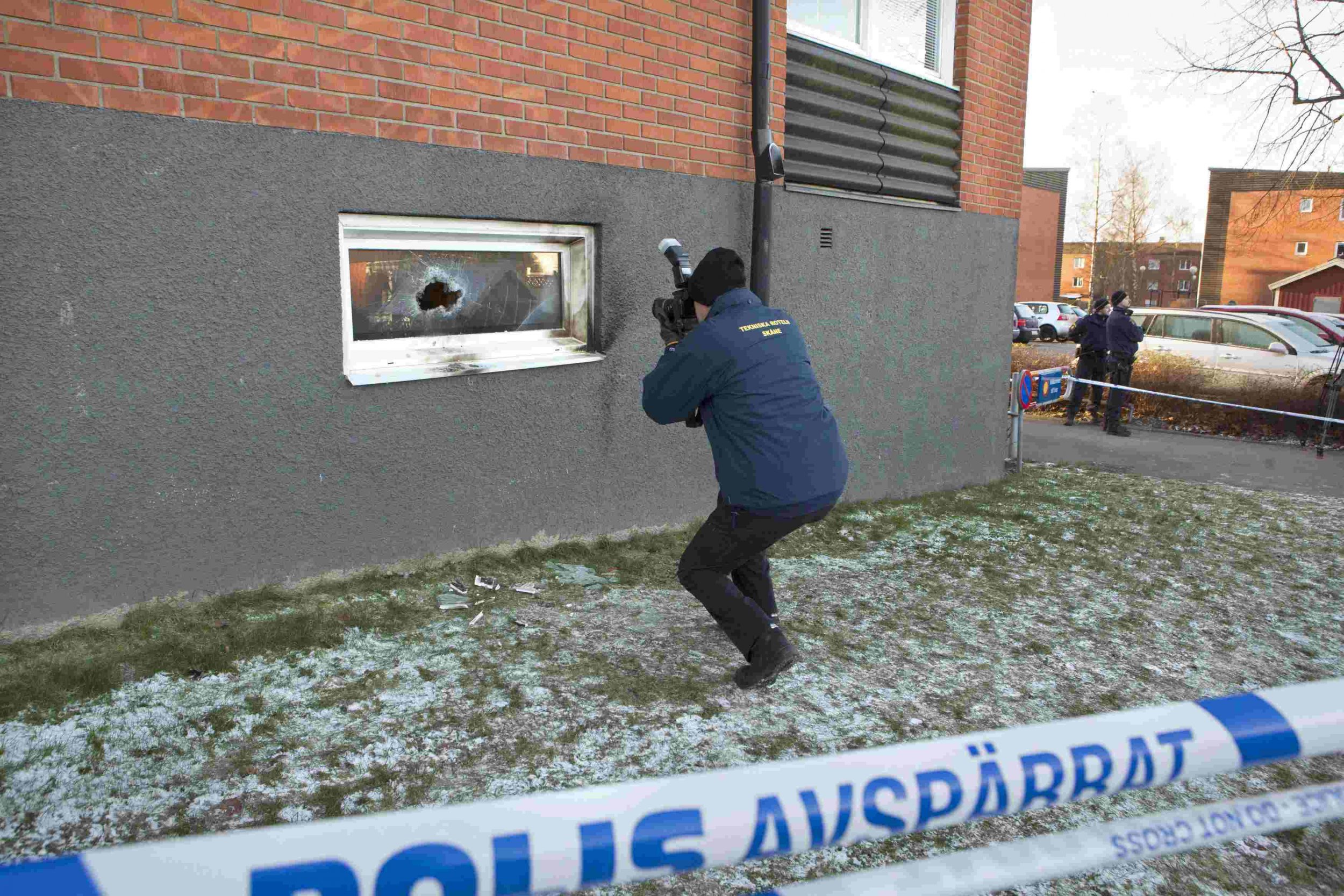 A Swedish mosque was set alight on Monday, in the second suspected arson attack on a mosque in the country in the last four days.
No one was hurt in the attack, which occurred in the southern Swedish town of Eslov early on Monday morning but authorities have said they believe it was an arson attack. On Christmas Day, five people were injured following a blaze at a mosque in Eskilstuna, a town located west of Stockholm.
Two people remained in hospital on Friday when several hundred people marched through Eskilstuna in protest of the firebomb, which was thrown through a closed window into the building where 70 people were worshipping.
Swedish Prime Minister Stefan Löfven condemned the "hateful violence" and told Swedish SR radio: "We will never tolerate this kind of crime. Those who want to practice their religion should have the right to do so."
Despite the perception of Sweden's liberal attitude towards immigration and asylum seekers, the country is not immune to the rise of right-wing sentiment across many European countries, with gains made by Hungary's Jobbik party and Greece's Golden Dawn party.
"There has been an intensification of hatred against foreigners," Omar Mustafa, the chief of Sweden's Islamic Association, told SR radio, Sweden's public radio broadcaster, on Thursday.
Recent polls in Sweden have indicated a rise in popularity of the anti-immigration Sweden Democrats, the country's third biggest party, which is poaching voters from the center left and center right. The party received 12.9% of the vote in September elections.
Inspired by France's National Front party, the Sweden Democrats are part of the "new far Right," a group of European political parties that have replaced a racist, skinhead image with suits and respectability, and are "poised to have a deep effect on Europe," The Telegraph reports.
Sweden Democrats want to cut the number of asylum seekers by 90%. Sweden, which has a population of 9.5 million, received nearly 80,000 applications for asylum in 2014, an enormous rise from the more than 50,000 seen in 2013 and more than 40,000 in 2012. The majority of applicants are from Syria, according to government data.
Earlier this month, the Sweden Democrats threatened to destabilize Sweden's government when they joined Sweden's conservative parties to reject the leftist government's budget, forcing snap elections to be called for March 2015.
However, in an effort to sideline the Sweden Democrats, Löfven's government then made a deal with the opposition, the center-right Alliance bloc. The agreement means early elections planned by Löfven for March will not happen.