To End Sexual Violence In Conflict, Women Must Be Agents of Change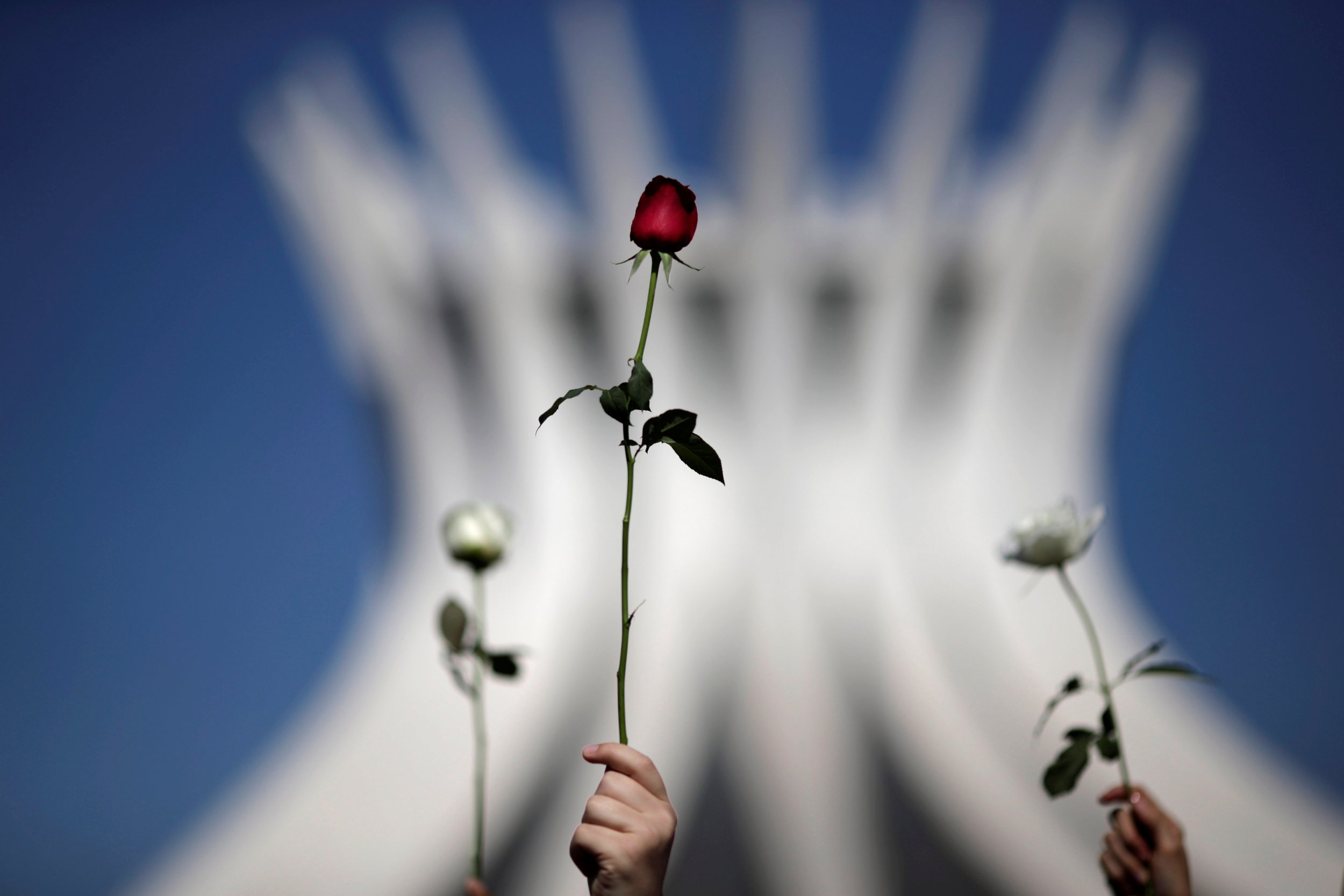 For the past year I have visited conflict zones from Afghanistan to Somalia, Lebanon, Liberia and South Sudan. In each of these countries it has been the human stories that stick with me, both those related to sexual- and gender-based violence and those of courageous women and men committed to promoting peace and development.
Sunday is the International Day for the Elimination of Sexual Violence in Conflict. This date will mark an occasion for the international community to increase accountability, raise awareness, and demonstrate its resolve to address this crime. The UN's grim estimate is that roughly 35 percent of women globally have experienced physical or sexual violence at some point in their lives—this figure is even higher in conflict zones. This compels us to work together, in partnership, because the challenges we face today in relation to the systemic and widespread use of sexual violence in conflict are extraordinary.
All forms of violence, but perhaps sexual violence more than most, have a negative impact on both the individual and society. While more men and boys are killed in direct conflict-related violence, women and girls are more exposed to conflict-related sexual violence. Widespread sexual violence during and after conflicts undermines the chances for sustainable peace and security whereas women's empowerment enhances it. We now know that when women are part of the process, peace negotiations are more successful and peace is more sustainable.
I am proud to represent the first explicitly feminist government in the world, and one that has been at the forefront of advocating for greater attention to women, peace and security. We are convinced that gender equality is the foundation of sustainable peace and development, and that gender-based violence needs to be addressed head-on as part of the efforts to build peace.
We are not alone. The Call to Action on Protection from Gender Based Violence in Emergencies initiative was launched by Sweden and the U.K. with the aim of building a truly global coalition to prevent gender-based violence. Today, more than 50 partners have joined. We are particularly keen to see states from the south join us to share experiences and knowledge on this subject.
But political consensus now needs to be turned into consistent action. Of the 1,168 peace agreements signed between 1990 and 2013, less than a fifth refers to women or gender. While over 100 countries around the world now have specific laws aimed at tackling violence against women, this kind of protection and recourse simply isn't available to the millions of women and girls in conflict and post-conflict zones. The international community must support conflict-affected states in filling that void.
To this end, we must shift the focus from women as victims, to women as agents of change, and strengthen the link between women's economic empowerment, women's political participation, and the full enjoyment of their human rights. This will mean transforming institutions, and changing norms and behavior.
There is also a final, overarching challenge: engaging with men and boys. Violence against women is not a women's issue. Engaging men in the fight against sexual violence is key. Men and boys can be drivers of change. They need to be involved and take responsibility. Although the Democratic Republic of Congo is perhaps better known for its many cases of conflict-related sexual violence, it is in fact home to many successful strategies for engaging men in preventing violent male behavior, including as group education and mentorship programmes for ex-combatants and military officers. These programmes focus on positive masculinities as a strategy to initiate a change of behavior. I am proud to say that Sweden supports this work.
The International Dialogue on Peacebuilding and Statebuilding, led by the g7+ group of fragile and conflict affected states, the donor community and civil society is now putting gender equality issues at the forefront of its peacebuilding efforts. In our "New Deal" initiative and on the ground in conflict-affected states we are seeing this bear fruit. In Togo, for instance, where gender rights groups were specifically brought in by the government to take part in the country's post conflict fragility assessment—a key part of the New Deal process.
As co-chair of the International Dialogue, I am proud to say that our Stockholm Declaration from May this year has made a strong commitment to U.N. Security Council resolutions on women, peace and security. The importance of women's participation and partnership with women's organizations must now be on top of our agenda.
Isabella Lövin is Sweden's deputy prime minister and minister for international development, cooperation and climate.