Sweden Tells Citizens How to Prepare for War, Cyberattacks and Terrorism
For the first time in half a century, Sweden's government has sent its 4.8 million households a public information leaflet detailing what to do in the event of war, with advice on the threat from cyberattacks, terrorists, and fake news.
Om krisen eller kriget kommer (If Crisis Or War Comes) explains what foods are best to stockpile in the event of a breakdown of the country's infrastructure, how to secure access to government communications and how to ensure warmth and a supply of water.
It says that citizens between 16 and 70 have a "duty to contribute to total defense" in the event of a crisis, and may be asked to assist in various ways.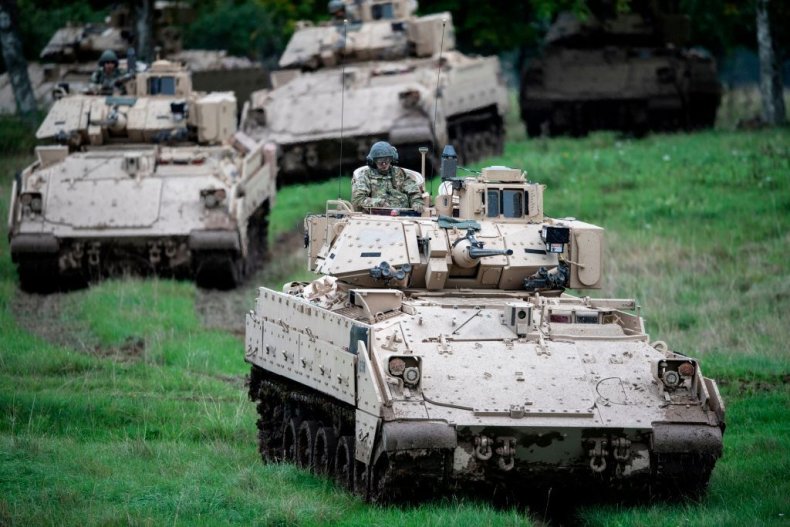 "Although Sweden is safer than many other countries, there are still threats to our security and independence," the brochure says. "If you are prepared, you are contributing to improving the ability of the country to cope with a major strain."
Produced by the Swedish civil contingencies agency, it includes a page of information on spotting fake news and disinformation, noting "states and organisations are already trying to influence our values and how we act… and reduce our resilience and willingness to defend ourselves."
It is the first time since 1991 that such booklets have been produced in Sweden, when they were distributed to government officials. Similar leaflets were first sent out in 1943, while World War II raged and Sweden remained neutral, and last distributed to households in 1961, during the Cold War.
The new booklet details potential threats to information technology through cyberattacks, global crises caused by climate change, and the threat of terrorism.
The warning comes amid provocative displays of military strength by Russia, with military aircraft and submarines encroaching in Swedish territory. Sweden's intelligence chief warned in 2016 of Kremlin efforts to destabilize the country.
In recent years there has been renewed discussion in Sweden about joining the NATO alliance, and the country has reversed military spending cuts, conducting its largest military exercises in more than two decades in September.
The brochure advises citizens to remain steadfast in the event of a national crisis. "If Sweden is attacked by another country, we will never give up. All information to the effect that resistance is to cease is false," the brochure insists.