In Sweden, Where No Lockdown Was Ever Implemented, Coronavirus Cases Reach Record High
The Public Health Agency of Sweden on Thursday reported the country's largest single-day increase in coronavirus cases. The record number of new cases came just a few days after an earlier high was set on June 4.
The 1,474-case spike reported Thursday is part of a rise in infections seen across the country since the end of May, before which health officials had reported steady increases in case numbers since late March. According to the agency's case tracker, Swedish health officials reported 49,684 infections and 4,854 deaths by Friday morning.
Karin Tegmark-Wisell, the director of the agency's Department of Microbiology, said during a Thursday news conference the increasing case numbers were the result of expanded efforts to test Swedish residents throughout the country, including those with mild symptoms.
"It has been a slow upturn, but now it seems that the effect of increased testing is becoming clear," Tegmark-Wisell said, according to a news conference transcript translated by Reuters.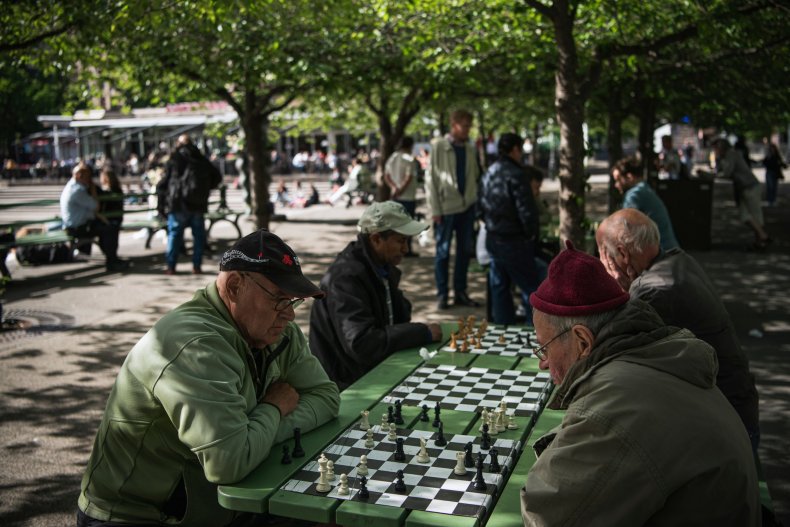 Despite the recent rise in cases, data compiled by Swedish health officials show the daily numbers of deaths and COVID-19 patients in intensive care have both declined since reaching peaks in April. Even so, the country has one of the highest per capita fatality rates in the world, with an estimated 10 percent of all COVID-19 cases resulting in death, according to data compiled by Johns Hopkins University.
While European countries like Italy and the United Kingdom were hit early by the pandemic, Sweden has largely avoided significant case spikes until recently. Swedish health officials so far have not introduced lockdown restrictions in the country, choosing instead to recommend quarantines for individuals who experience symptoms or believe they had been exposed to the virus.
The country's lack of a widespread quarantine came under fire from European leaders in recent days as nearby countries began easing pandemic restrictions and deciding which travel bans they should lift to enable local economies to restart without allowing an anticipated second wave of the virus to begin early.
Last week, the country's top epidemiologist said during an interview with a Swedish radio station that the nation's response to the pandemic could have been better, although he has stood by the strategy during official news conferences.
During the interview, Anders Tegnell said, "If we were to run into the same disease, knowing exactly what we know about it today, I think we would end up doing something in between what Sweden did and what the rest of the world has done," according to a Reuters translation.
In an email to Newsweek, the Public Health Agency of Sweden reiterated that there has been a recent expansion of testing among residents and said rising case numbers were the result of those efforts.
"It's hard to compare statistics between countries, as detection of cases can depend on various factors, like how much testing is being performed," Jon Pelling, the agency's press secretary, said.
"The increase is due to increased testing among mild cases. The agency is not considering any new measures," he added.