Sweden's Odd Military Alliance With Saudi Arabia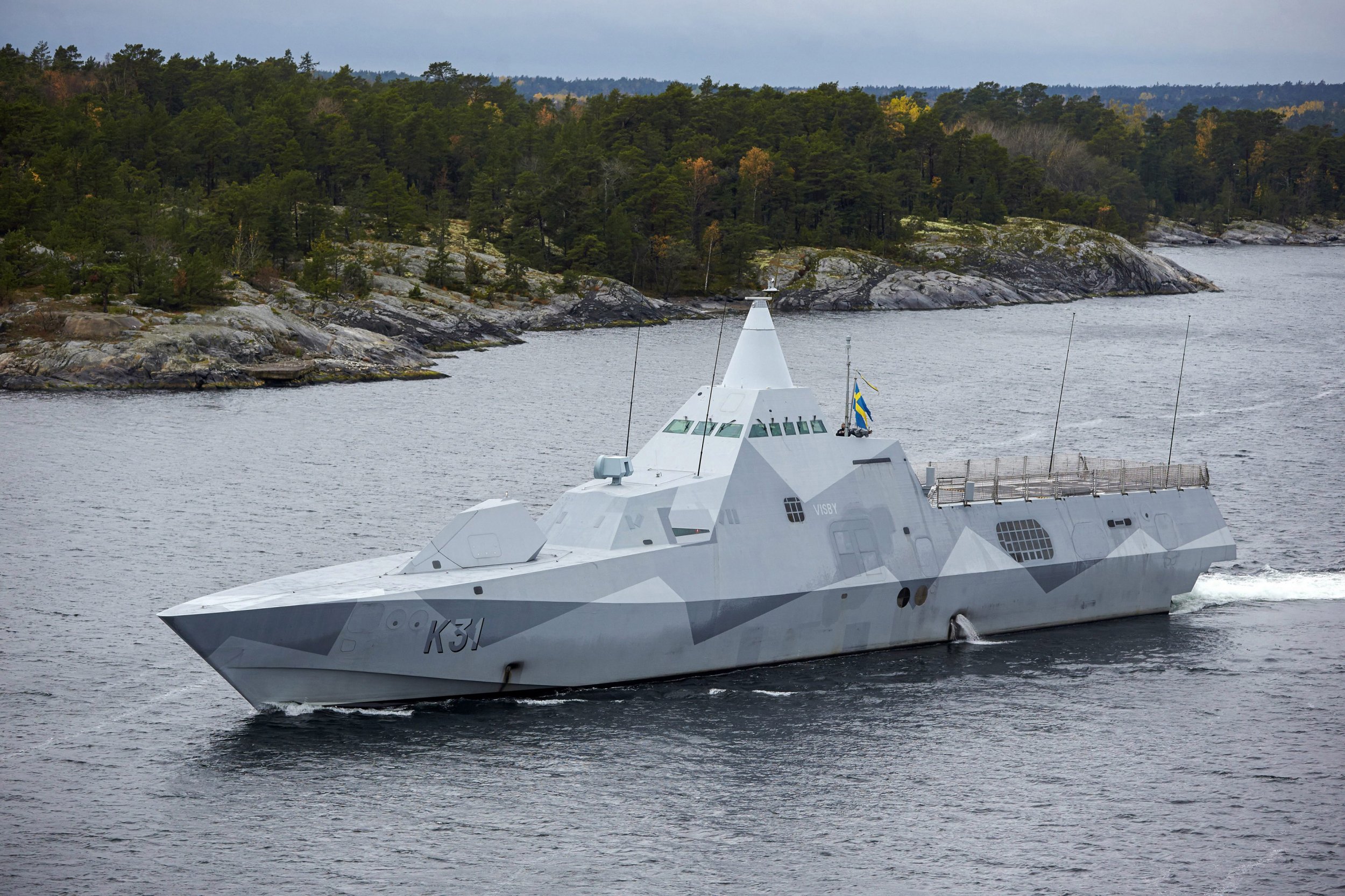 STOCKHOLM (Reuters) - The fate of a defense cooperation accord with Saudi Arabia has triggered a dispute between Swedish business, including powerful arms exporters, and the country's new center-left government which favors a foreign policy focused on human rights.
Despite its traditional neutrality - it is not a member of NATO - Sweden is the world's 12th biggest arms exporter and has a renewable five-year accord with Saudi Arabia to cooperate on military systems, training and transfers of technology.
The accord, which netted 4.8 billion crowns ($567 million) for Swedish firms in 2011-2014, expires in May. It was first signed in 2005 and was renewed by the previous center-right government in 2010.
The Green Party, junior partner in Swedish Prime Minister Stefan Lofven's minority government, has called for the accord to be scrapped, prompting an angry response from leading business executives who say trade can help promote human rights.
The row has also coincided with Saudi anger over increased Swedish criticism of its human rights record which led Riyadh on Monday to block Foreign Minister Margot Wallstrom giving a speech to the League of Arab States.
"Trade is important for promoting the development of human rights and democracy," more than 30 business executives said in an open letter published on Friday in the Dagens Nyheter daily.
"To break the trade agreement would be to jeopardize Sweden's reputation as a trade partner and cooperation partner."
The signatories included fashion retailer H&M's [HMb.ST] main owner Stefan Persson, Investor Chairman Jacob Wallenberg and Kinnevik's Cristina Stenbeck.
Swedish radio also published an email from Jacob Wallenberg, head of Sweden's most powerful business family, and Leif Johansson, chairman of Ericsson, urging business leaders to send the Swedish government a "strong signal".
Analysts say the government's change of tack in foreign policy could jeopardize billions of dollars in sales, particularly for defense-related companies supplying everything from fighter jets to radar systems. Gripen fighter plane maker Saab is among the major exporters.
Sweden accounted for 2 percent of all global weapons exports, between 2003 and 2013, says the Stockholm International Peace Research Institute.
"TWO CHAIRS"
"Sweden is sitting on two chairs at the same time," said Idris Ahmedi, a researcher in political science at Stockholm University, referring to the tension between a more rights-based foreign policy and its commercial interests.
Wallstrom, in a sharp break from her center-right, staunchly pro-U.S. predecessor Carl Bildt, wants a greater focus on global disarmament and boosting the role of the United Nations, where Sweden hopes to win a temporary seat on the Security Council.
"This will also be a feminist foreign policy, meaning that in everything we do the perspective of women, peace and security will be integrated," she told Reuters shortly after taking office last September.
Commenting on the Saudi blocking of her speech on Monday, Wallstrom's spokesman Erik Boman said: "The only explanation we've got is that this is because of the statements the Swedish government has made regarding human rights in Saudi Arabia."
In January, Wallstrom tweeted criticism of Saudi Arabia's flogging of rights activist blogger Raif Badawi, calling it a "cruel attempt to silence modern forms of expression".
Saudi Arabia's actions at the Arab League could make it much harder for the Swedish government to renew the defense accord.
"It would be seen as Sweden rolling over for the Saudi dictatorship," said Ulf Bjereld, professor in political science at Gothenburg University.
Even before the center-left government took over, the Saudi agreement had caused problems domestically. A defense minister resigned in 2012 after revelations of secret plans for Sweden to help build an anti-tank missile plant in Saudi Arabia.