Swedes Reinforce Gotland Island Against Russian Invasion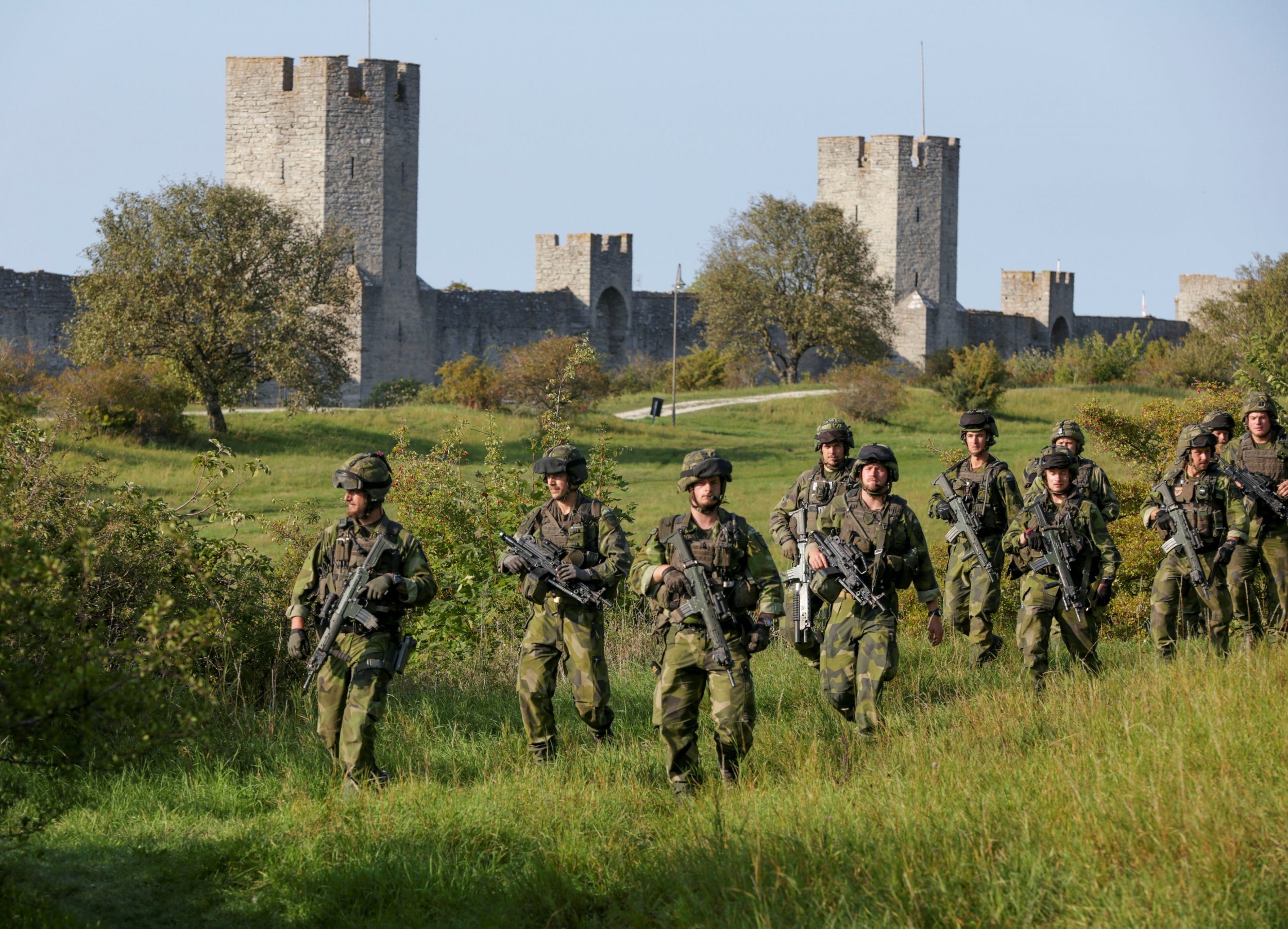 This article first appeared on the Daily Signal.
Sweden's decision to reintroduce permanent troops to the island province of Gotland is wise in light of recent Russian aggression.
Swedish soldiers exercising on Gotland received an order September 14 not to leave. The 150 troops will remain on the island until mid-2017, when a planned permanent unit should be fully established there.
Sweden, which is not a member of NATO, has maintained a neutral status since the 19th century. However, it plays a vital role—both direct and indirect—in guaranteeing the security of the Baltic states, which are NATO members.
Gotland, Sweden's largest island, is strategically located halfway between Sweden and Latvia in the middle of the Baltic Sea. Control over Gotland would prove crucial in the event of any future conflict in the region.
Due to its central location, Russia almost certainly factors the island into its Baltic Sea contingency planning.
If a war should break out between NATO and Russia, Russian troops based in nearby Kaliningrad likely would attempt to occupy the island and deploy anti-aircraft and anti-shipping weapons platforms. In fact, in March 2015, Russia carried out a large-scale training exercise with up to 33,000 soldiers, which included the capture of Gotland as part of its scenario.
Sweden maintained a permanent military garrison on Gotland for hundreds of years, until 2005.
In March 2015, Sweden announced plans to place a company of 150 soldiers on Gotland, although the stationing of these troops was not expected to take place until late 2017.
Micael Bydén, supreme commander of the Swedish Armed Forces, said the decision to station permanent troops ahead of schedule was driven by outside forces.
"External factors in the world have deteriorated over time and it means I have made a decision about a permanent presence and that we put the battle group here earlier," Bydén said.
Sweden has faced increased aggression from Russia in recent years, including suspected Russian submarines off the coast of Sweden and a cyberattack against Swedish air traffic control systems.
In perhaps the starkest incident of Russian aggression, in March 2013 two Russian bombers and four fighter jets took off from St. Petersburg and carried out a mock strike on targets in the Stockholm region.
The Swedish air force did not react, as it was on low alert during the Easter break. Instead, NATO scrambled two Danish jets from a base in Lithuania to intercept the Russian planes.
Public opinion in Sweden on the possibility of joining NATO remains mixed. However, Swedish forces regularly participate in NATO exercises and contributed to NATO-led military operations in Afghanistan and Libya. In May, the Swedish Parliament ratified a host nation support agreement signed with NATO in 2014.
History has shown that military operations require access to Swedish air, sea, and land—and, critically, the island province of Gotland. The Swedish government's decision to place permanent troops back on the island is wise in light of Russia's bellicose behavior.
The U.S. and NATO should factor Gotland into their contingency planning for the Baltic Sea region, and should welcome the reintroduction of a permanent Swedish military presence on Gotland.
Daniel Kochis is a research associate at the Heritage Foundation's Margaret Thatcher Center for Freedom.
Luke Coffey oversees research on nations stretching from South America to the Middle East as director of the Allison Center for Foreign Policy Studies at the Heritage Foundation.