Swedish City Uses Chicken Feces to Keep Crowds Away From Festival
A Swedish city has taken unusual measures to put off crowds from attending a festival. The city of Lund is planning to spread chicken manure in its central park to deter citizens from gathering.
Thousands of people usually visit the area to celebrate Walpurgis Night, a traditional holiday celebrated across Scandinavia. This year, officials want to keep people away from Lund because of the coronavirus outbreak, but there is no official lockdown in Sweden.
The chairman of the local council's environment committee, Gustav Lundblad, told the Sydsvenskan newspaper he believed spreading chicken feces was a good way to deter crowds.
"In light of the fact that we have a situation where Lund could very well become some kind of epicenter for the spread of infection during last April, I think as chairman of the Environment Committee that it was a good initiative," he said.
"We both get the opportunity to fertilize the lawns in the park and at the same time it will stink and then it may not be so nice to sit and drink beer in the park."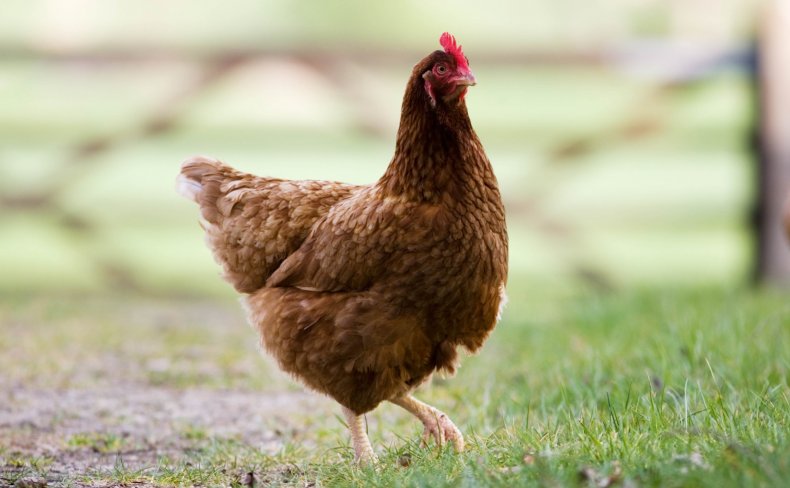 Lundblad added: "I am not a fertilizer expert, but as I understand it, it is clear that it can smell a bit outside the park as well. It is still chicken manure. But the purpose is to keep people away from the City Park, then I can not guarantee that it is odorless in the rest of the city."
The chicken manure will be spread on Thursday, according to reports.
Unlike quarantine measures implemented in other countries, Sweden's schools, restaurants and stores have stayed open during the pandemic. The government has issued social distancing guidelines and told citizens to avoid unnecessary travel. Gatherings of more than 50 people and visits to care homes have also been banned.
Data suggests many Swedish citizens are voluntarily social-distancing from each other. However, officials were forced to close five bars and restaurants in Stockholm after they failed to respect social distancing guidelines.
There are currently 20,302 confirmed cases of COVID-19 in Sweden, according to data from Johns Hopkins. So far, the death toll has reached 2,462.
Despite international criticism over the decision not to impose a nationwide lockdown in Sweden, the scientist behind the country's coronavirus strategy has said the move has been effective as the increased number of people exposed to the virus will hopefully help prevent a second wave of infections.
The decision to not issue a lockdown "worked in some aspects because our health system has been able to cope," Anders Tegnell, the chief state epidemiologist at Sweden's public health agency, told the BBC Radio 4 Today program.
At least 50 percent of our death toll is within elderly homes and we have a hard time understanding how a lockdown would stop the introduction of disease.
"We already had a law making it illegal for visitors to come to elderly homes. They need constant care, they need a lot of people coming and going to take care of them," Tegnell added. "So it's a bit unclear to us if a lockdown really would have stopped this from happening or not."