Swedish Courts Upholds Julian Assange's Arrest Warrant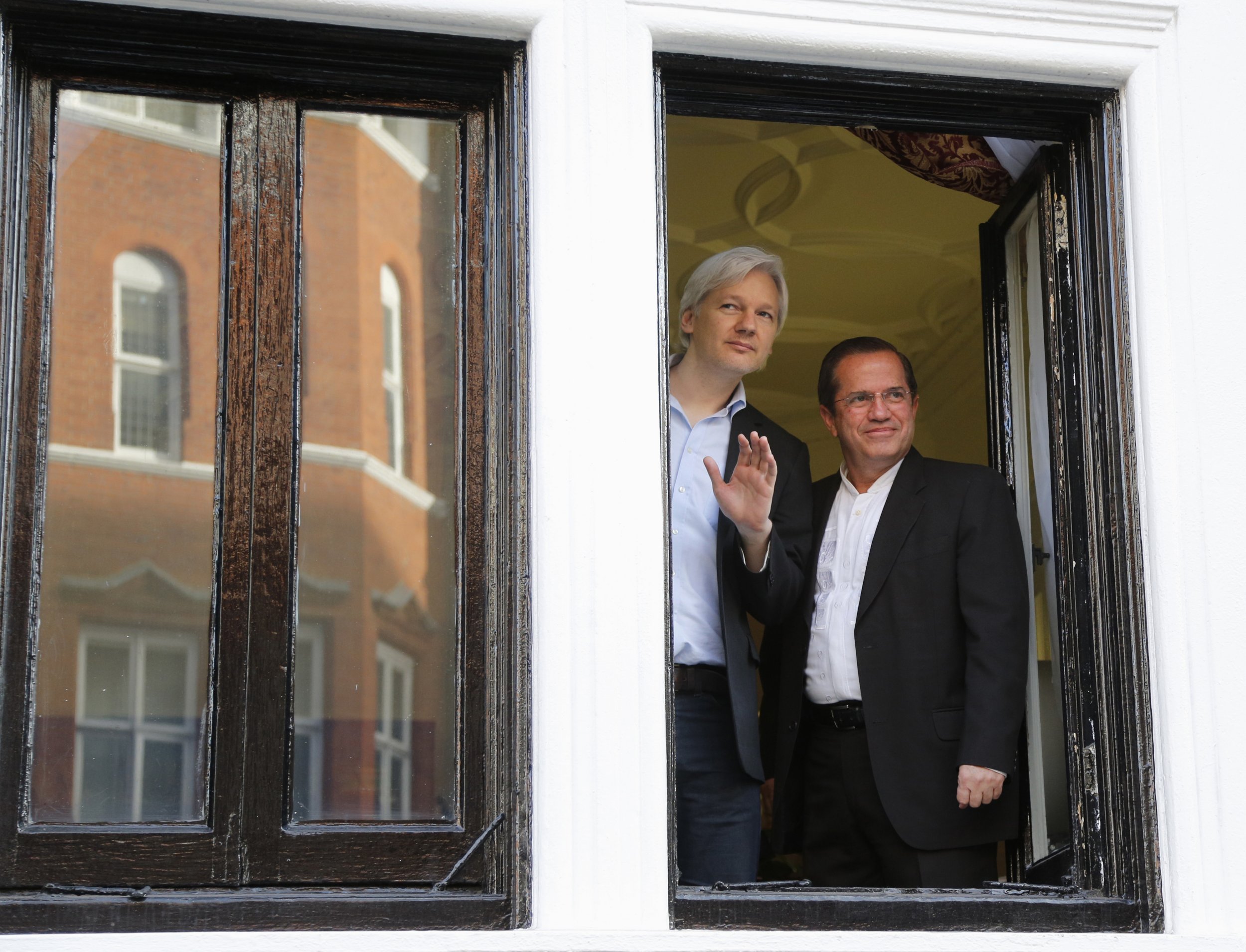 A Swedish court has upheld the arrest warrant for Julian Assange, meaning he is still suspected for rape and molestation in the country. The ruling means that the WikiLeaks founder, who has now been holed up in the Ecuadorean embassy in London for two years, still faces a lengthy exile, TheGuardian reports. If he leaves, police will arrest him, and he fears he will be extradited to the United States to face larger charges related to WikiLeaks's publication of classified documents.
Assange's attorney is expected to appeal to court ruling. Michael Ratner, his United States lawyer, told The Guardian that leaving the embassy would be a "high-risk" move as there is no guarantee that American authorities won't prosecute him. In the U.K., the police are ready to arrest him as soon as he steps out the embassy, where he ended up after exhausting all other legal options.
Assange told reporters in a June conference call, "I still have the larger problem, which is that of the United States and its pending prosecution and perhaps extradition warrant."
The Local, a Swedish English-language news site, reports that a change in the law means that text messages sent from the women at the center of the case could clear him of sexual assault charges. For now, as Tomas Olsson, one of Assange's Swedish lawyers, told reporters, "The deadlock continues."